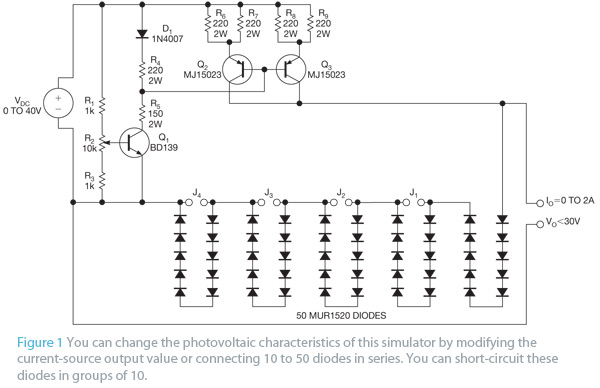 Circuit implements photovoltaic-module simulator
José M Blanes and Ausiàs Garrigós writes:
Electronics engineers often use photovoltaic-module simulators to test dc/dc-power converters, inverters, or MPPT (maximum-power-point-tracking)-control techniques. The use of these simulators lets you work in the laboratory with predefined photovoltaic conditions, thus avoiding the drawbacks of real photovoltaic modules. Various commercial simulators are available, but they are often expensive.
Circuit implements photovoltaic-module simulator – [Link]
Join 97,426 other subscribers

Archives