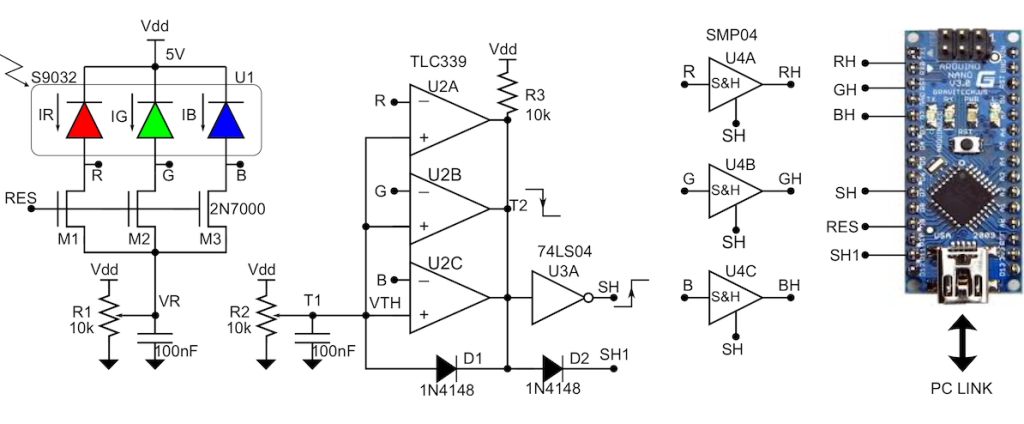 Color sensor achieves high dynamic range with auto exposure
Massimo Gottardi@ edn.com writes:
The Design Idea in Figure 1 is a color detector capable of generating an RGB triplet over a high dynamic range, a useful attribute for machine vision applications. The circuit implements auto-exposure control to achieve this. Thus, RGB values for a subject are invariant over a range of light intensity.
Color sensor achieves high dynamic range with auto exposure – [Link]