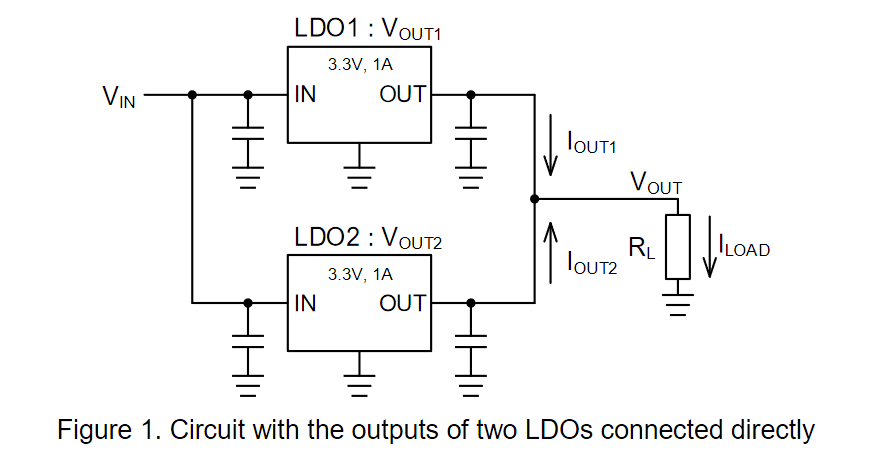 Connecting LDOs in parallel
App note from ROHM semiconductor on combining LDOs for higher load capacity.
When you want to increase the output current capacity of an LDO, or when the power dissipation of a single LDO is insufficient, you might think of connecting LDOs in parallel if you need to disperse the dissipation using two LDOs. This application note provides some hints on how to connect LDOs in parallel.
Connecting LDOs in parallel – [Link]