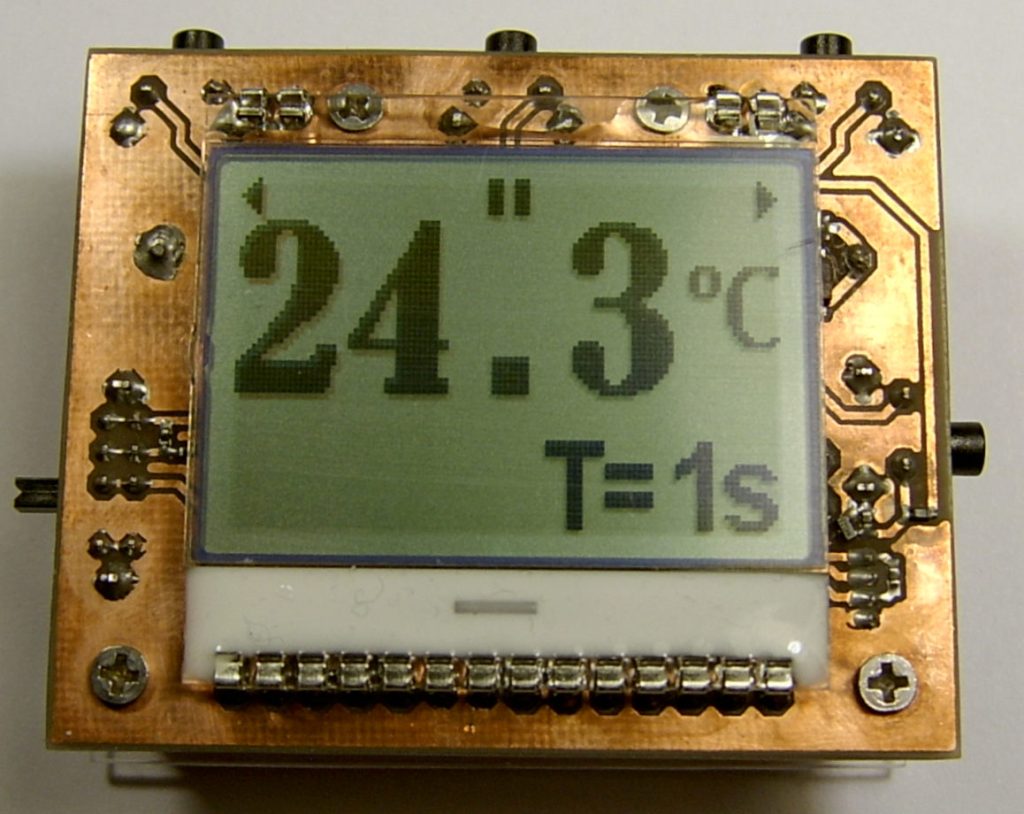 Contactless Infrared Thermometer (Pyrometer) using MLX90614 and MSP430
mcs.uwsuper.edu has build a contactless thermometer based on MLX90614 sensor and MSP430 mcu.
The device is designed for contactless measuring and monitoring temperature of objects. It is built on Melexis MLX90614 sensor and can measure temperatures in the range from -70°C to +380°C with 0.5°C accuracy and 0.01°C resolution. The period of measurements can be set in the menu from 1 sec to 1 min in 10 sec increments. It is also possible to record the temp measurements and upload them to a computer via the serial interface through X1 and an external level converter.
Contactless Infrared Thermometer (Pyrometer) using MLX90614 and MSP430 – [Link]