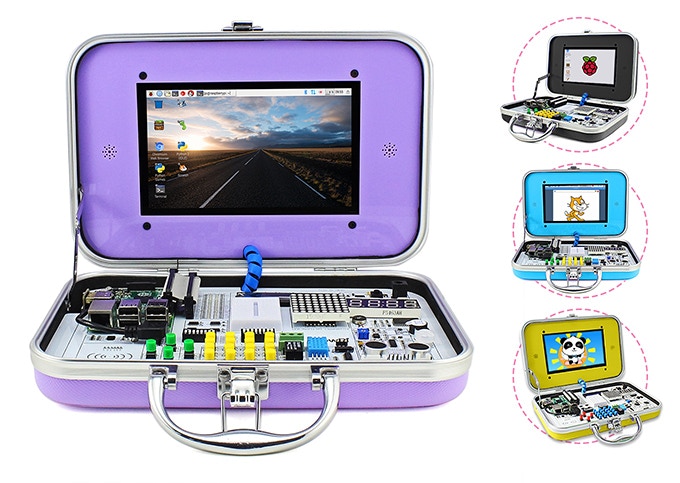 CrowPi- A Raspberry Pi Kit to Learn Computer Science, Programming, and Electronics
Ever since the first Raspberry Pi was released back in 2012, millions of them have been sold worldwide and have revolutionized the learning industry especially in STEM Education. The Raspberry Pi has not only been used in the classroom but deployed into commercial applications as well.It has seen countless applications, and several projects have been built around it. The Raspberry is a single board computer but can be used for more than your general computer stuff. Just like the popular open-source hardware Arduino, the Raspberry Pi can be used for hardware prototyping. For that reason, the team at Elecrow is launching a new raspberry kit called CrowPi that will help learners, makers, enthusiast learn and apply the Raspberry in an entirely new way.
CrowPi is the brainchild of Elecrow Engineers, a company devoted to the open source hardware industry with the hope of making something that can help instantly solve computer science, programming, and electronics challenges more easily.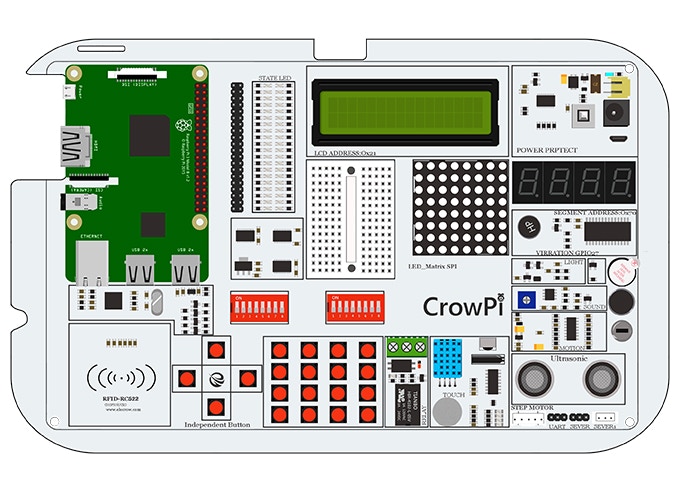 CrowPi is a development kit for learning basic computer science, practice computer programming and complete numerous electronic projects. CrowPi is designed for people that don't want to do just basic things with the Raspberry Pi but do more. It is intended for people that are interested in electronics, the ones passionate about STEM education, or the ones that one to explore the dark web of the electronics world.
Unlike most development kit out there, the CrowPi is equipped with a 7-segment display which will give you the ability to keep learning, hacking, be building, and experiment anywhere you are. The CrowPi is an all in one kit that embeds everything you will need for doing most Raspberry Pi projects. It is convenient to carry the CrowPi around because of the nice case and compact layout.
The CrowPi is specially designed to help users develop their python programming skills. The kit provides printed user manual and step by step digital tutorial as shown below: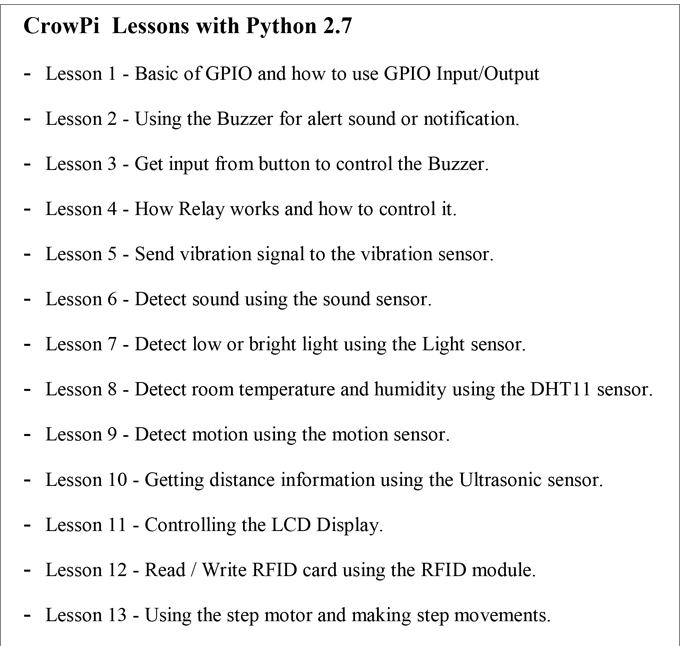 The kit is compatible with the Raspberry Pi 2/3 and Raspberry Pi Zero, and includes LED indicators to show status of GPIOs and even comes with add-on camera (only available in the Advanced Kit version).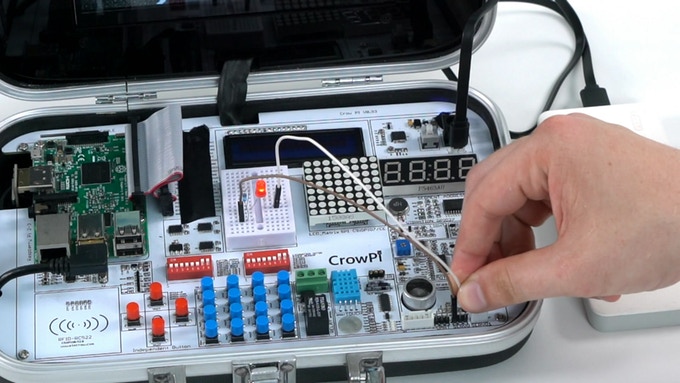 CrowPi comes in 4 kit variations; The CrowPi Basic Kit which comes without a Raspberry Pi and is available for $149, The CrowPi Intermediate Kit with a RPI Zero and is available for $179, The CrowPi Intermediate Kit with RPI 3B+ and is available for $209, and lastly the CrowPi Advanced Kit with RPI 3B+ and is available for $249. These kits are currently available for pre-order on their kickstart campaign at discounted prices and shipping is expected by July 2018.
Join 97,426 other subscribers

Archives