Easily Design HMI For Your LCD Projects With Nextion
Nextion display by ITead allows users to design their own interfaces all by themselves, even if they don't have any coding background knowledge and can go with different platforms. This tool is the best solution to replace traditional TFT LCD and LED Nixie tube. Customers can use the software – Nextion Editor to design interfaces.
With the new capacitive 7-inch Nextion, you can build your own HMI with minimal design effort since all of the data and control signals are provided by the device to interface directly to the display. This offers enormous advantage to the designer in development time and cost saving and takes away all of the burden of low level design.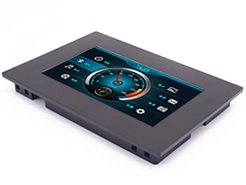 Nextion will help you quickly design visually in hours not weeks, turn long coding work into simple drag and drop operation, at a reasonable cost. What you only need, is interface a serial port to Nextion disply hardware. Check this demo to see how quickly and easily an application can be designed by dragging and dropping objections to the virtual screen on a WYSIWYG design IDE – Nextion Editor.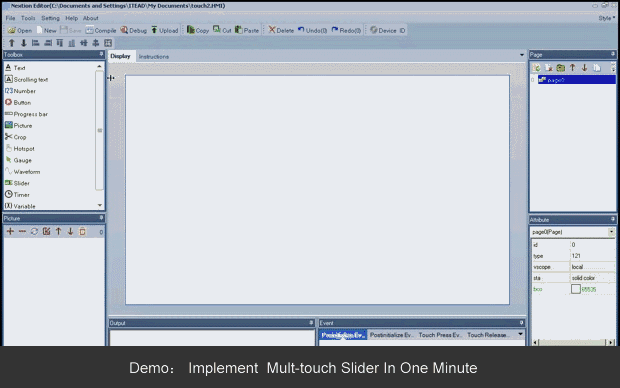 This is the second version of Nextion, where you can find a capacitive multi-touch display and a good looking bezel along with additional features in the software IDE. Below are the specifications of new Nextion: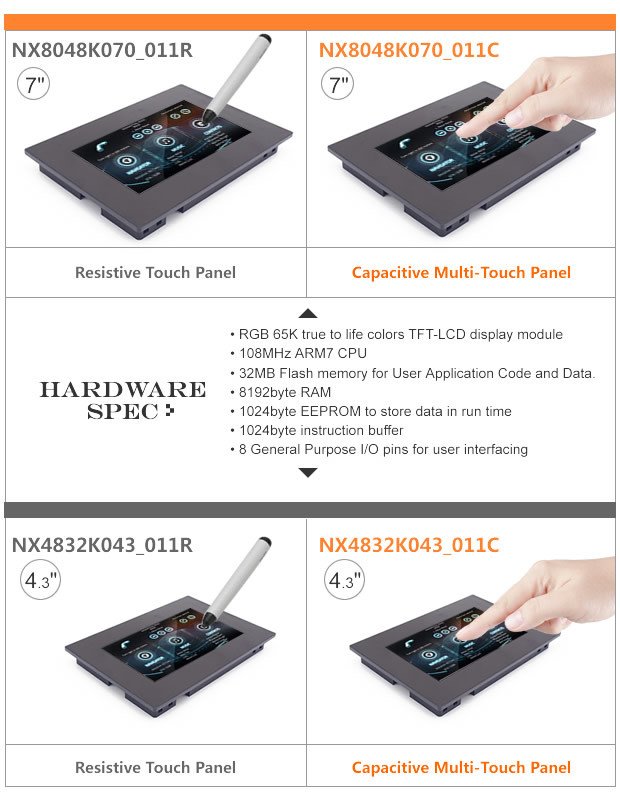 Nextion is now live on a crowdfunding campaign on Indiegogo and still has 15 days to go. You can pre-order Nextion RTP now for $55. More details can be found at the official website.
Join 97,426 other subscribers

Archives