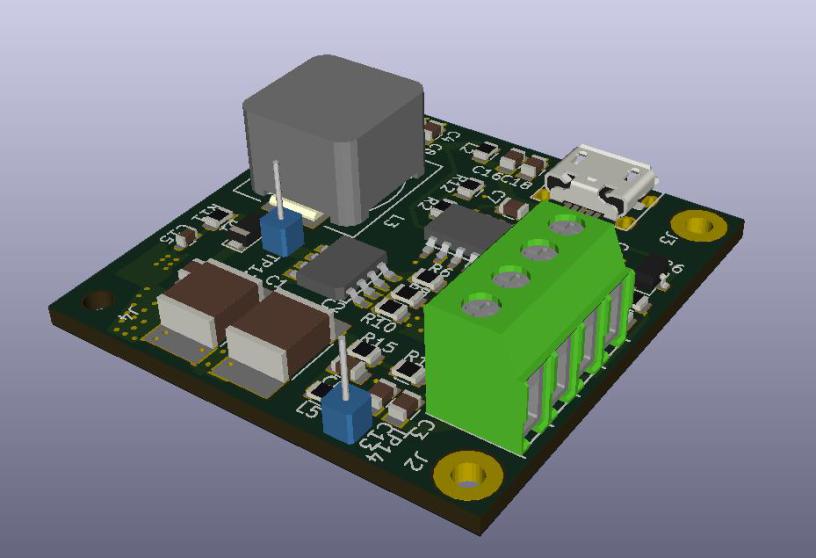 Designing a Small Footprint, Low Profile 5v to 170v Nixie Tube Power Supply
Mark Smith @ surfncircuits.com has a detailed explanation on building a Nixie power supply, able to produce 170V from a 5V source. The article is spitted in 3 parts, with part two presenting the results and performance and part 3 discussing PCB design.

Nixie Tubes are cool retro looking decimal digit displays useful for many modern DIY projects like the venerable Nixie Tube digital clock.   The Nixie Tube, invented in the 1950's, can provide a great fusion of old display technology with new innovations.  Unfortunately, one major difficulty in using them is that Nixie tubes need voltages up to 170V to energize.  While this voltage can be made several ways, a convenient way and the subject of this blog is to generate this voltage from a 5v supply.  This will allow the use of the same 5v supply used to power the Raspberry Pie, an ESP8266, an Arduino or another microcontroller that controls the display or IOT project.
Designing a Small Footprint, Low Profile 5v to 170v Nixie Tube Power Supply – [Link]
Subscribe to Blog via Email
Join 97,955 other subscribers
Archives