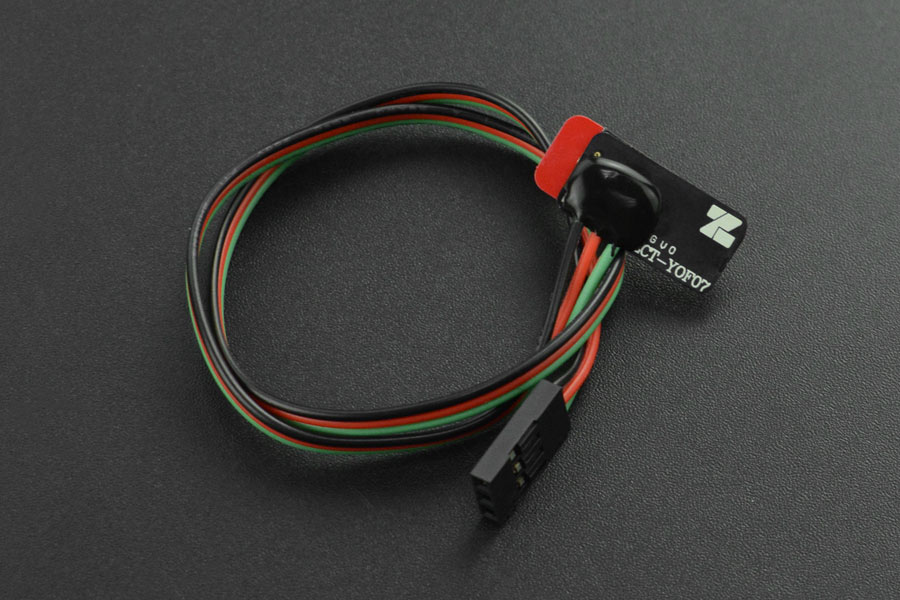 DFRobot Non-contact Flexible Liquid Level Sensor
DFRobot Non-contact Flexible Liquid Level Sensor uses a flexible substrate with a light and thin design. With temperature-resistant and waterproof 3M adhesive tape on the back, it can be easily attached on surfaces of any kind of non-conductive container whose thickness is less than 5mm. The sensor outputs digital high/low level (low when liquid detected) and adopts a 3-pin DuPont connector.
Working Principle
The intelligent liquid level sensor uses the sensing capacitance of water to detect the presence of liquid. When there is no liquid approaching the sensor, the sensor has a certain static capacitance due to the distributed capacitance. When the liquid level slowly rises close to the inductor, the parasitic capacitance of the liquid will be coupled to the static capacitor, causing the final capacitance of the inductor to become larger. The changed capacitance signal is then input to the control IC for signal conversion, which will change. The capacitance is converted into the amount of change of an electrical signal, and then a certain algorithm detects and judges the degree of the change. When the amount of change exceeds a certain threshold, the liquid level is considered to reach the sensing point.
Specification
Working Voltage: 2.5~5.5VDC
Working Current: 5V – 290uA 3V – 235uA
Output: low (liquid detected), high level (no liquid detected)
Detection Distance: 5mm
Hysteresis: ±0.25%FS
Protection Level: IP62
Working Temperature: -30~85℃
Weight: 2g
Features
With light and thin design
Can be attached on surfaces of the non-conductive container
Applications
Water tank detection
Beverage machine
Water pipe level detection
Scientific experiment test tube level detection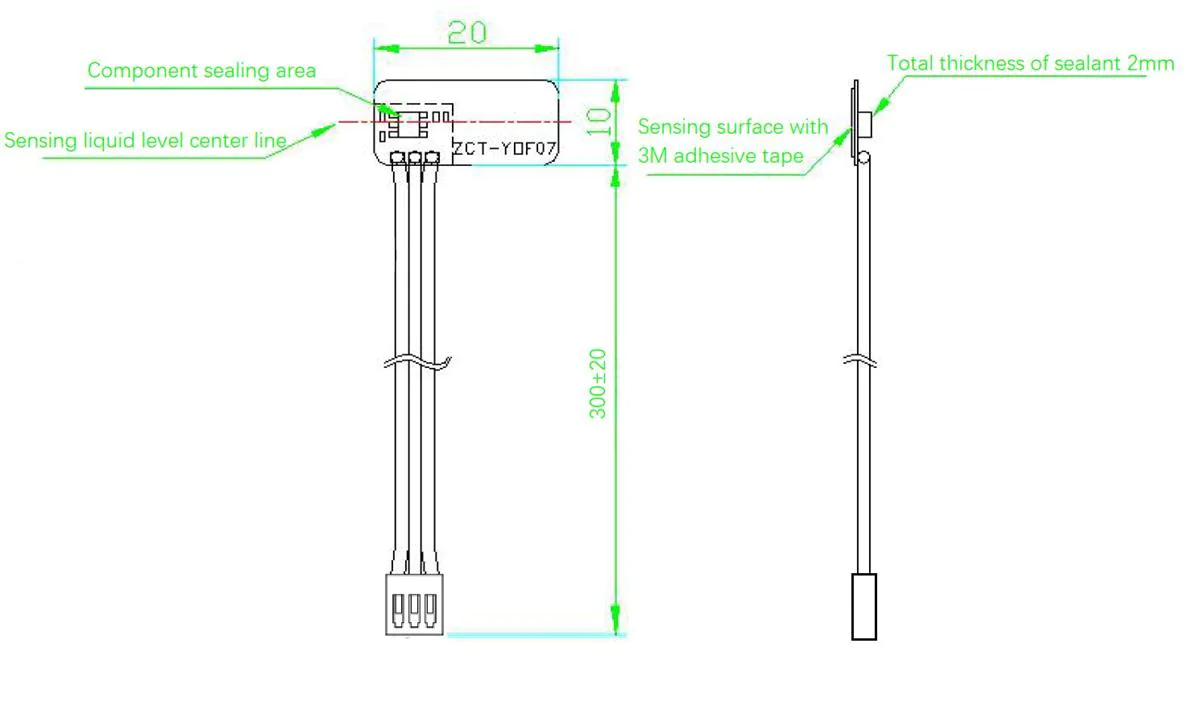 more information: https://www.dfrobot.com/product-2463.html
Join 97,426 other subscribers

Archives