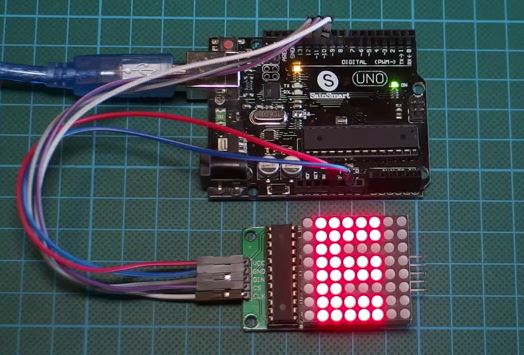 Driving an 8×8 (64) LED Matrix with MAX7219 (or MAX7221) and Arduino Uno
Hi guys, today we will be focusing on displaying mini graphics and texts on an 8×8 LED matrix using the MAX7219 (or MAX7221) LED driver and the Arduino Uno.
The 8×8 LED matrix displays are usually used for the display of symbols, simple graphics and texts. Made of super bright LEDs, they produce low resolution display and can be daisy chained to produce larger displays.
To enable us to control the display easily, we will be using the MAX7219/MAX7221 LED display driver module. Although this driver comes attached to the LED Matrix display that we will be using for this tutorial, its important to treat them separately, so you can understand how the LED driver works and be able to use it in case you are unable to get an 8×8 LED Matrix display that comes with the LED Driver.
Driving an 8×8 (64) LED Matrix with MAX7219 (or MAX7221) and Arduino Uno – [Link]