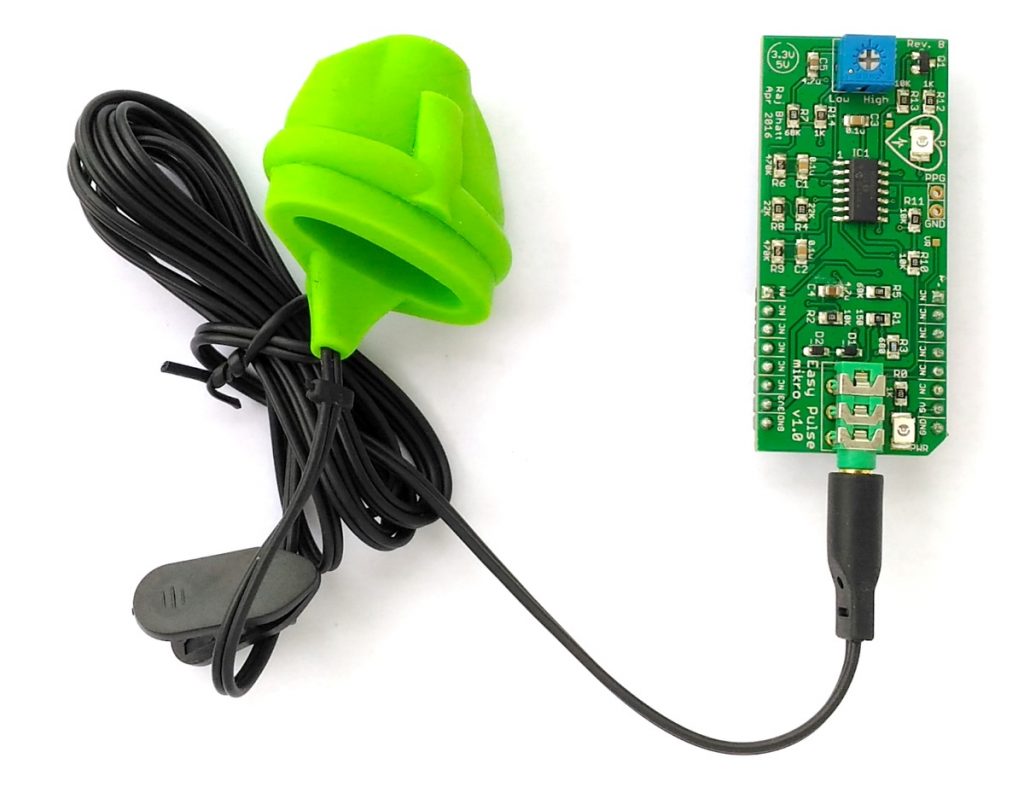 Easy Pulse mikro – MikroBus form factor pulse sensor
Raj @ embedded-lab.com has designed a new version of his Easy Pulse Sensor. This revision is an add-on board in mikroBus form factor, which enables easy integration with mikroElektronika's numerous development boards. It also operates on the principle of transmittance photoplethysmography applied to a fingertip using infrared sensors.
Easy Pulse mikro provides all necessary instrumentation and amplification on board to detect the cardiovascular pulse signal from the fingertip. The output is a nice and clean analog PPG waveform that is routed to the AN pin of the mikroBus connector. Currently, you can buy this sensor from our Elecrow Store.
Easy Pulse mikro – MikroBus form factor pulse sensor – [Link]