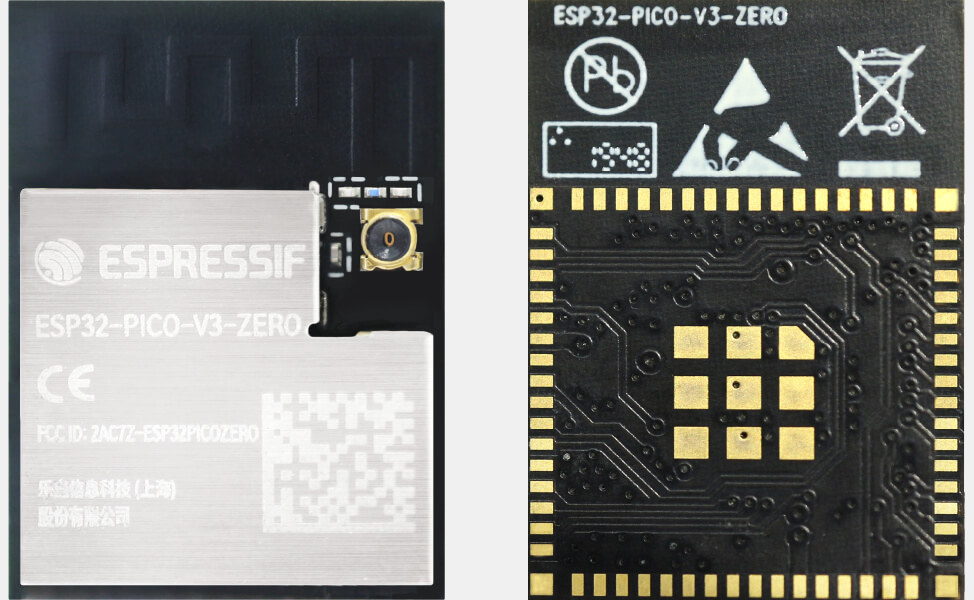 Espressif Teams up with Amazon τo Introduce The ESP32-PICO-V3-ZERO Alexa Connect Kit
Over the past few years, we have seen companies unveil their Alexa Connect Kit (ACK) for smart homes, like the STM32GO71. However, ESpressif has announced its forthcoming Alexa Connect Kit (ACK) module known as ESP32-PICO-V3-ZERO. The ESP32-PICO-V3-ZERO enables an easy way for customers to create Alexa-compatible devices. With Alexa Connect Kit (ACK) you can quickly and easily build products your customers will love, all at a fixed per-device cost. For your customers, products built with ACK include Alexa control through voice and mobile applications, Amazon's Wi-Fi Simple Setup, and Amazon Dash Replenishment Service (optional). For developers, ACK enables you to connect your devices to Alexa without worrying about managing cloud services, writing an Alexa Skill, or developing complex networking and security firmware.
ESP32-PICO-V3-ZERO has a small form factor, measuring at just 16 x 23 x 2.3 mm, and based on the ESP32-PICO-V3 SiP. The SiP is based on the ESP32-V3 SoC, with a 4 MB SPI flash, a crystal oscillator, filter capacitors, and RF matching links. It offers 2.4 GHz 802.11 b/g/n, Bluetooth and Bluetooth Low Energy connectivity (BLE) to the host MCU. It is also equipped with a PCB antenna, with the host MCU being able to be connected to the ESP32-PICO-V3-ZERO module via a UART interface.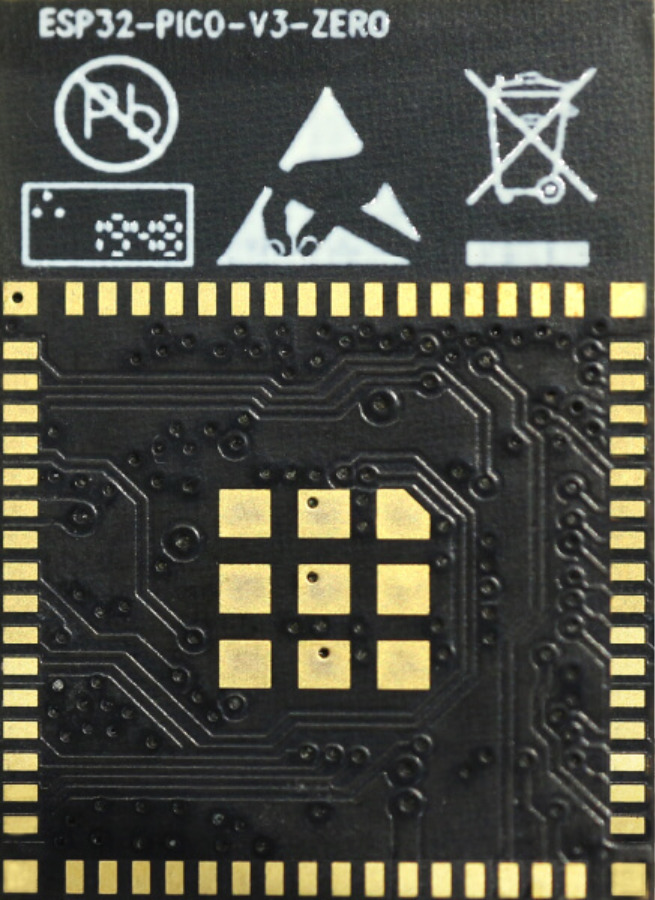 For software features, the ESP32-PICO-V3-ZERO features a pre-programmed ACK module firmware. It is also pre-configured to have credentials and connect to an ACK-managed cloud service. The ACK module firmware is managed by Amazon and enables out-of-box features such as Frustration-Free Setup, Alexa connectivity and Amazon Dash Replenishment. Customers can implement interfacing with peripherals on the host MCU when it is connected to the ACK module over a UART interface. This architecture significantly reduces software development and maintenance complexity for customers, while also providing a rich set of product features.
At the heart of the module is Espressif's ESP32-V3 SoC, which is an XTensa LX7 dual-core 32-bit microcontroller, which is equipped with Wi-Fi and Bluetooth connectivity. This SoC is designed with TSMC's 40-nm low power technology. The module comes pre-certified for regulatory certifications such as FCC, CE, SRRC, IC and RCM. Espressif has not announced pricing for the module. you can find development resources on Amazon developer website. After registering as a developer you will be allowed to access the firmware, a module utility for firmware updates, generating barcodes, provisioning products, and the ACK Device SDK 3.1 that contains C source code for the host such as Arduino Zero, or STM32 boards. You can also find more information in the published technical details on the official product page.
Join 97,426 other subscribers

Archives