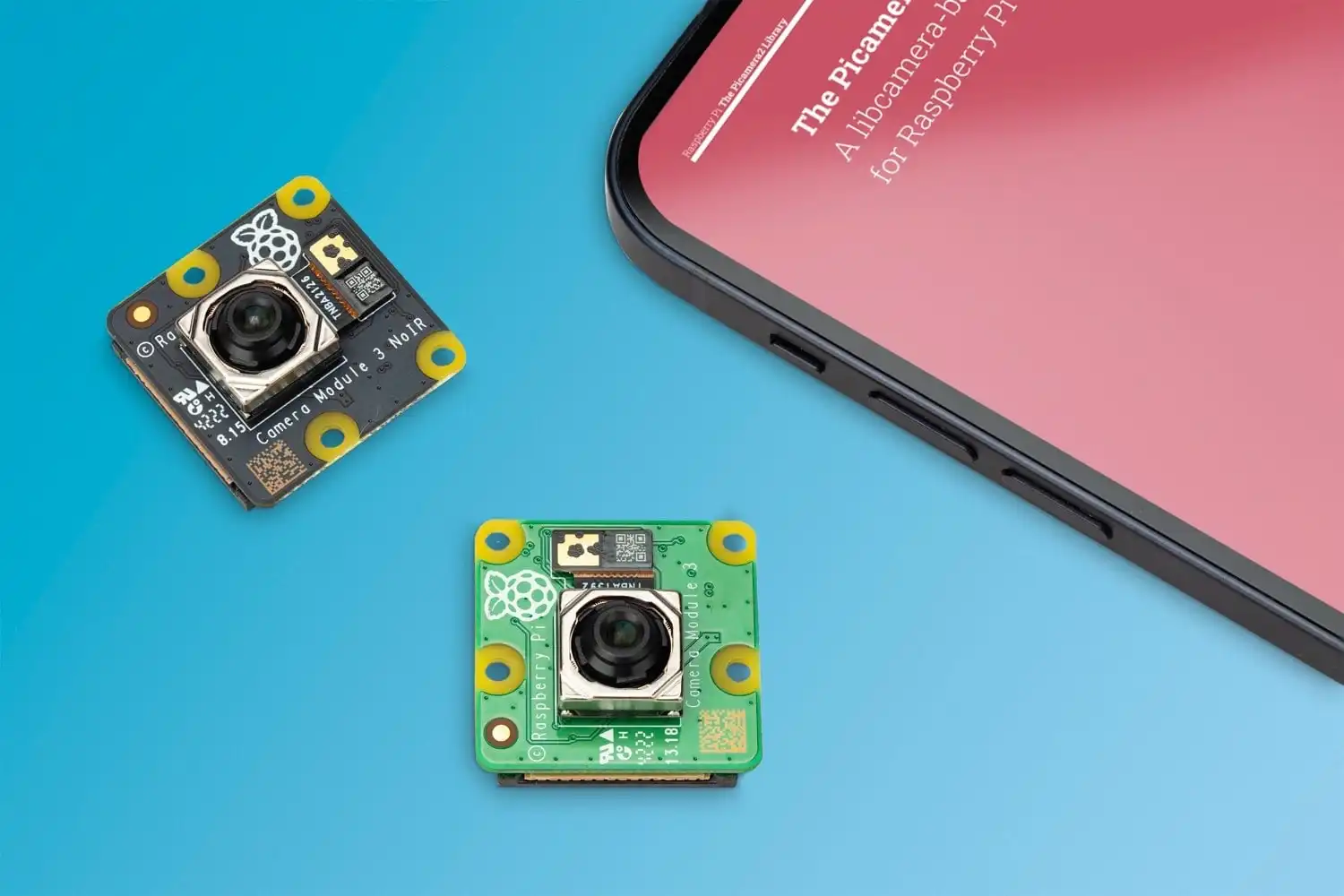 Feature Loaded New Camera Modules from Raspberry Pi
The Sony IMX708 12MP sensor-based camera modules with HDR and autofocus were just released in four different variations by Raspberry Pi. To target various applications, the new Camera Module 3 is also offered in Wide and NoIR variants. A 12MP stacked CMOS Sony IMX708 sensor is featured in all of these modules, as stated in the product description.
Let us have a look at the features of Camera Module 3. First, it has a high signal-to-noise ratio (SNR) with built-in 2D Dynamic Defect Pixel Correction (DPC) and Phase Detection Autofocus (PDAF) for fast autofocus. It also has CSI-2 serial data output and QBC Re-mosaic with HDR mode (up to 3-megapixel output). The camera module has extra features like 2-wire serial communication (which works with I2C fast mode and fast-mode plus) and 2-wire serial control of the focus mechanism.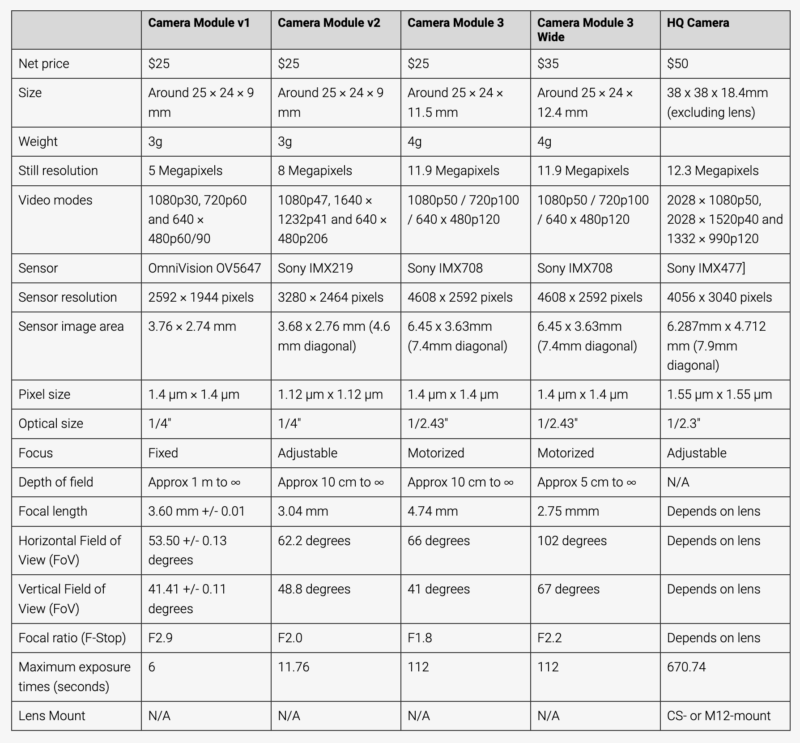 Hardware specification table
In the announcement of the product, it says that the camera module "uses the Phase Detection Autofocus (PDAF) capabilities of the IMX708 sensor, falling back to our own Contrast Detection Autofocus (CDAF) algorithm if a high-confidence PDAF result is not available."

CM3 Standard & Wide

 CM3 NoIR Standard & Wide
The PDAF feature also lets the camera keep the object in focus even if it moves while recording video. It does this by constantly running the autofocus algorithm. See the short example here as a guide.
As seen in the scenario below, Camera Module 3 also has a high dynamic range capability to enhance and correct scenes with both bright and dark sections.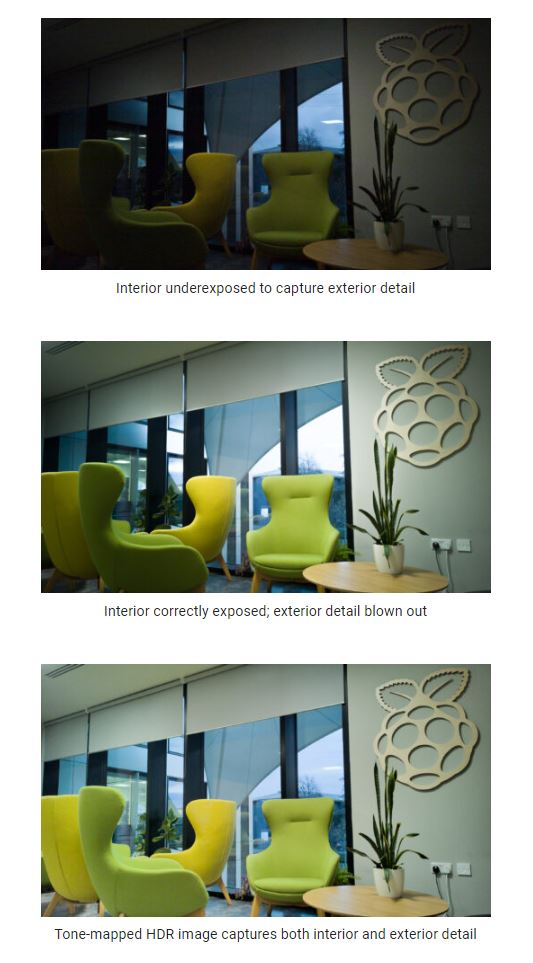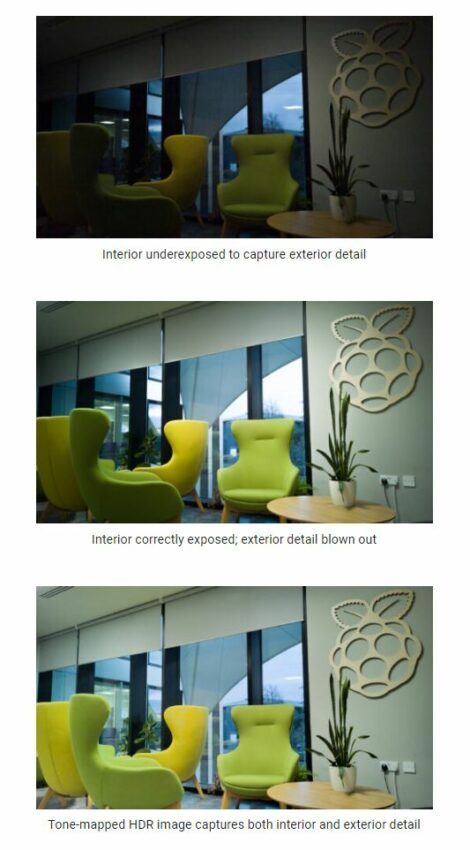 HDR example (left)

HQ Camera w/ M12-mount & C/CS-mount 
Raspberry Pi released a new version of its high-quality camera that works with lenses that have a native M12 mount. In the announcement, it was also said that these new modules would only work with libcamera and Picamera2, not with the old camera stack. Check out the libcamera page for more information. Online stores like CanaKit and PiShop. US sell the Raspberry Pi Camera Module 3 and the NoIR version for about $25. For $35.00, you can buy the "Wide" version of these modules. Look at the bottom of the product page to see who else sells it in the U.S. and around the world. The price of the HQ camera with an M12 mount will be around $50.
Join 97,426 other subscribers

Archives