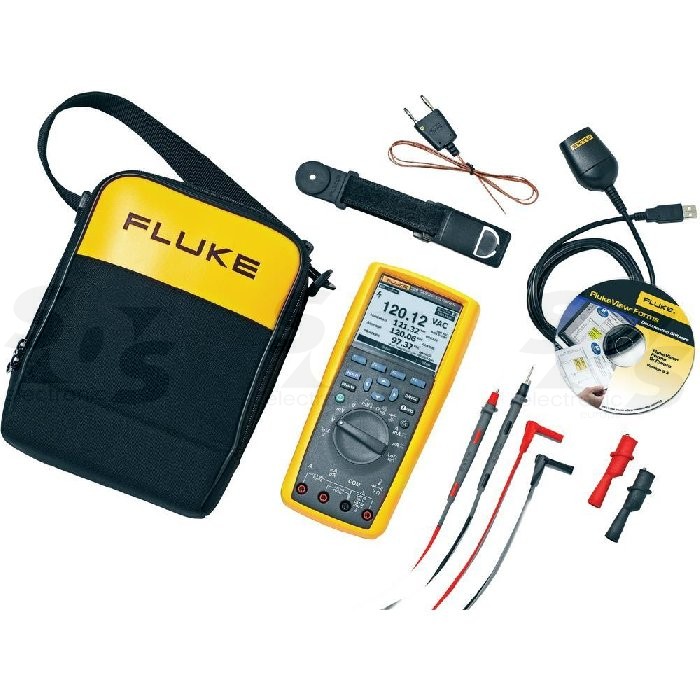 Fluke – Quality First
All of us desire to have quality things for us art is almost a necessity. Quality multimeter saves time for those we are used to from the brand FLUKE.
All of us have experienced in your life situation where a quality product saved us a lot of time and energy. Whether it was an ordinary screwdriver or fork wrench or pliers or quality meter. High quality – this is what FLUKE focusing on. This company is well known among the technically skilled customers.
Take for example the range of measured capacity – FLUKE 287 and FLUKE289 measure up to capacity of 100mF – it is not common for other producers. Frequency range – or measurement range of these multimeters is up to 1MHz, which also can not be found in a mid-range instruments, not to mention the accuracy of the readings – 50000 counts with basic accuracy 0,025% VAC and VDC, 0,15% at current measurement. Of course there are voltage measurement (up to 1000V), current (up to 10A), temperature, resistance and short circuit.
This great instrument (Fluke 289 / EUR) you get now from us also with a set of accessories and practical bag, PC software included (Fluke 289 / FVF / EUR). For those who do not need a high-end multimeter FLUKE has more affordable models, for example sériu FLUKE 17x series or series FLUKE11x, of course, also in FLUKE quality.

Fluke – Quality First – [Link]