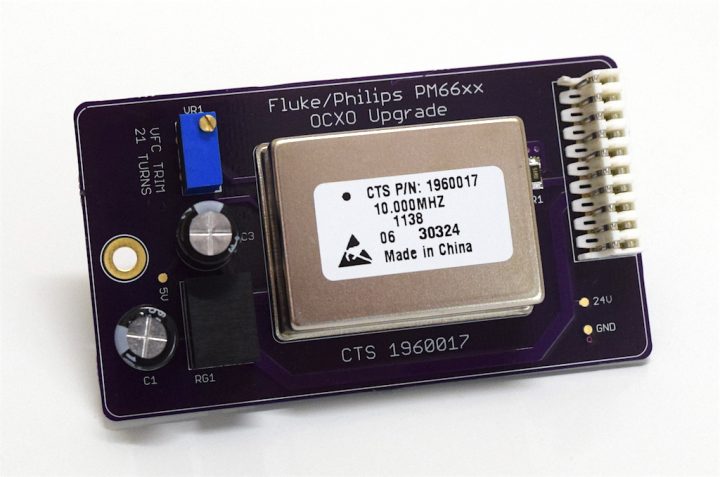 Fluke/Philips PM66xx Frequency Counter OCXO Upgrade
In this post Dan Watson documents an OCXO upgrade board he designed for the Fluke/Philips PM66xx line of frequency counters.
A few months ago I purchased a Philips PM6674 frequency counter on eBay. It's an older 9 digit counter with two channels that has a maximum input frequency of 550MHz. The design feels dated compared to more modern counters, such as my Agilent 53131A.
Fluke/Philips PM66xx Frequency Counter OCXO Upgrade – [Link]