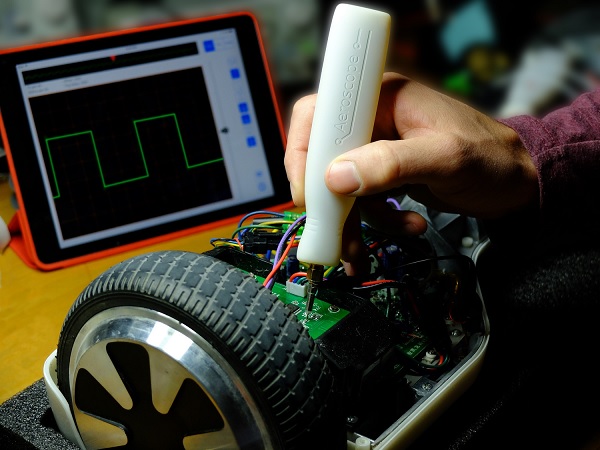 Aeroscope – a wireless oscilloscope
A pair of former engineers from Agilent Technologies are working on a wireless oscilloscope that will connect to an iOS device for its user interface:
The Aeroscope will be a one-channel device where the electronics are in a "pen" form factor. An SMA connector will let you attach mini-grabbers or other probe tips. Analog bandwidth is 100 MHz with 500 Msamples/s sample rate. It should store 10 ksamples of waveform data.
Aeroscope – a wireless oscilloscope – [Link]