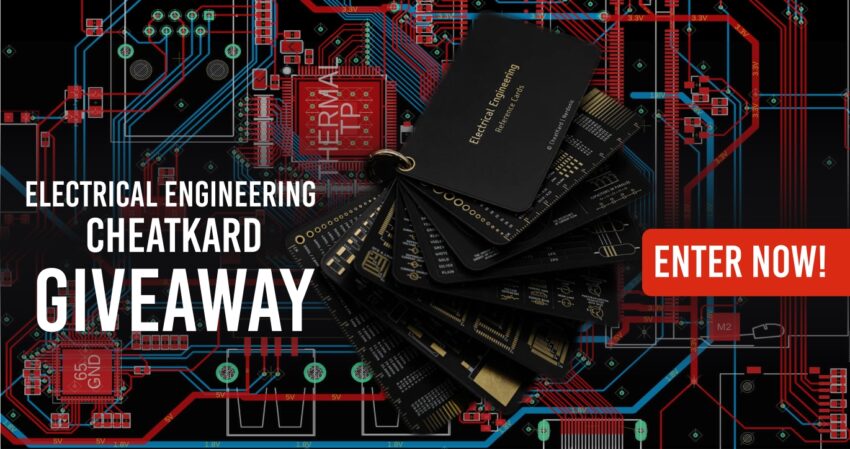 Giveaway of 3 x Electrical Engineer Cheatkards – Enter Now
I'm definitely not the only one that thinks PCB rulers are awesome. I grab one every chance I get, events, gift bags, etc., and I may have too many of them right now, but don't blame me, they carry those minute but important information and drastically reduce the time you spend "Googling" or flipping the pages of that EE text. So you will probably understand my skepticism, mixed with curiosity when I came across the CheatKard by Nerdonic, and the claims of it being better than the ruler, and boy was I surprised. It has quickly become a tool I think everyone should have and we will be giving away 3 units, yup, for free. More details at the end of the article.
Launched via a crowdfunding campaign on Kickstarter last year, The CheatKard is arguably the most concise electrical electronics engineering quick reference tool out there. It features Measurement references,  Schematic Symbols, SMD Footprints, Laws & Theory, PCB design reference helps, and a Component value calculator, amongst others, all packed on gold plated cards no bigger than a credit card and bonded together by a key ring.
Measurement references

For measurements, the CheatKard has 16+ measurement references that help you quickly check and determine things like AWG wire gauge/diameter/electrical resistance, Font sizes, Surface mount (SMD) pin pitch gauge, Through-hole (THT) pin pitch gauge, 1mm/1cm square, trace width/amp gauge, PCB copper thickness Electrical/Number/Units conversion, and perform regular measurements (CM & INCH), among others.
100+ Schematics symbols

The same wide range of cheats and quick lookups exists for different aspects of electronics design, with diverse component symbols, their PCB footprints, and diverse other information that come in handy during board design. CheatKard has 100+ Schematics symbols for diverse types of Power Sources, Ground, Diodes, Resistors, Capacitors, Inductors, Optoelectronics Components, Transistors, Transformers, Logic Gates, Relays, Opamps, Motors, Crystal Oscillators, etc., and lookup cheats to quickly and easily determine their values/ratings, especially for components like resistors and capacitors.
PCB Footprints

If you, like me, sometimes forget what physical size the SMD component size description numbers actually translate to (especially the old, rarely used ones) when designing PCBs, then you are in luck, as the Footprint card on CheatKard comes with an exhaustive list (132+) and physical representation of different types of footprints, from BGA to SOT23, SOIC to MicroMELF, TSOP and various variations amongst others.
Laws and Theory

The feeling I get with the CheatKard is a tool that is useful for everyone (the professionals, the Nerds, and Tech heads, as well as the hobbyists and DIYers) at every stage of electronics design/engineering, you have dimensions you have schematics symbols, you have footprints, PCB design references, and last but not the least, Laws and theory.  Yeah, I know you may never forget ohms or Kirchoff's (or Coulombs. Lenz's, Faraday's, and others covered by CheatKard) laws, but you got to agree that sometimes there is a skip, and it is nice to get to them without having to whip out your phone to Google or start flipping the pages of that giant EE reference book.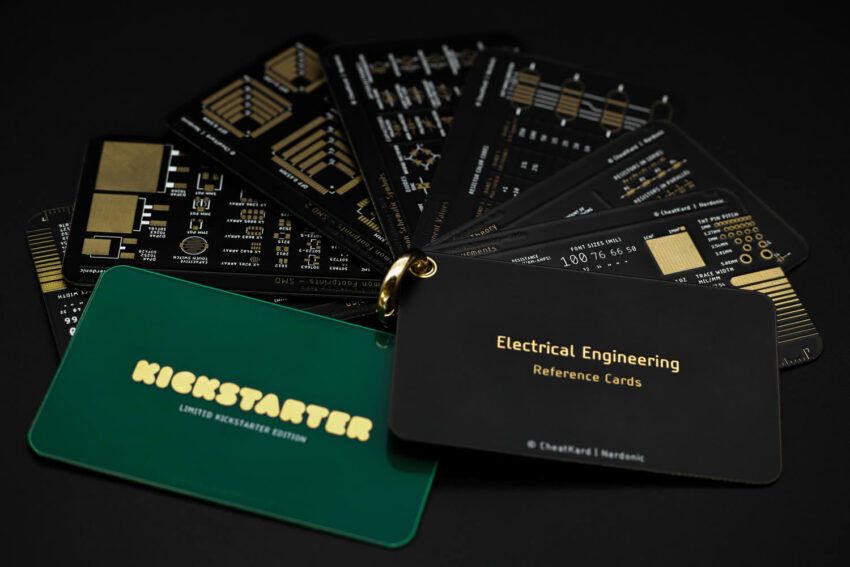 To learn more about the Cheatkard, you can check out the crowdfunding released on Kickstarter.
more information: https://nerdonic.com
Giveaway to Electronics-Lab.com visitors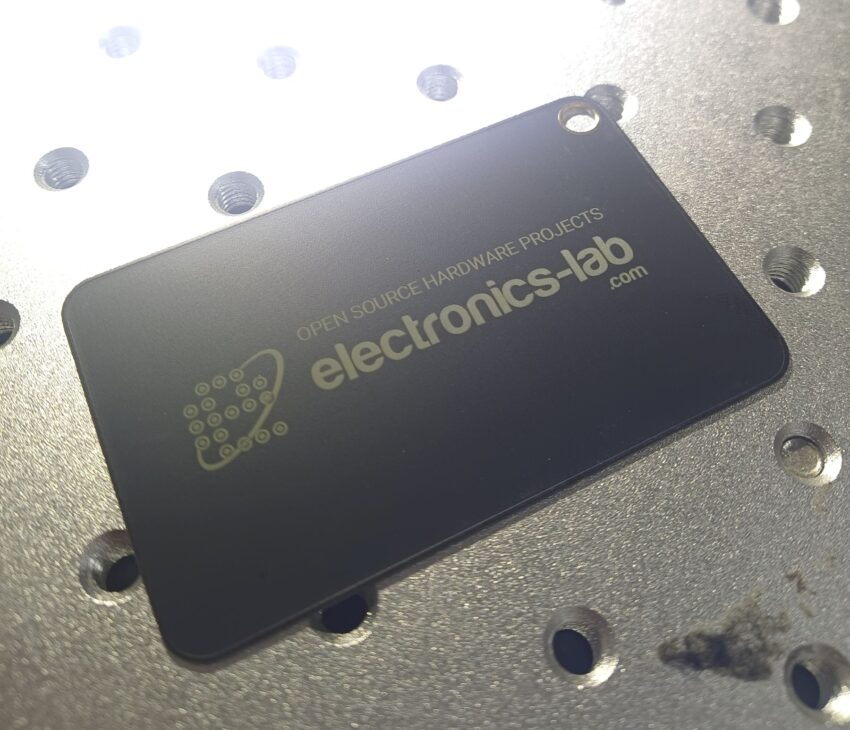 Now to the giveaway. As mentioned earlier, we will be giving away 3 x Cheatkards to three lucky users, well just because they are awesome and so are we, and all you need to do to participate and win is to drop a comment stating what tiny electronics design reference you always struggle to remember. Let's see how many people are in the same shoes as you!
ENTER NOW -> Just leave a comment below and we will randomly select 3 comments to win the Cheatkards