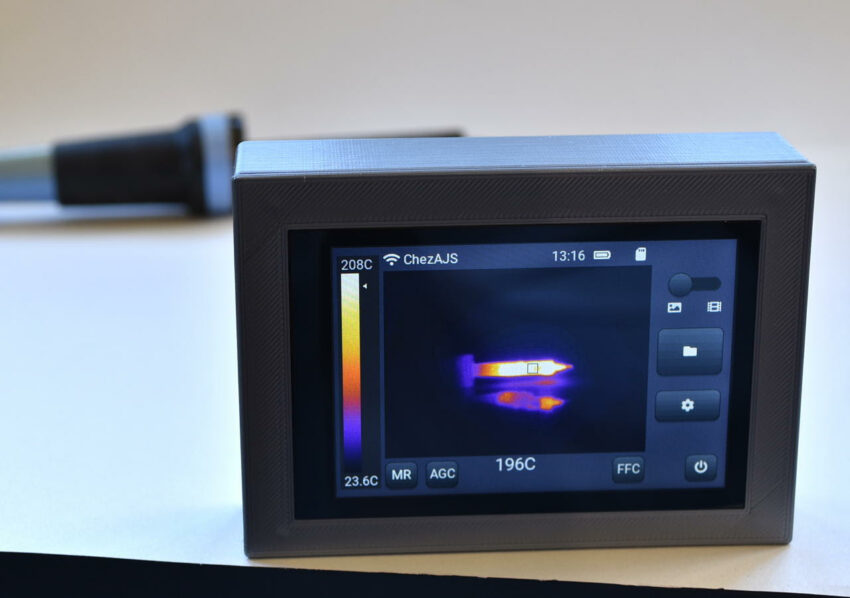 GroupGets featured gCore development board for GUI-based designs
GroupGets has listed an ESP32-powered gCore development board for portable graphical user interface designs. gCore development board is a high-performance ESP32-based board suitable for graphics applications. Dan Julio, an embedded developer, designed the board to support his tCam and other projects with ultra-fast graphics, high-performance file storage, a charging system, soft power control, a built-in RTC with alarm capabilities, and the ability to monitor internal voltages and currents.
gCore development kit features a large 3.5-inch LCD display with capacitive multi-touch capability for user interface and data display. It has a soft power button that controls power even if the ESP32 module has crashed. The board features a Qwiic I2C expansion interface that makes it easy for the user to connect a variety of sensors and peripherals. There is also a high-speed SPI bus to 8-bit parallel interface driving the LCD controller.
If you've ever struggled to kludge together traditional dev modules, LCD displays and power management circuitry for you application then you'll appreciate the sophisticated feature set. gCore frees you to focus on your application, be it a control device, sensor display, or game and deliver a polished solution.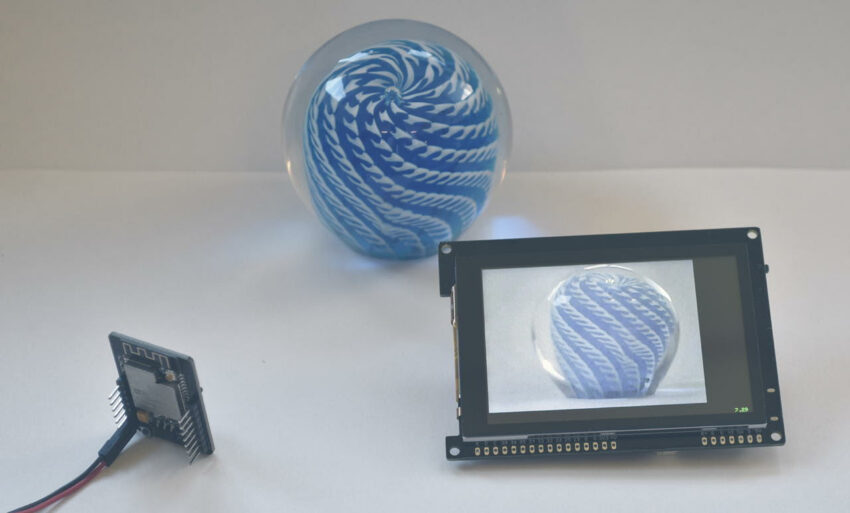 Inside the gCore development board is the ESP32 WROVER module, which incorporates powerful Wi-Fi and Bluetooth connectivity. This module has 16MB of flash storage and 8MB of PSRAM for complex applications and also has capabilities like over-the-air firmware updates. To expand the onboard storage, the developer has provided a microSD card slot with a 4-bit SD-mode data interface for high-performance file storage.
gCore development board comes with a USB Type-C connector and CP2102 USB UART, which provides full compatibility with software development in Arduino and Espressif IDF. The expansion interfaces are GPIOs, I2C, and analog inputs to connect with the core functionality of the device. The manufacturer has interfaced the gCore development board with his tCam thermal imaging camera. He has also controlled LIFX LED light build through Wi-Fi connections.
The gCore development board can be purchased on GroupGets for $99.00 USD, while there are some add ons, such as tCam-mini Rev4 can be purchased for $79.99 USD and the Teledyne FLIR Lepton FS for $109.00 USD.
Join 97,426 other subscribers

Archives