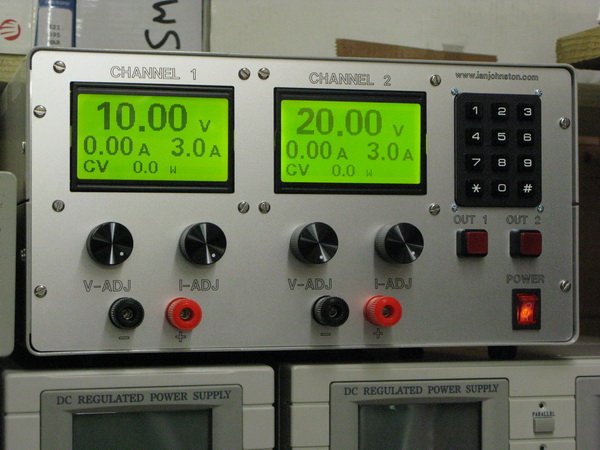 Home Built Bench Power Supply using ATMEGA328P
ianjohnston.com has designed a nice power supply based on  ATMEGA328P and Arduino bootloader. The output is dual channel 0-24vdc @ 3A each, with preset constant current and independant voltage/current control.
This isn't a full design blog but I've tried to document/add stuff as I go along, the idea being I'll put all design documentation (schematic, partslist, Eagle PCB files, wiring diagrams etc) when it's all finished.
Home Built Bench Power Supply using ATMEGA328P – [Link]