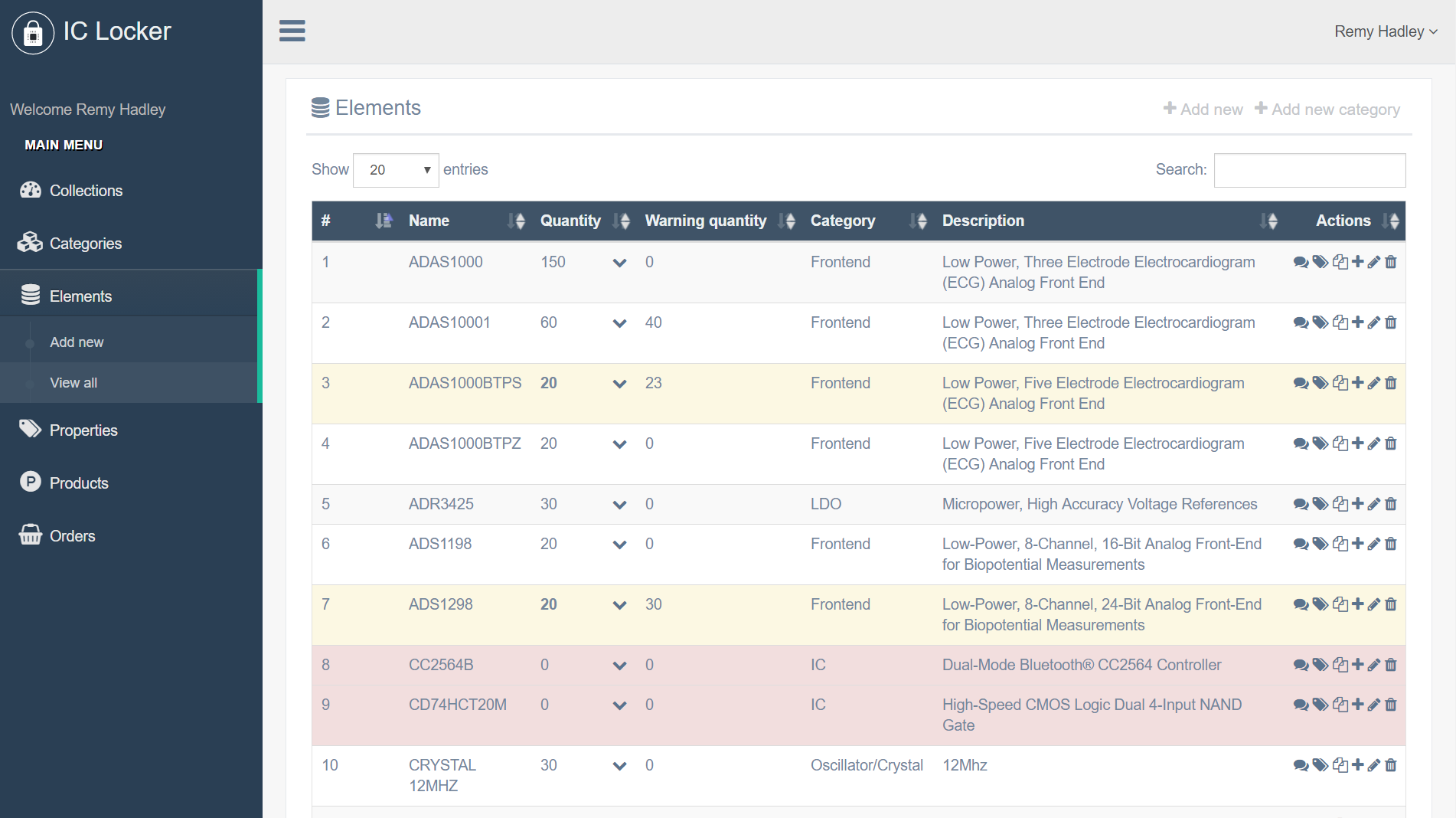 IC Locker – Online inventory for your IC components.
IC Locker is an online Inventory management Software that seems to be online for a couple of years but we just found it. It also seems being on an early stage. To create your own parts database you have to create an account and you are ready to add your first components. All is free.
Easily manage your collections of components so you always know what you are missing. Share your collections with your colleagues and coworkers.
Organize all components by elements, categories, properties and put them in collections.
The app will remind you which components are running low: yellow for almost out of stock and red for out of stock.
Add the information from your favourite component store and manage orders right from the app.
IC Locker – Online inventory for your IC components – [Link]
Join 97,426 other subscribers

Archives