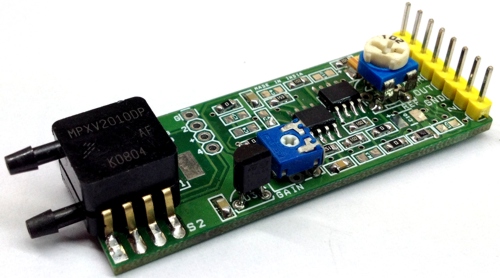 Instrumentation Amplifier For Pressure Sensor
General purpose differential amplifier project has been designed for various pressure sensor amplifier applications. Circuit provided with multiple resistors, capacitors, dual sensor options and 4 pin Header connector to interface other external sensors. Schematic is an example from NXP application AN1318 Figure 2.
The most popular silicon pressure sensors are piezo-resistive bridges that produce a differential output.
Voltage output is in response to pressure applied to a thin silicon diaphragm. Output voltage for these sensors is generally 25 to 50 mV full scales. Interface to microcomputers, therefore, generally involves gaining up the relatively small output voltage, performing a differential to single ended conversion, and scaling the analog signal into a range appropriate for analog to digital conversion.
Instrumentation Amplifier For Pressure Sensor – [Link]
Join 97,426 other subscribers

Archives