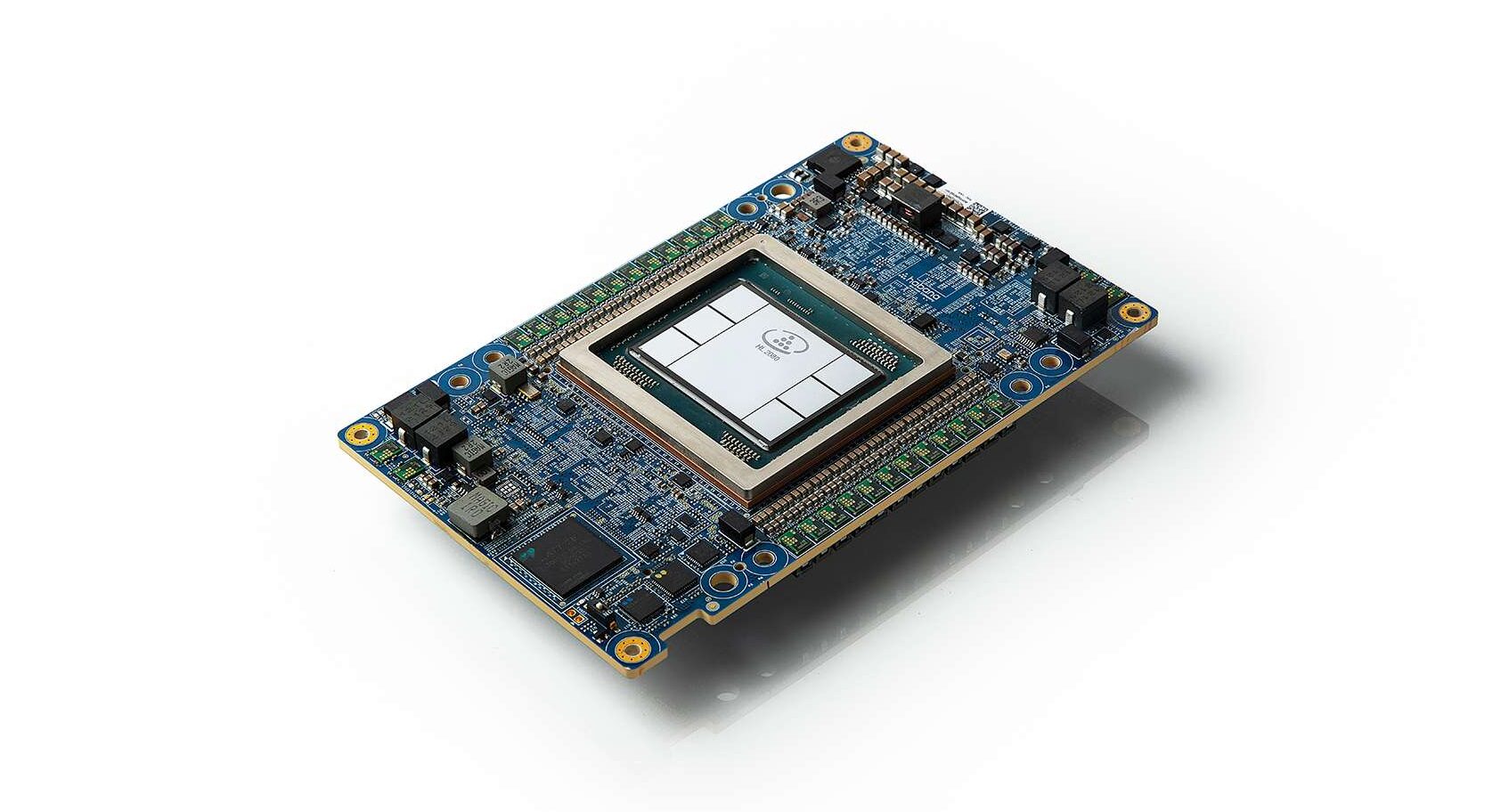 Intel's Habana Labs designs next-gen AI processors – Gaudi2 and Greco
Intel's data center focused, Habana Labs, has announced its second-generation deep learning processors for training and inference deployment in the data center– Habana Gaudi 2 and Habana Greco. The new design is meant to reduce entry barriers for companies of all sizes leveraging high performance, high efficiency deep learning to compute choices for training AI models and deploying them in data centers.
These purpose-built AI deep learning processors use 7nm process technology and are manufactured on Habana's high-efficiency architecture. The team demonstrated Habana Gaudi 2's training performance for the ResNet-50 computer vision model and BERT natural language processing model to deliver twice the training throughput that of NVIDIA A100-80GB GPU. The shift from 16nm to 7nm on Habana Gaudi 2 brings a significant boost to its computing power, memory, and networking capability. The AI processor introduces an integrated media processing engine and also triples the in-package memory capacity from 32GB to 96GB of HBM2E at 2.45TB/s bandwidth.
"The launch of Habana's new deep learning processors is a prime example of Intel executing its AI strategy to give customers a wide array of solution choices – from cloud to edge – addressing the growing number and complex nature of AI workloads. Gaudi2 can help Intel customers train increasingly large and complex deep learning workloads with speed and efficiency, and we're anticipating the inference efficiencies that Greco will bring," said Sandra Rivera, Intel executive vice president and general manager of the Datacenter and AI Group.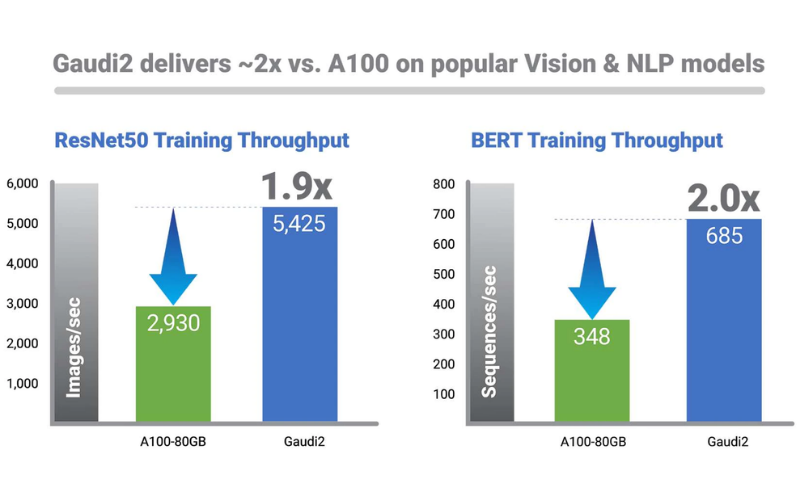 Another new entry to the AI inference market is the Habana Greco inference processor to provide performance and power efficiency on the 7nm process technology. The processor integrates media encoding and processing on-chip to support various media formats including HEVC, H.264, JPEG, and P-JPEG. The chipset will be made available in a new form factor– a single-slot PCIe Gen 4×8 form factor. The performance parameters show a significant reduction in power consumption from 200W TDP Goya to 75W TDP which in turn lowers the cost of operator for inference deployment.
The Habana Greco will be sent for mass production in Q1 2023 with customer sampling starting in the second half of this year, 2022. On the other hand, the Habana Gaudi 2 processor is now available for Habana customers. The manufacturer has also partnered with Supermicro to bring the Supermicro Gaudi 2 Training Server to market this year. Additionally, Habana provides customers with an HLS-Gaudi2 server that features 8x Gaudi2 processors and dual-socket Intel Xeon Ice Lake CPUs.
"We are excited to bring our next-generation AI deep learning server to market, featuring high-performance Gaudi2 accelerators enabling our customers to achieve faster time-to-train, efficient scaling with industry-standard Ethernet connectivity and improved TCO," said Charles Liang, president and CEO of Supermicro. "We are committed to collaborating with Intel and Habana to deliver leadership AI solutions optimized for deep-learning in the cloud and data center."
Join 97,426 other subscribers

Archives