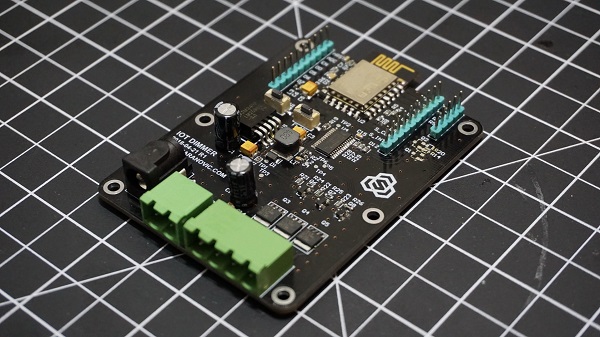 IoT LED Dimmer
Sasa Karanovic shared a how-to on making a IoT LED dimmer:
Making a IoT LED dimmer that you can control via your PC, phone, tablet or any other device connected to the network is super simple, and I'm going to show you how.
I'm sharing my three channel LED dimmer that you can use to dim single RGB LED strip or dim three separate LED channels. I want to be able to control lights above my desk and also mix warm white and cool white strip to give me more flexibility over lighting while I'm working, taking pictures or watching movies.
IoT LED Dimmer – [Link]
Subscribe to Blog via Email
Join 97,592 other subscribers
Archives