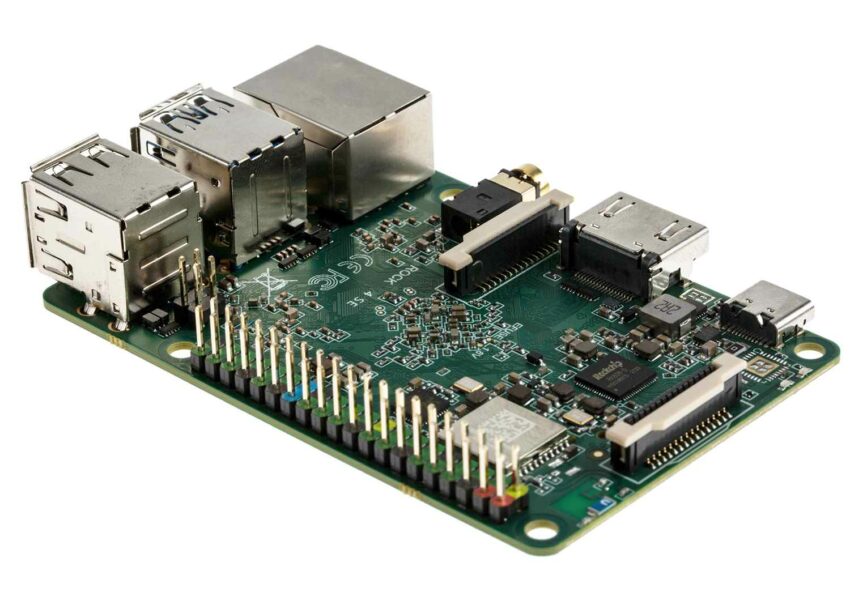 Is Radxa ROCK Pi 4 SE an alternative to Raspberry Pi?
The Radxa ROCK Pi 4 SE is a single-board computer that has gained considerable attention since its launch. It is designed to become an alternative to the Raspberry Pi with its host of features that make it an appealing choice for various projects and applications. The ROCK Pi 4 SE is powered by the Rockchip RK3399-T processor, which is based on the Arm architecture and combines a dual-core Cortex-A72 CPU and a quad-core Cortex-A53 CPU.
The ROCK Pi 4 SE incorporates various camera and display interfaces that enable users to connect external devices for a wide range of applications. If you are interested in computer vision projects, video streaming, or visual monitoring systems, the ROCK Pi 4 SE provides the necessary interfaces to facilitate seamless integration.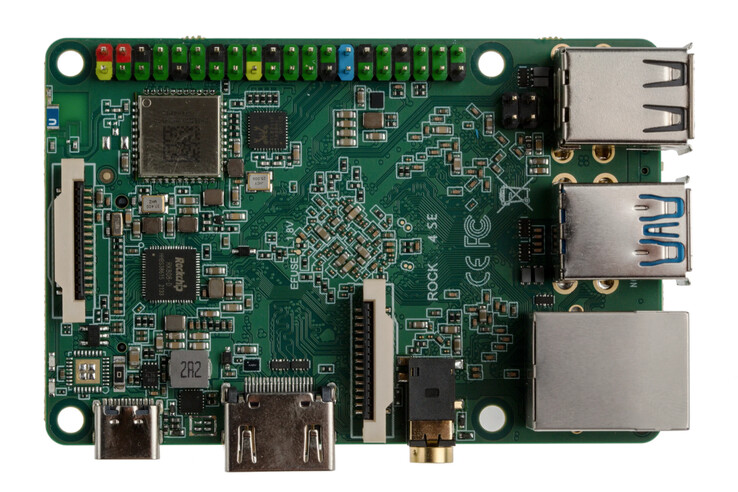 Specifications of the Radxa ROCK Pi 4 SE:
Processor: Rockchip RK3399-T SoC with dual-core Cortex-A72 and quad-core Cortex-A53 CPUs
GPU: Mali-T860 MP4 GPU for graphics performance
Memory: Up to 4GB LPDDR4 RAM for multitasking and efficient memory utilization
Storage: eMMC module socket and microSD card slot for expandable storage options
Connectivity: Gigabit Ethernet, dual-band 2.4GHz/5GHz Wi-Fi, and Bluetooth 5.0 for wireless connectivity
Ports: USB 3.0, USB 2.0, HDMI port, USB Type-C, and a 3.5mm audio jack
Software: Debian, Ubuntu, and Linux support, along with Android 7.1/9.0/10/11
The ROCK Pi 4 SE is compatible with many operating systems, including Debian, Ubuntu, Android, and Armbian. The Radxa manufacturer has provided a forum and a community wiki page with several resources, tutorials, and documentation to help users get started with their projects and troubleshoot any issues they may encounter.
When it comes to comparison with the Raspberry Pi 4B, the manufacturer says that the ROCK Pi 4 SE has better performance with more processing cores and a broader memory interface. In terms of form factor and interface layout, both the boards have a similar design with 40 pin GPIO extension header.
The ROCK Pi 4 SE single-board computer is currently available for purchase at $85.00 USD on the DFRobot product page.
Join 97,426 other subscribers

Archives