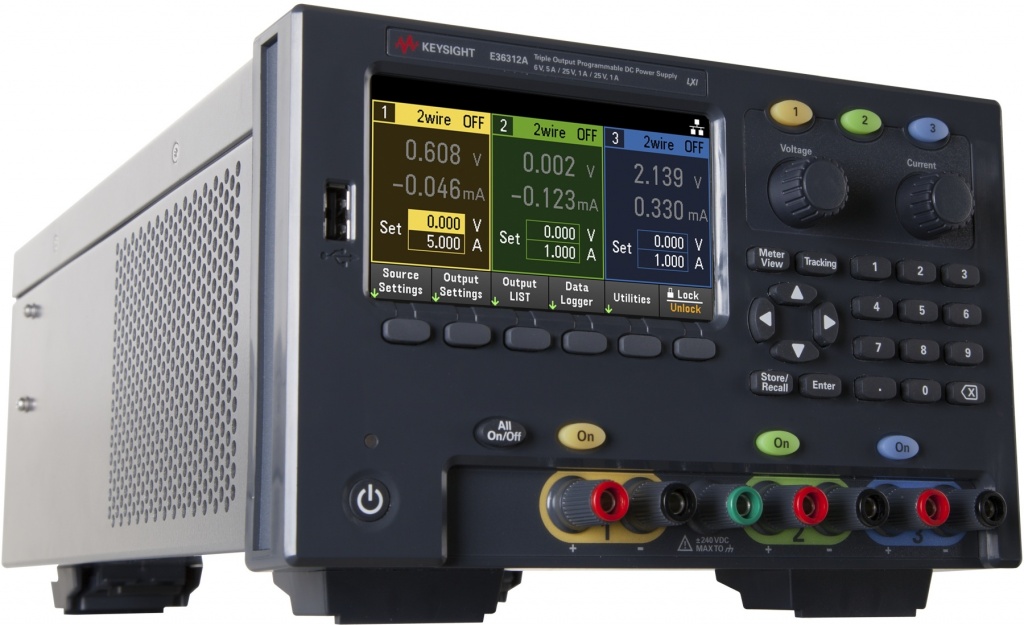 Keysight Technologies' E36300 series bench power supplies
Martin Rowe @ edn.com presents the new Keysight E36300 bench power supply with triple output and some great features.
Keysight Technologies' E36300 series of bench power supplies provide three outputs with power of 80 W or 160 W with line/load regulation of 0.01%. Front-panel buttons let you turn any output on or off and you can configure each output with 2-wire local sensing or 4-wire remote sensing. The 4-wire sensing removes losses caused by IR drops in your power-delivery wires.
Keysight Technologies' E36300 series bench power supplies – [Link]