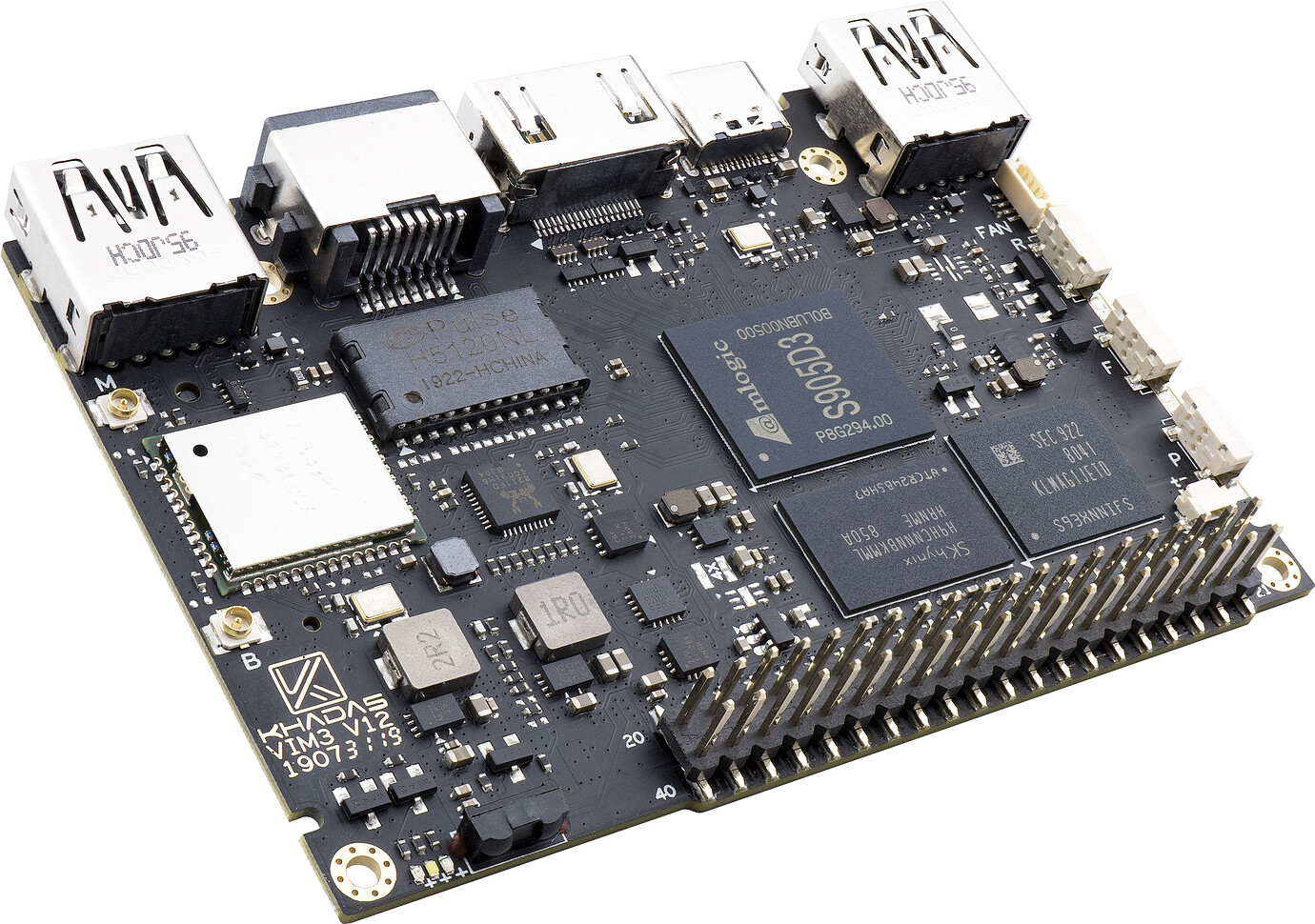 Khadas VIM3L SBC Available For Pre-Order For $50 And Up
Shenzhen Wesion has unveiled a lite version of the VIM3, called Khadas VIM3L SBC. Designed for HTPC / media center use cases, the VIM3L SBC is based on Khadas VIM3 PCB but replaces the powerful Amlogic A311D processor by Amlogic S905D3 processor, which should function just as good for video playback, but enable much cheaper hardware.
The Khadas VIM3L offers support for the same accessories as the VIM3, like the heatskin, fan, M2X extension board with PoE, 4G, and NVMe SSD support, as well as MIPI-CSI and MIPI-DSI connectors for adding an optional display or camera. There's also a PCIe (1-lane) connector on the bottom of the board. Regarding cooling, the company states that the S905D3 is capable of operating in passive cooling mode whilst running Android OS. If booting Linux, or 3rd party distros, adding the 3705 Cooling Fan for active cooling is recommended.
The board is not really available yet, but the company has began taking pre-orders for the Khadas VIM3L at discounted prices. They offer either a bare board with Android 9.0 pre-installed ($49.99), or a CoreELEC HTPC kit with enclosure, heatsink, WiFi antennas, and IR remote control ($69.99). Both variants feature Amlogic S905D3 quad-core Cortex-A55 processor as well as 2GB LPDDR4(X) RAM, 16GB eMMC flash, and support 4Kp60 video output and playback with HDR support.
The company will increase the prices with time as follows: September 3-16 (Early Bird) – $49.99 and $69.99 for the board and HTPC kit respectively, September 17 – October 7 for (Punctual Bird)– $54.99 and $74.99, and October 8 and above– $59.99 and $79.99. Note that worldwide shipping is already included in the price, so you don't need to pay an additional shipping fee as most other companies do. The company will start shipping pre-orders on October 30, 2019.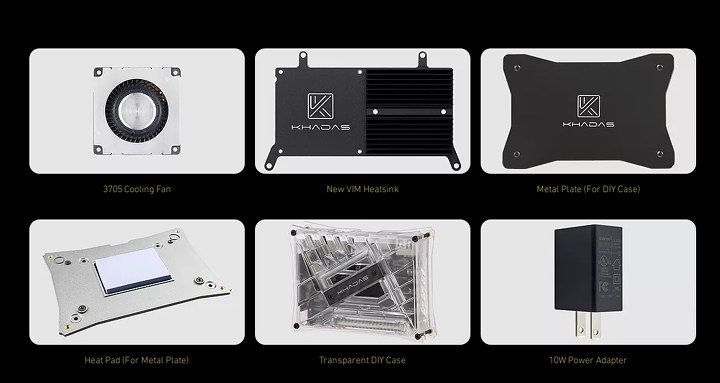 The latest launch of Khadas VIM3 & VIM3L boards, will make the previous VIM boards become less interesting, and less likely to be used. To this end, it is only appropriate for the company to lower their prices. Khadas VIM board, also called the VIM1, is powered by Amlogic S905X processor, while the VIM2 features Amlogic S912 octa-core processor.
The new prices are as follows:  VIM1 Basic, featuring 1GB RAM, 8GB EMMC price has dropped to $44.99 from $54.90, VIM1 Pro featuring 2GB RAM, 16GB EMMC is now $54.99 instead of $69.90, VIM2 Pro featuring 3GB RAM, 32GB EMMC 5.1, AP6398S Wi-Fi, and w/ Bluetooth 5.0 now costs $99.99 instead of $119.90, and VIM2 Max featuring 3GB DDR4, 64GB EMMC 5.1, AP6398S Wi-Fi, w/ Bluetooth 5.0 is now $119.99.
If you are interested in the older boards, you can get VIM1 and VIM2 respectively.  For the VIM3L, visit here for more info.
Subscribe to Blog via Email
Join 97,955 other subscribers
Archives