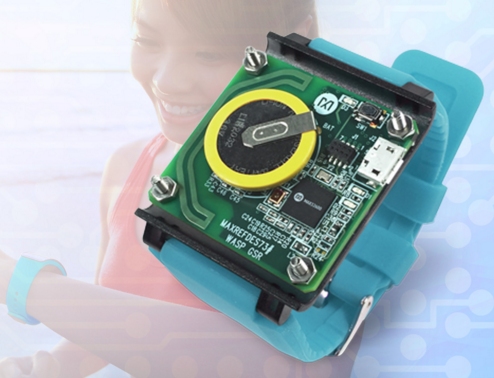 Maxim Reference Design – Wearable, Galvanic Skin Response System
The MAXREFDES73# reference design from Maxim Integrated is a wearable, mobile galvanic skin response (GSR) system featuring the MAX32600 wellness measurement microcontroller.
his battery-powered platform takes high-precision AC impedance measurements while consuming minimal power. The MAX32600 microcontroller features the industry-standard ARM® Cortex®-M3 32-bit RISC CPU that operates at up to 24MHz, while integrating multiple high-performance analog peripherals.
Maxim Reference Design – Wearable, Galvanic Skin Response System – [Link]