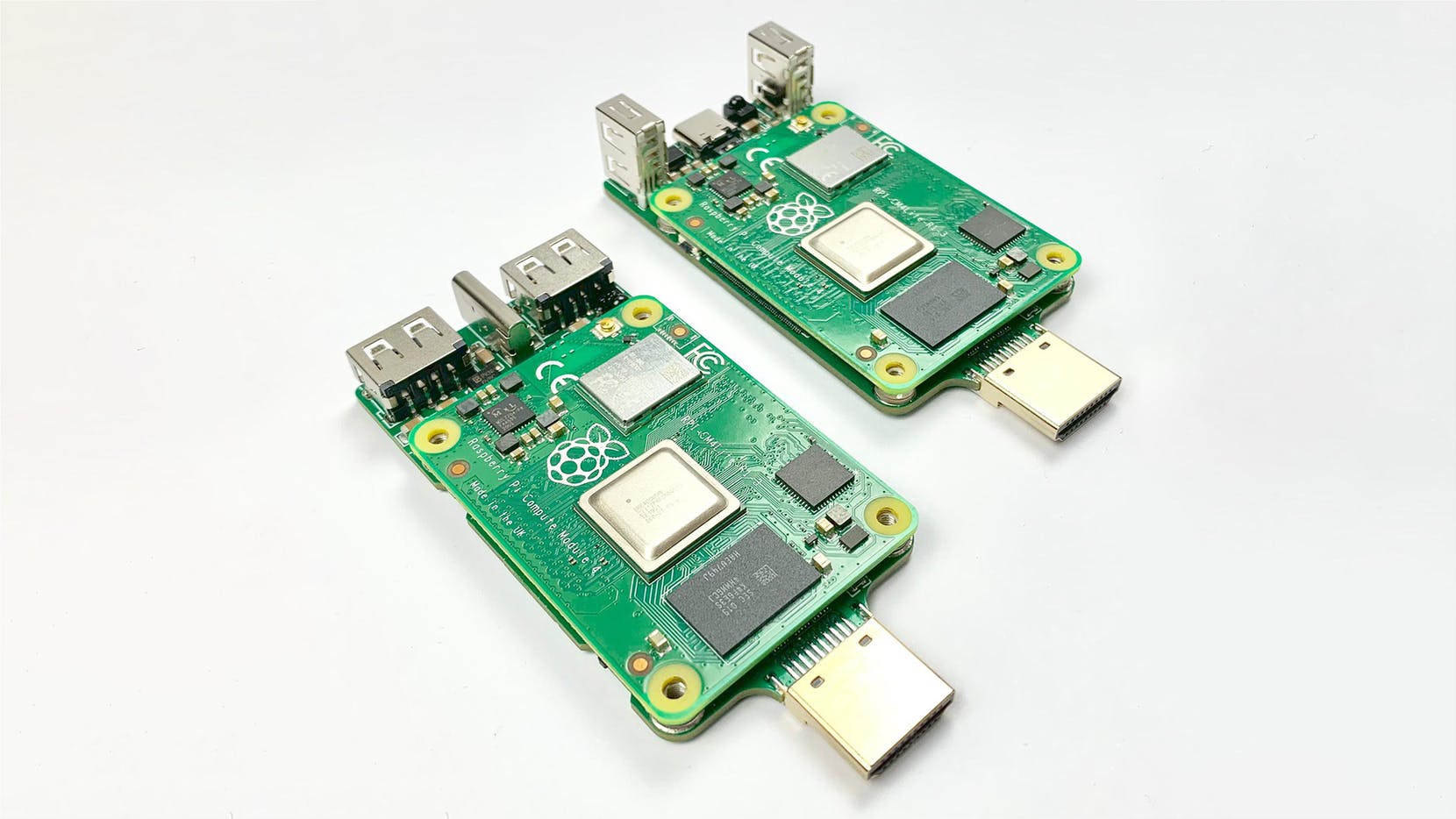 Meet the Raspberry Pi CM4 TV Stick that is better than the Raspberry Pi 4B
Recent times have shown that an increased number of portable home entertainment streaming technologies with non – region specific circuitry have made access to TV shows, movies, and games easier and more exciting. With HDMI port and high computing performance of one of such devices like the much-celebrated Raspberry Pi 4B, direct connection to a monitor or TV is now a matter of seconds, and this has made the Raspberry Pi 4 range of boards one of the most sought after for several applications involving a television. However, having a slightly high form factor is still an issue with these boards as it is not too easy to hide them behind a TV. To address this problem, MBS decided to create a new system on chip (SoC) carrier board that turns a Raspberry Pi Compute Module 4 into a TV Stick.
The Raspberry Pi CM4 TV Stick allows users to connect to a TV/monitor directly with an HDMI plug while powered via a USB-C connector. Despite its small size, the CM4 TV Stick features high-density connectors that allow you to attach them to application-specific carrier boards. The carrier board also has a user button that acts as a boot select for eMMC flashing, and a micro-SD card connector that allows the chipset to load system images for non-eMMC versions of CM4 as well. In addition to the super light, flexible, and movie features that should make the TV stick endearing to users, it also offers more entertainment allowing users to turn their monitor or TV into a smart TV with Kodi applications, and a gaming console for retro games with retropie.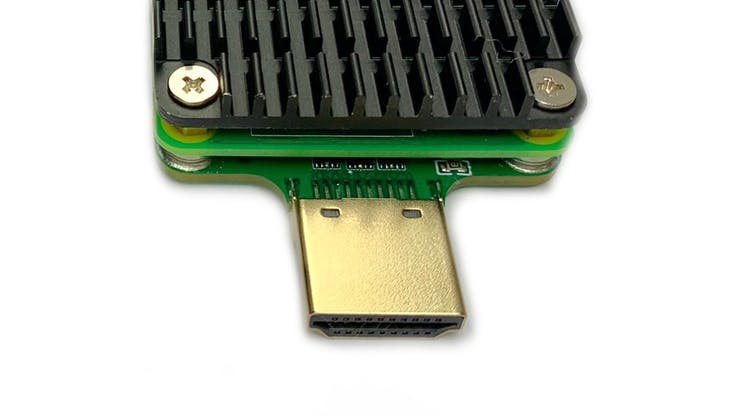 Features and Specifications include: 
High-compatibility with Raspberry Pi CM4 eMMC
No-eMMC
1x HDMI plug
1x microSD card connector
USB multiplexer selector switch that enables two USB-A ports or CM4 USB device mode
1x USB-C connector
2x USB 2.0 USB-A connectors
1x IR receiver
1x user button
Power and Act LEDs
14x GPIOs, with GND, 5V and 3.3V solder pads
Slim Heatsink with fasteners
Weight: 46g
Size: Has a really small form factor that makes it easily transportable without the need for an HDMI extender.
MBS has made a successful test of the carrier's radio communication with control while its receiver is behind a TV and facing the wall. Thanks to its IR receiver. The board has also been tested with eMMC CM4 for flashing and MBS is also considering adding pins for Ambilight setup to its board.
The board is currently in the testing, modification, and standardization stage of its production and will be available for sales in September for $35.
Other useful information on the Raspberry Pi CM4 TV Stick project page.
Join 97,426 other subscribers

Archives