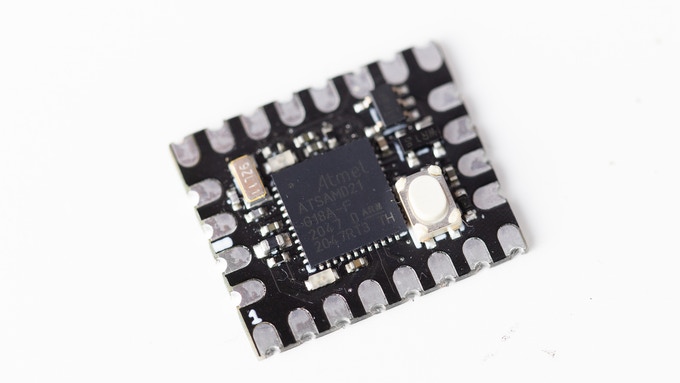 Minima; The Tiny, SMD-Based, Arduino Compatible Development Board
Miniaturization is a constant goal for any electronics hobbyist or embedded systems designer. The smaller the device, the higher the number of potential applications. Several designers and hobbyist have had a go at miniaturizing several members of the Arduino family of boards since they became popular, but in more ways than one, it is probably safe to say none has been able to achieve the level of miniaturization that Hamish Morley recently demonstrated with his new board; Minima.
A small and versatile Arduino compatible microcontroller module, Minima, was designed to help electronics hobbyist and designers quickly go from breadboard prototypes to usable products, thanks to its SMD/SMT-based form factor, which makes it easy to embed it in devices without altering the product's size or shape, significantly.
Minima was designed with features that make it a great board for everyone, from the hobbyist who just wants to tinker to the design engineer looking to build a "serious product". It is based on the same 32-bit Microchip SAMD21G18A processor used in popular Arduino boards (and compatible work-likes) like the Arduino Zero, the MKR Zero, and Adafruit Feather series.
Despite its small form factor, Minima packs enough functionality and features to earn itself a seat at the table of cool and useful boards. A summarized list of its features and specifications is provided below:
Features and Specifications:
Very small size (19.8mm x 16.6mm)
Easy to solder (no need for intricate soldering or reflowing)
SMD ready and rapid prototyping friendly (no need to bother about the time you'd use to solder tiny components, just base your design around the Minima footprint and accelerate your prototyping and designing)
CPU: 32-bit Microchip SAMD21G18A processor with a clock speed of 48MHz
256KB of flash storage
32KB of RAM
Very low power consumption
3.3V, 150mA Voltage Regulator (supports up to 16v input voltage. )
ESD suppressor for native USB (helps to improve reliability for mission-critical applications)
2x LEDs: 1x Green RX/TX LED for the Native USB, and 1x Red user programmable LED
Offers reverse voltage protection
18x GPIO (5x pins are analog-capable)
SPI, I²C, and UART interfaces
PWM and hardware interrupts
1x Reset button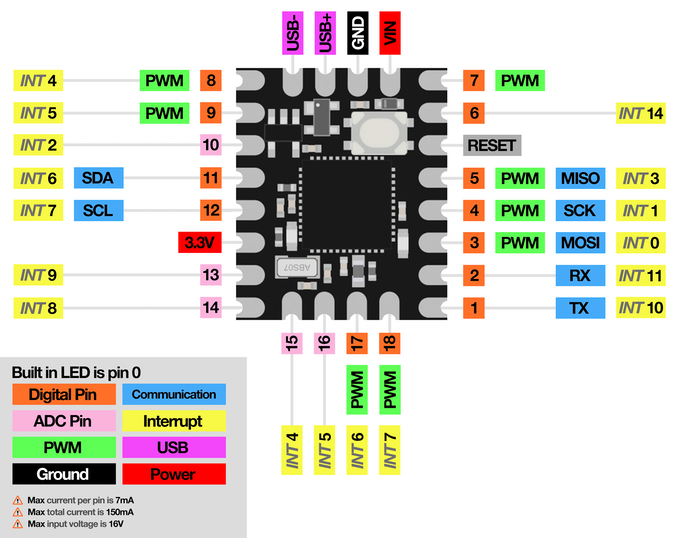 According to Morley, Minima was designed for use across all sorts of embedded applications, and considering its size and features, one cannot but agree as I see it fitting into diverse kinds of use cases from IoT and tracking solutions to all sorts of wearables.
Morley recently launched a Kickstarter campaign which has now raised $4000, 4 times its initial goal of $1000. The slots in the campaign are filling up fast and at the time of this writing, there are still a few pledge options. So if you are interested, you better hurry.
If you, however, miss out on the campaign for any reason, Morley has assured you that the design will be available on Github soon, with all the software and hardware files you will need to make your own version of the board!
More information on Minima, its specs, cost, and availability can be found on the product's Kickstarter page.