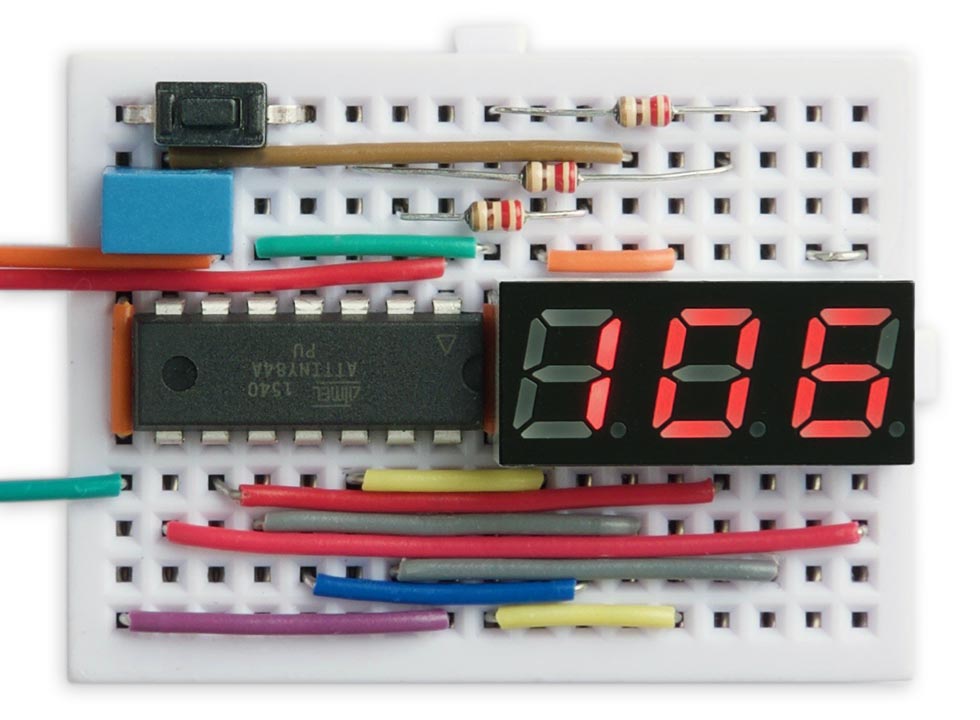 Nano Current Meter using ATtiny84
David Johnson-Davies published another great tiny project. He writes:
This project describes a simple low-current meter I devised to check the sleep current of different microcontroller circuits, such as ones based on AVR microcontrollers. It's capable of measuring currents of between 10µA and 30nA with reasonable accuracy, using an ATtiny84 and a few other low-cost parts.

Measuring very small currents accurately is notoriously difficult with normal digital multimeters; they either don't provide a low current range at all, or if they do, they create a voltage drop referred to as the "burden voltage" which can render the display inaccurate. One way round this is to use a precision current adapter, such as David L. Jones's µCurrent [1], but such circuits are expensive.
Nano Current Meter using ATtiny84 – [Link]