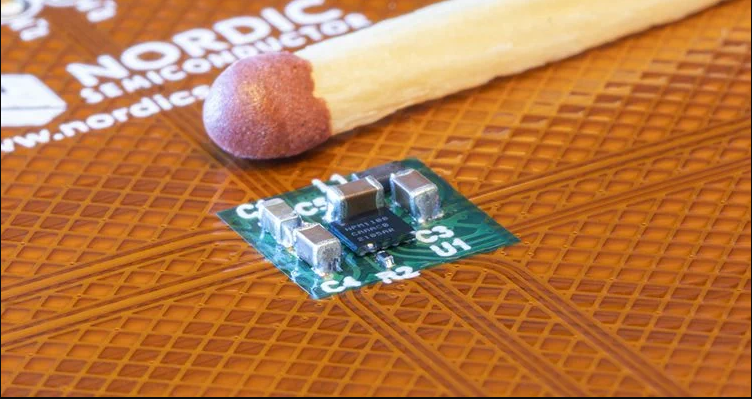 Nordic Power management IC for nRF52/nRF53 Series SoCs
Nordic Semiconductor's nRF52/nRF53 series of SOC (System On Chip) devices embed a powerful ARM microprocessor and is compatible with Bluetooth Low Energy and other communication standards. This compatibility provides the freedom to develop your wireless system using the technology that suits your application the best. These SOCs are power efficient, allowing you to make ultra-low power wireless solutions. nRF53 series, moreover, provides security solutions and has extensive wireless protocol support, including Bluetooth 5.1 Direction Finding, Bluetooth 5 Long Range, NFC, Bluetooth Mesh, Thread, and Zigbee.
Dedicated to these Bluetooth Low Energy SOCs, Nordic Semiconductor announced the launch of its first power management IC (PMIC), the nPM1100. The PMIC consists of an input USB voltage regulator, 400mA battery charger, and 150mA DC/DC step-down converter in an extremely compact form factor. nPM1100 ensures reliable power supply and stable operation for Nordic's nRF52 and nRF53 SOCs as well, for any application using rechargeable Lithium Ion or Lithium Polymer batteries. It can supply 3.3V to 5V unregulated voltage to any application at the maximum output current of 500mA. It aims to efficiently charge and power the applications and maximize the battery life.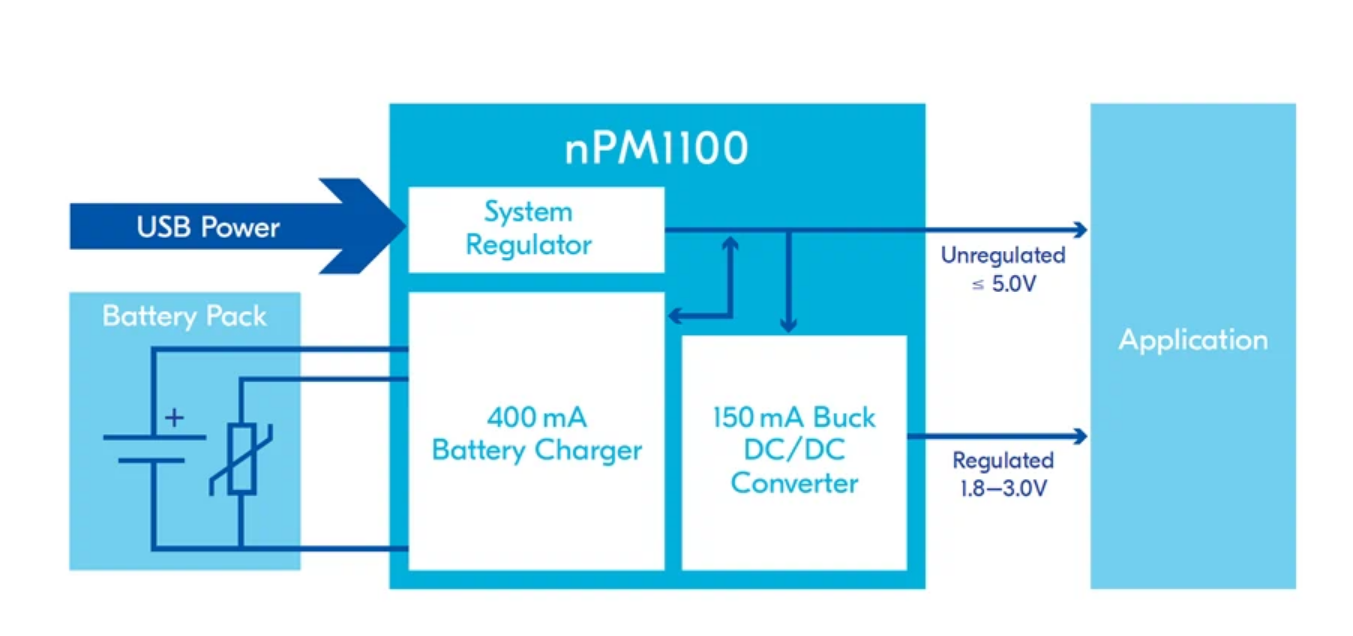 The PMIC, just like any other power management device, draws its power from either the USB input or from the connected battery input. The input voltage regulator includes overvoltage protection for transient voltage spikes up to 20V.
The DC-DC step-down voltage regulator features an efficiency of 90% down to below 100µA load current. The output regulated voltage is selectable from 1.8, 2.0, 2.7, or 3.0V. The regulator features soft startup and automatic transition between hysteretic and pulse width modulation (PWM) modes. It also has a forced PWM mode (this mode allows reverse current from the inductor at light load) to ensure the cleanest power operation possible.
The battery charger is a three-stage charger. In the very first stage, a constant current is applied to the battery until it is 80% charged. In the second stage, the constant voltage is maintained across the battery, and the charging power continues to increase. In the final trickle charging state, a steady current is applied to maintain its fully charged level. The charger in the PMIC also features battery thermal protection and a discharge current limitation.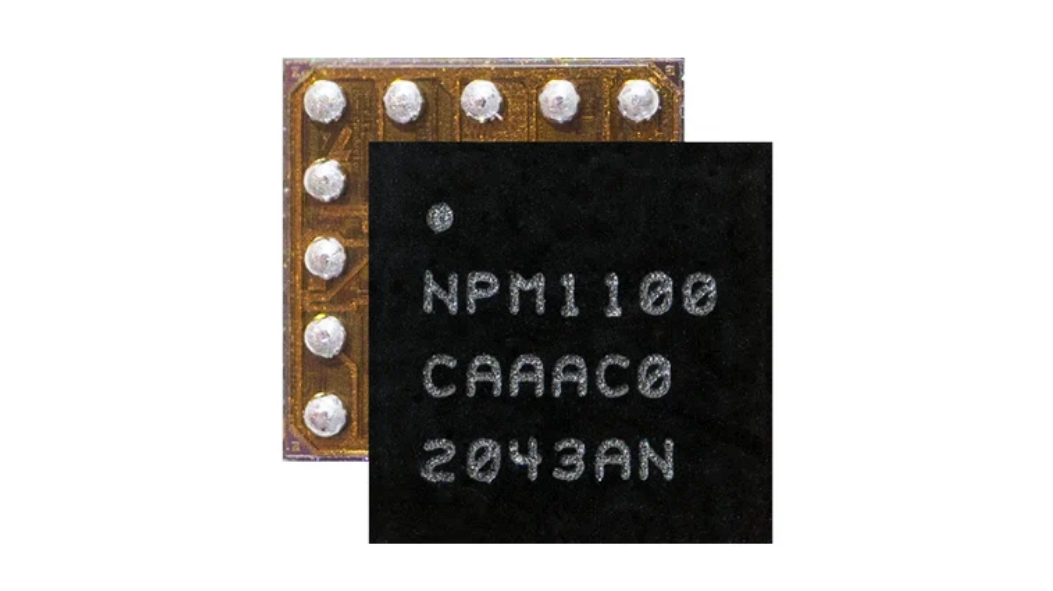 The nPM1100 requires no configuration software to operate as all settings are pin configurable. As mentioned earlier, it can be applicable for all the devices that run on the output voltage of this PMIC. Due to its flexibility and small form factor, it is suitable for applications in wearables, connected medical devices, and other space-constrained applications.
Geir Kjosavik, Product Manager for Nordic's PMIC range says regarding the impact of this device,
"The nPM1100 marks Nordic's commitment to establishing a line of PMIC products. Over the past decade, we have made it easy for the world to connect things to the Internet and it makes a lot of sense that we also help the same customers charge the batteries in the same things and further extend battery life,". He further added, "The resulting platform leverages Nordic's low power expertise by combining proven technology blocks to offer even more ways to conserve energy. We are kicking this off with a device that targets the smaller applications by enabling charging of small batteries while providing efficient power management where physical space is at a real premium."
Source: https://www.nordicsemi.com/News/2021/05/nPM1100-PMIC-is-Nordics-first-power-management-product
Join 97,426 other subscribers

Archives