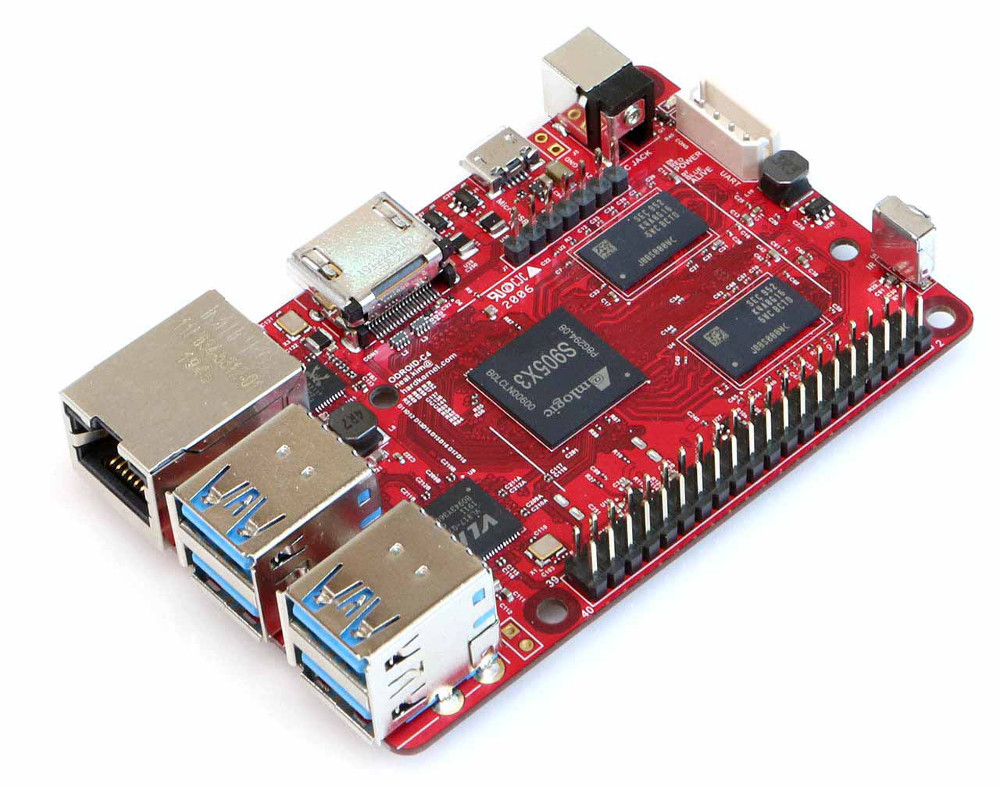 Odroid-C4 runs Android or Linux on a quad Cortex-A55 Amlogic S905X3 @ 2GBz
Built around a CPU with a multi-core performance faster by 40% and a system DRAM 50% faster, the Odroid-C4 might just be the Odroid you are looking for
Four years ago, Hardkernel released what was introduced as the world's first affordable ARM 64-bit computer, the Odroid-C2, one of the most popular rivals to the Raspberry 3. This year, Hardkernel goes steps ahead to launch Odroid-C4, a great rival to the Raspberry 4 and one of the very first community-backed SBC to integrate the new S905X3 SoC from Amlogic.
The new single-board computer, compared with the C2, performs faster and is more energy-efficient; the main CPU is built with a quad-core Cortex -A55 cluster that runs at 2.0GHz without thermal throttling, allowing a robust and quiet computer. The C4 is also said to have some advantages over the Raspberry Pi 4. Asides its fast speed, the Odroid-C4 has a wider memory bandwidth as well as a lower power consumption rate than the RPi 4. You will also get an open eMMC socket and 4 USB 3.0 host ports instead of the USB 3.0 and 2.0 mix that you get in the Pi 4.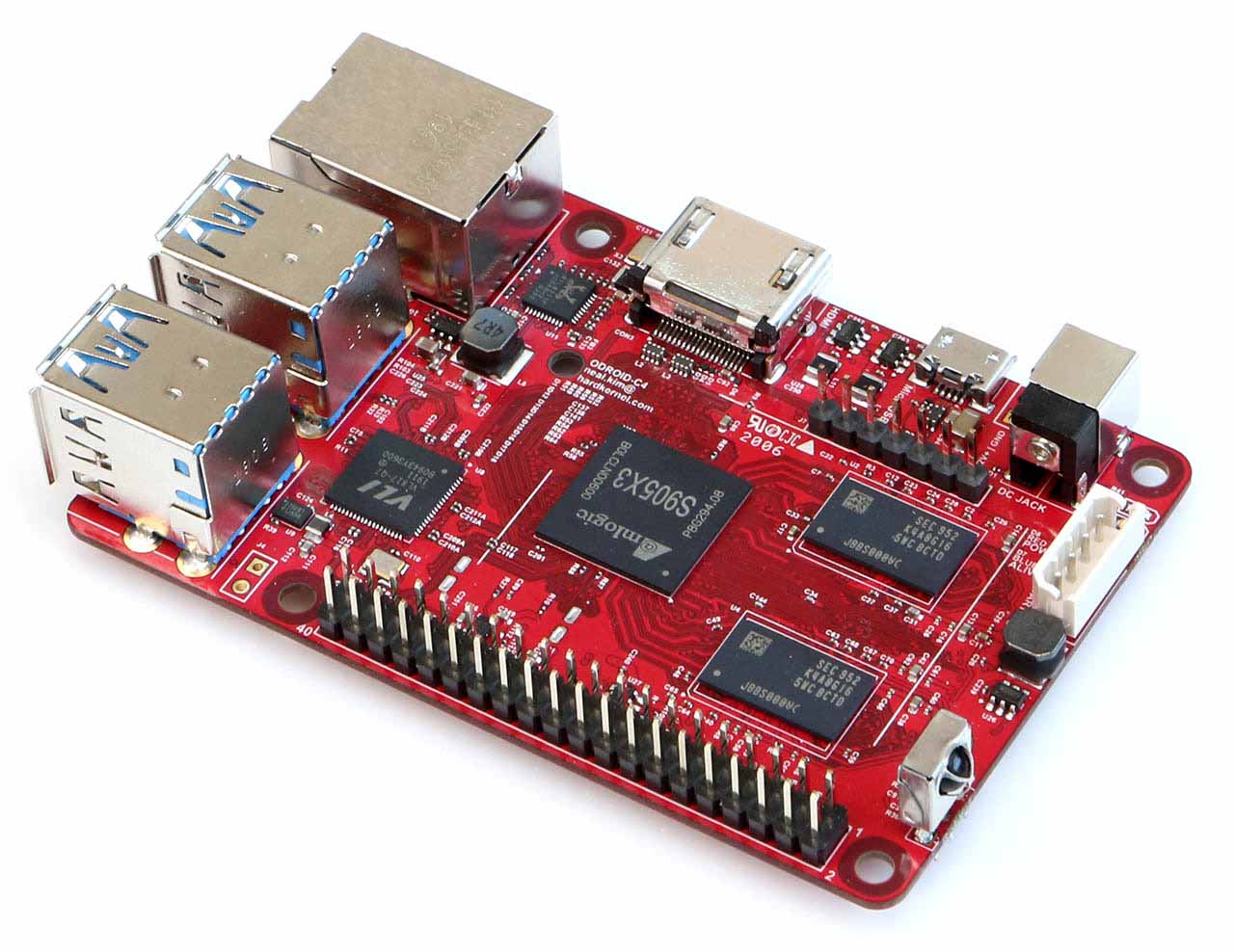 Most likely, the Odroid-C4 might just be one of the major hacker boards introduced this year, considering the flow of SBCs that showed up in early 2020.
Features and specifications include:
CPU: Quad-cortex A55 Anlogix S905X3 running at up to 2GHz
System Memory: 4GB LPDDR4 RAM
Storage: 8GB to 64GB eMMC, MicroSD slot
Connectivity: Gigabit Ethernet port with 2x LEDs and a WiFi UG dongle (optional)
Audio header with SPDIF, 12S and DC 5V
40-pin GPIO header
4x USB 3.0 ports, serial debug console and Micro-USB 2.0 OTG port
IR receiver and heat sink
Power: 5.5 – 17v DC input with LEDs and optional adapters
Dimension: 85 x 56 x 1.0 mm
Weight (with heat sink): 59 g
Operating System: Runs CoreELEC, Ubuntu 20.04, Android 9 and LineageOS very well
The Odroid-C4 is being sold for $50 on Hardkernel's shopping page. More details including hardware and user guide can be found on its wiki page here.
Join 97,426 other subscribers

Archives