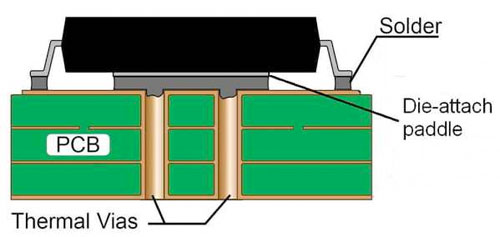 PCB layout tips for thermal vias
Paul Rako @ edn.com discuss about thermal PCB layout tips.
Texas Instruments' WEBENCH is a neat program, especially because it has Mentor Graphic's FloTherm built in to help you see the hot spots in switching regulators. This is what taught me that a modern buck regulator will have more heat coming out of the catch diode than the pass FET. It made perfect sense once I saw the heat diagram. After all, a diode has 0.6 to 0.9V across it, while a modern FET has such low on-resistance it hardly drops any voltage at all.
PCB layout tips for thermal vias – [Link]
Join 97,426 other subscribers

Archives