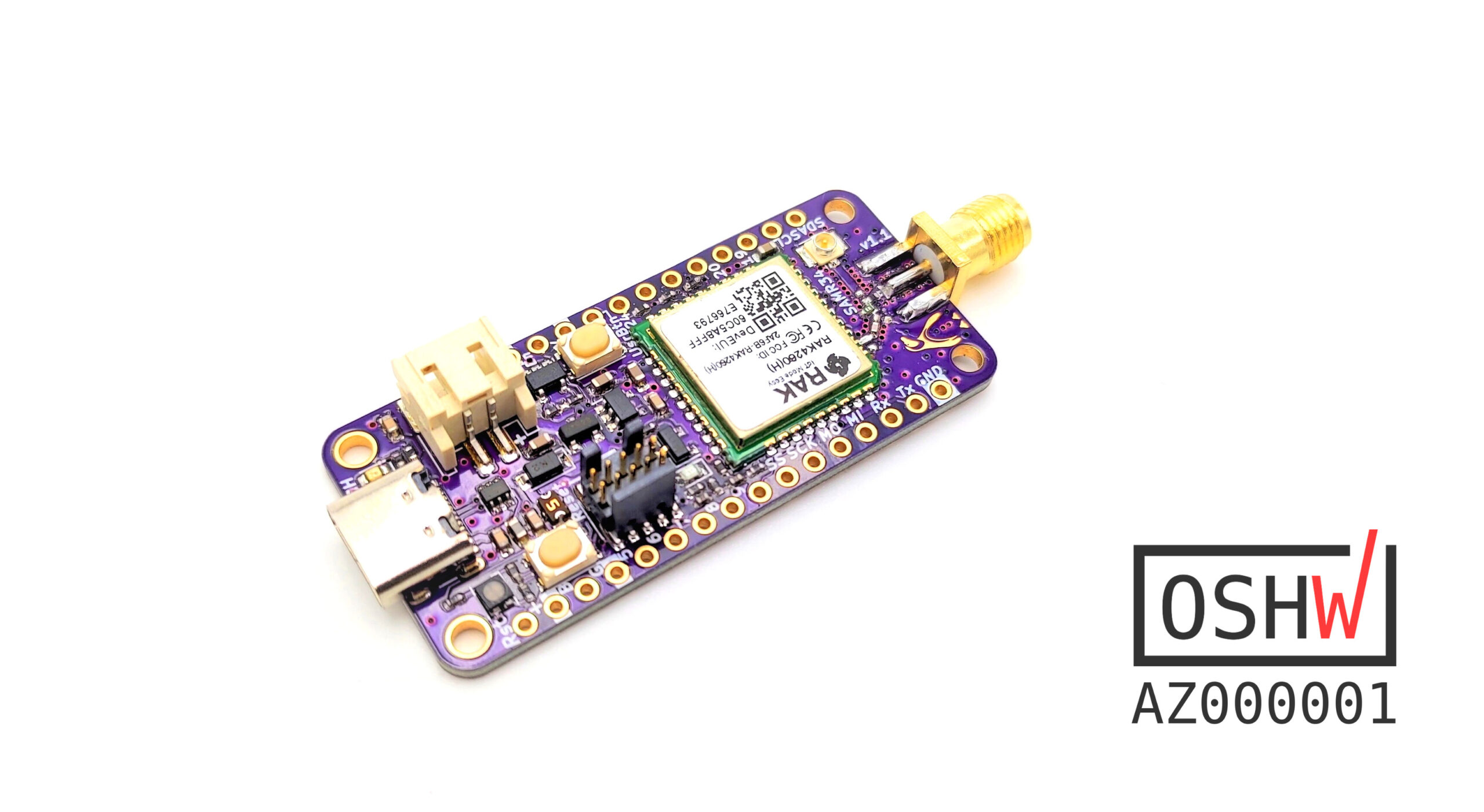 Penguino Feather 4260 SAMR34 based LoRa Dev-Board Features RAK4260 module
MakerTronika Labs has launched their Feather compatible board with LoRa connectivity called Penguino Feather 4260. The Penguino Feather is a SAMR34 based LoRa/LoRaWAN™ dev-board with all the necessary components for fast prototyping. It's a successor of my previous Penguino SAMR34 design. The new design uses the RAK4260 module from RAKWireless and improves on some aspects, such as a USB Type-C, a RGB LED, a user button, battery protection & voltage supervision, and optional flash & per-provisioned secure element IC pads. Regarding why the board was made, they say:
"The official eval board from RAKwireless is not designed to be low power board. Moreover, it uses proprietary WisBLOCK connectors to add extra sensors and there aren't many readily available sensors with that connector. Adafruit Feather style however, is more breadboard friendly and there are many suitable add-on boards (Feather Wings) to choose from."
The board can be integrated into a portable, battery-powered IoT device for solving real-world problems.
The board can be flashed using an ATMEL-ICE or a J-Link SWD programmer/debugger. You can choose to carry out software development either with the officially supported Atmel Studio v7 (ASF) or the unofficial Arduino port for a similar board from Electronic Cats. You can also find a Platform.IO port of Atmel Software Framework for SAMR34 with many examples, which works perfectly fine. MakerTronika Labs has also released an installation guide to correctly setup the ASF v3 (Atmel-Software-Framework) for those who plan to use Atmel Studio 7. However, ASF v4 with ATMEL START is currently not supported for SAMR34 devices.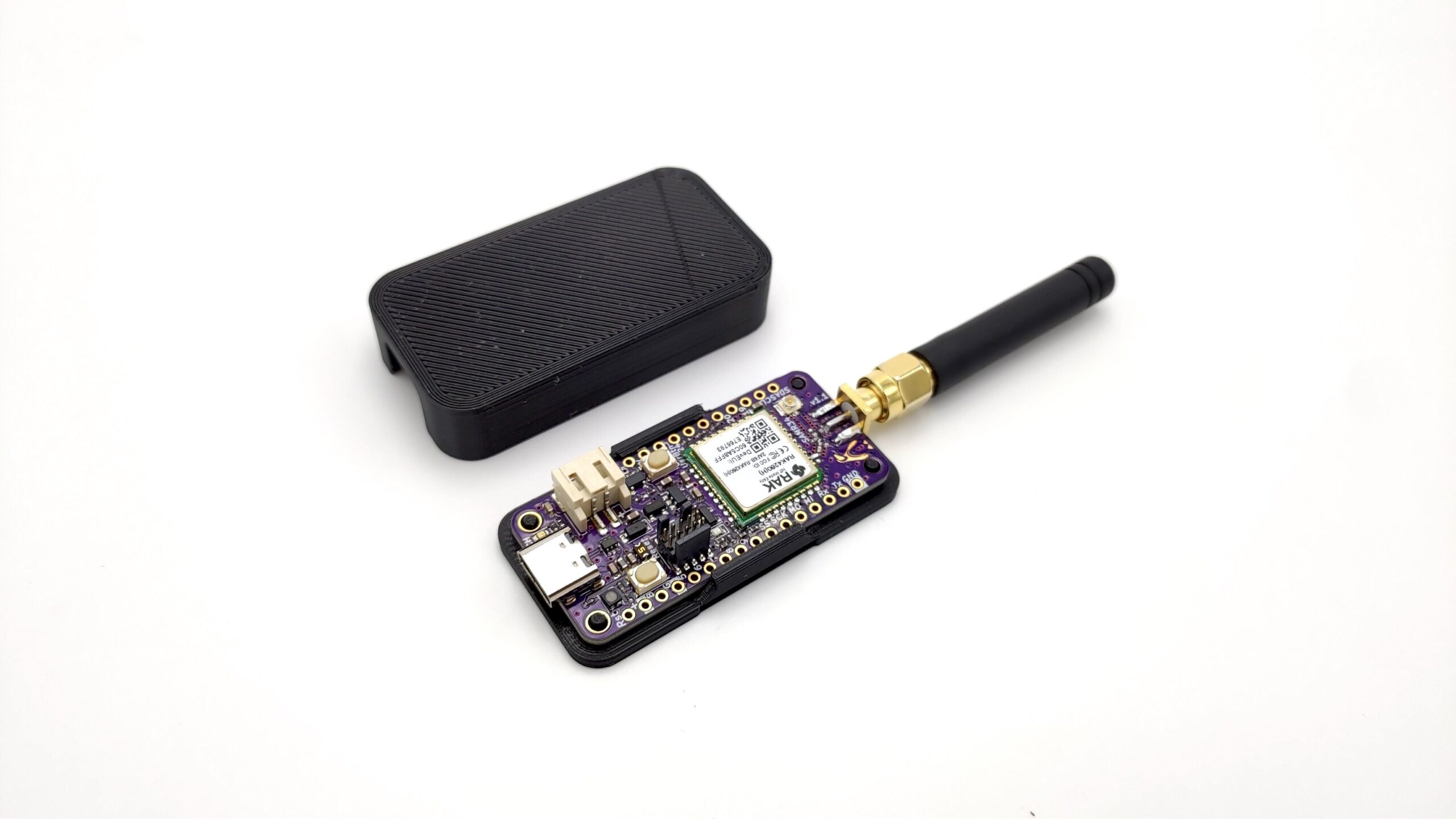 Serial communication with the board can be established either over the Rx-Tx pins using USB to Serial converter or with the on-board USB. To activate the on-board USB as Virtual COM Port (VCP), you have to use Atmel USB Device CDC Application example provided by the ASF. There are several VCP example projects with and without the LoRaWAN stack. The board doesn't come with a case, but you can get one from Thingiverse. The company says If you really want one, you should indicate it during the checkout and they can include one in the package.
Specifications include:
ATSAMR34J18 LoRA™ System-in-Package (SiP) based RAK4260 module
ARM Cortex M0+ MCU & SX1276 LoRa Radio
256KB Flash, 40 KB RAM
32MHz TXCO
Max Tx Power: +20 dBm; Max Sensitivity: -148dBm; Rx Current: 17mA (typical)
Frequency Range: 862 to 1020 MHz
Deep Sleep Current: ~1 μA (RF module only)
Li-Po battery charging IC
CH340E USB-to-UART converter IC (with solder jumpers between native USB and UART lines)
RGB user LED, Battery Charge Status (red) and Power (blue) (w/ cut-off jumpers)
3.3V low Iq LDO (~1 μA)
Low-voltage battery cut-off supervisor IC (3V Vbat cutoff)
USB Type-C connector with protection/filtering circuit
0.75 A resettable fuse
Voltage divider for Vbat monitoring (w/ cut-off jumpers)
SMA and u.FL (iPEX) antenna connectors
10-pin SWD programming header
Dimensions: 2 in. x 0.9 in. (50.8 mm x 22.8 mm)
Penguino Feather 4260 LoRa board is available for $39.95 plus shipping on Tindie with an external antenna. The project is open-source hardware, so KiCad schematics, PCB layout, Gerber files, BoM, and firmware can be found on Github under CERN-OHL-S v2 (hardware) or MIT (software) license.
Join 97,426 other subscribers

Archives