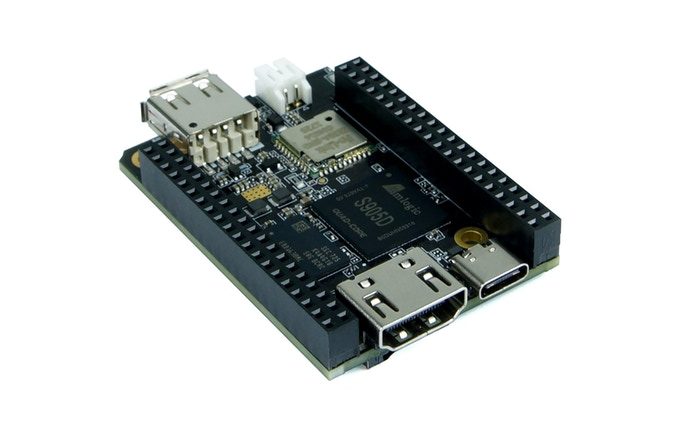 Popcorn Computers – The Fastest 100% Open Source Hardware Computers
The world's fastest 100% open-source hardware single-board computer. 
Popcorn Computer is a next generation single-board computer brand. They would like to present the result of two years of effort by Source Parts, two brand-new and unique open hardware computers: Original Popcorn and Super Popcorn.
Super Popcorn
It comes in two flavors, one with 4 CPUs, Super Popcorn, and another with 8 CPUs which we call 'Super 8′ Popcorn.
Detailed Specifications:
Super Popcorn and Super '8' Popcorn share many of the same specifications.
They only differ in the main processor.
Amlogic S905D (Super Popcorn) 
1.5GHz Quad-Core Cortex-A53 CPU
Mali 450 MP3 Graphics Processor Unit
Amlogic S912 (Super '8' Popcorn)
1.5GHz + 1.0GHz Octa-Core Cortext-A53 CPU
Mali T820 MP3 Graphics Processor Unit
Other Features:
1GB DDR4
32GB eMMC Memory Storage
2x USB (1xUSB-A Host and 1x USB 2.0 OTG Type-C)
WiFi b/g/n with Bluetooth 4.2
Up to 62 GPIO
HDMI 2.0b Video Output
Digital Video Port (DVP) Camera Input
Battery Charging and Power
Supports RGB LCD, 1-Wire, UART, I2C, SPI, PWM Output and ADC
Digital Audio Output and Input
Analog Stereo Audio
The Original Popcorn Computer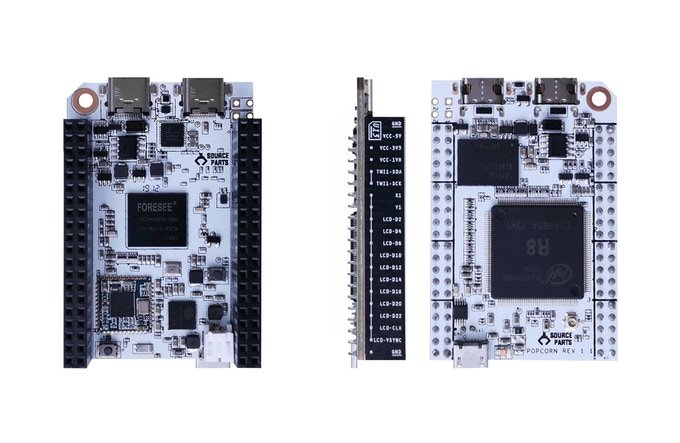 In addition to Super Popcorn, we created a C.H.I.P derivative named Original Popcorn Computer. Original Popcorn is pin-to-pin compatible and 100% software compatible with C.H.I.P.  With USB-C Technology, you will have all the power to do what you want to do while keeping the lights on. It has built-in eMMC memory that is reliable, fast and tested to work which means you don't have to go searching for the right SD card.  It has a built-in USB Serial adapter so you can quickly debug without having to grab the right adapter and connect wires.  If you already own a PocketC.H.I.P, you can give it an upgrade with Original Popcorn.
Detailed Specifications:
Allwinner R8/A13 1GHz CPU
512MB DDR3 RAM
32GB eMMC Memory Storage
2x USB-C Connectors (1x USB 2.0 and 1x USB OTG)
WiFi b/g/n with Bluetooth 4.0
Up to 45 GPIO
Composite Video Output
Battery Charging and Power
Built-in USB Serial Adapter
Analog Audio over USB-C Connector
Supports RGB LCD, 1-Wire, UART, I2C, SPI and PWM Output
Stovetop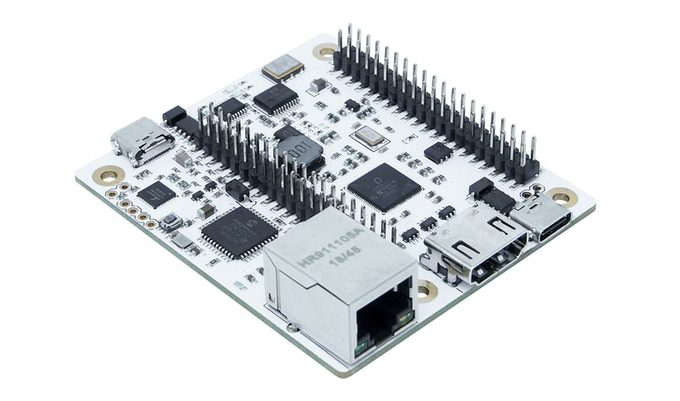 Original Popcorn also has a companion board. Meet Stovetop!  It takes its namesake from the idea that you can cook  your Popcorn ideas on the Stovetop.  It provides HDMI Video output with Audio, 100Mbit Ethernet, USB-C Power Input and a USB-C Serial Debug connector. It is essential for anyone who is more familiar developing with a graphical environment compared to a command-line based environment.
Further information
The $49 Original Popcorn, $69 Super Popcorn, $89 Super 8 Popcorn, and $39 Stovetop add-on for the Original are available on Kickstarter through June 27, with shipments expected in November. More information may be found on Source Parts' Popcorn Kickstarter page.