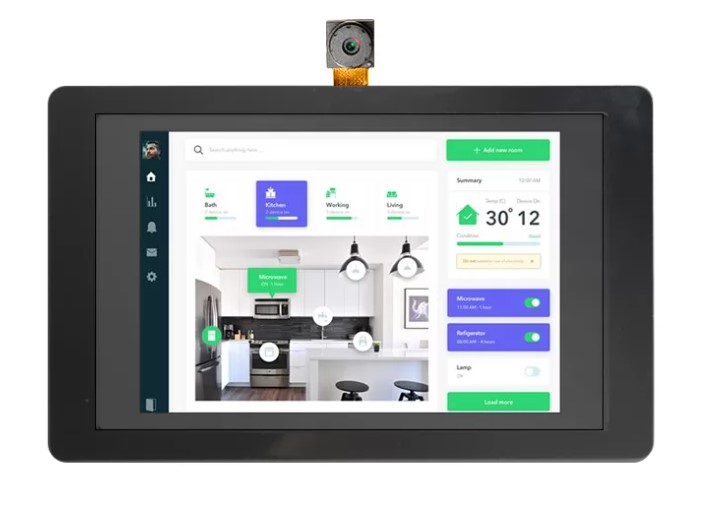 Powerful ESP32-S3 Terminal SPI 3.5″Inch TFT Touch Display for $39.90
With a strong ESP32-S3 chip, 2.4GHz Wi-Fi compatibility, and Bluetooth 5 (LE), this handheld terminal is built on the powerful ESP32 controller which offers enhanced computing and processing capabilities for IoT terminal applications. The ESP32-S3-N16RB module can lead to a variety of interfaces due to its scalability. It incorporates a MEMS microphone, camera interface, and buzzer function in addition to Crowtail's digital port, analog port, UART, and IIC interface.
It has made it simple to recognize faces, objects, and scenes with the 2M pixel camera, and it allows for greater creativity in advanced applications like speech recognition and voice control. The 3.5-inch screen, which uses an SPI serial display with 320 x 480 resolution, is the finest option for a handheld or pocket terminal. The screen's frame rate can reach 20FPS, which is adequate for the majority of application settings.
Video
Software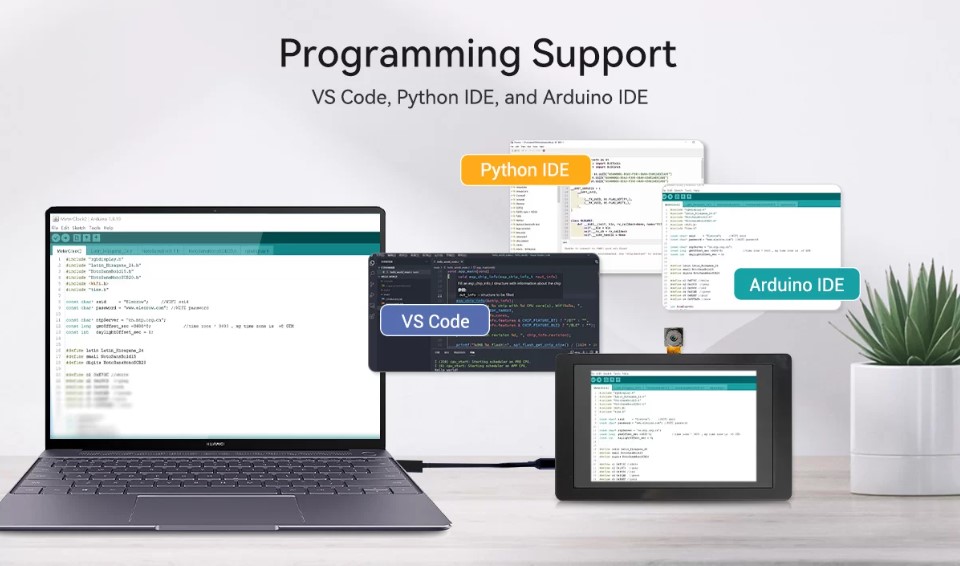 It is compatible with Python, MicroPython, and Arduino and facilitates the creation of ESP-IDF and Arduino IDE. Additionally, it supports LVGL, the most widely used free and open-source embedded graphics library for building stunning user interfaces for any MCU, MPU, and display type.
Specifications
Core Processor – ESP32-S3
Memory – 16MB Flash 8MB PSRAM
Maximum Speed – 240Mhz
Wi-Fi – 802.11 a/b/g/n 1×1,2.4 GHz band supports 20 and 40 MHz bandwidth, Supports Station, SoftAP, and SoftAP + Station mixed modes.
Bluetooth – BLE 5.0
LCD Screen
-Resolution – 320 x 480
-Display Size – 3.5 inch
-Touch – Capacitive Touch
-Interface – SPI Interface
Camera- OV2640, 2M Pixel
Microphone- MEMS Microphone
SD Card – Onboard SD Card Slot1x I2C
I/O Interface 1x USB C, 1x UART, 2x Analog, 2x Digital
Others:
– REST Button
-BOOT Button
Power- USB DC 5 V, lithium battery 3.7 V
-Average current 83 mA
Operating Temperature : -10°C ~ 65°C
Dimension Size – 106 x 66mm x 13mm
Pinout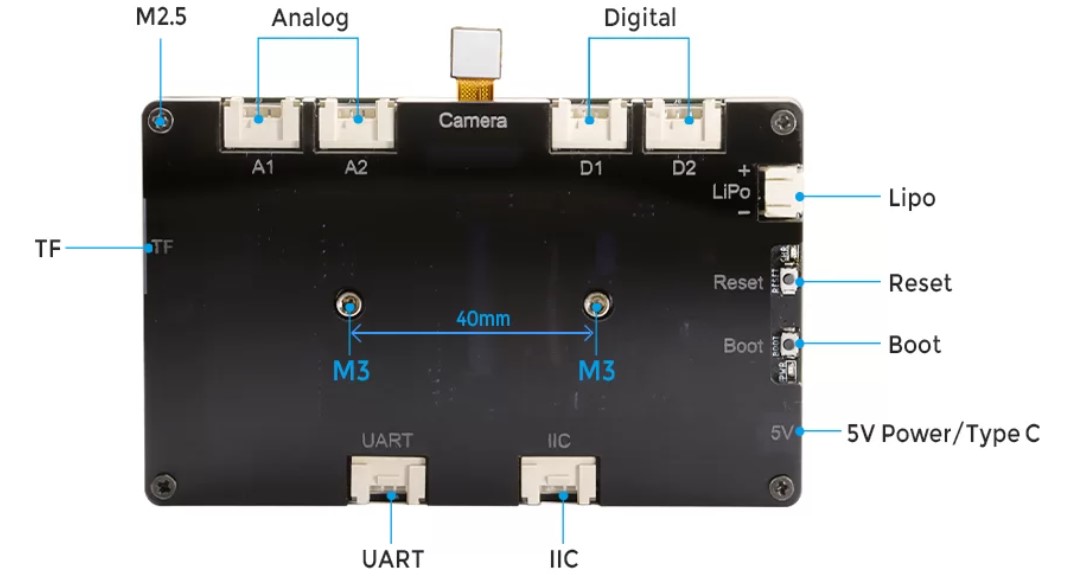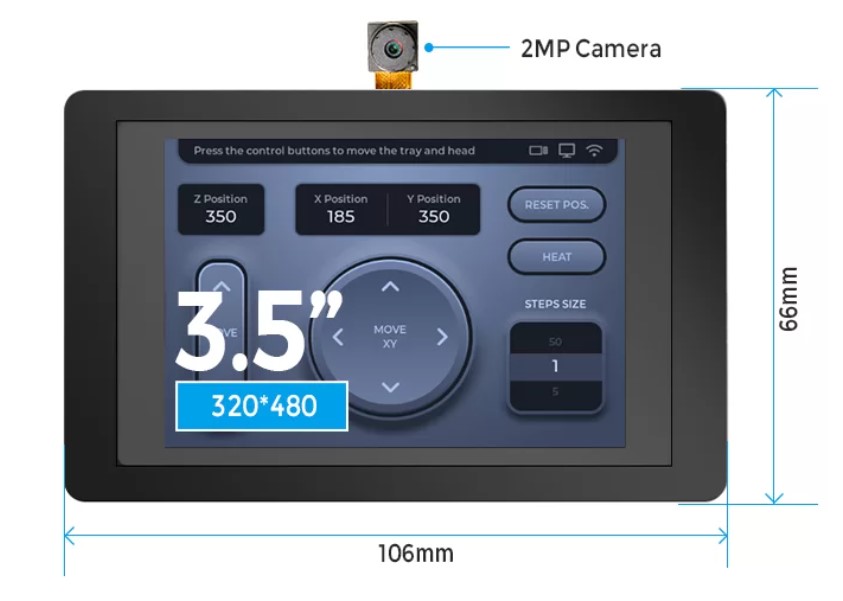 The entire terminal is encircled by a flawless acrylic shell, which enhances the beauty of the entire product. It can be mounted to the wall or a PLC rail. The wiki page gives detailed information.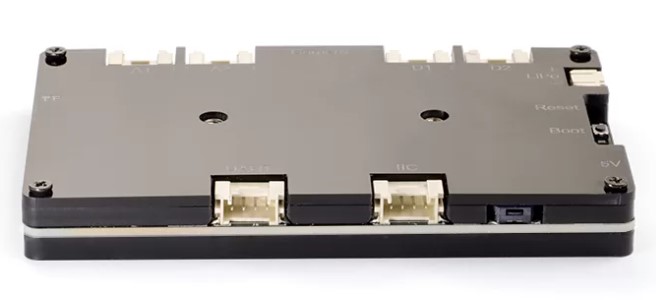 Applications
It can be paired with 150+ different types of Crowtail modules to finish more engaging projects. It is appropriate for a variety of situations, including industrial IoT control terminals, smart agriculture terminals, individualized smart home monitoring terminals, and individualized DIY projects. It can do face recognition and video surveillance as the central control screen of a smart home, enabling users to monitor household activities.
Purchase Information
ESP32 S3 Terminal can be brought for $39.90 from the Elecrow website.
Join 97,426 other subscribers

Archives