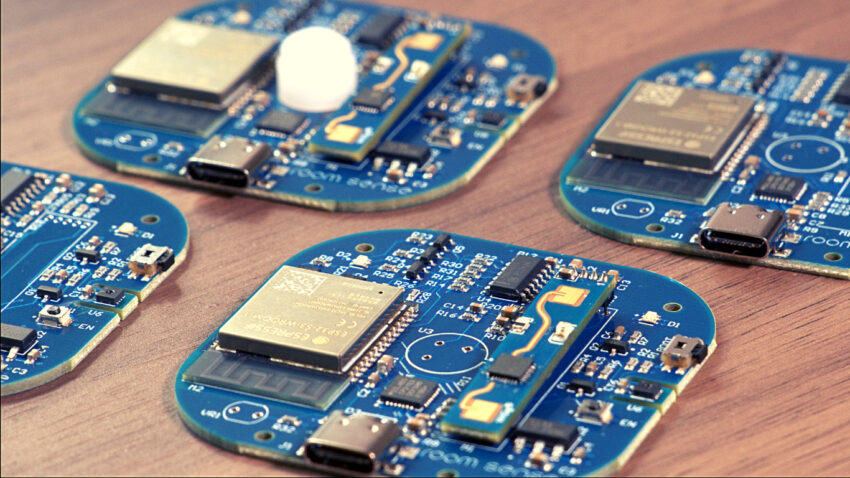 RoomSense IQ is a smart sensor that can detect human activity using millimeter-wave Radar
RoomSense IQ is a smart sensor that can detect motion, temperature, humidity, and light levels. It is designed to be placed in any room in your home, and it can help you keep track of the temperature, humidity, and light levels in each room. It can also help you monitor the activity in your home by detecting motion.
The hardware platform uses millimeter-wave radar technology and PIR sensors to detect and measure the movement of individuals in a room. RoomSense IQ features a temperature and humidity sensor for monitoring indoor climate. It also has an ambient light sensor for the control of lights. All this information can be accessed in real time via the Home Assistant dashboard.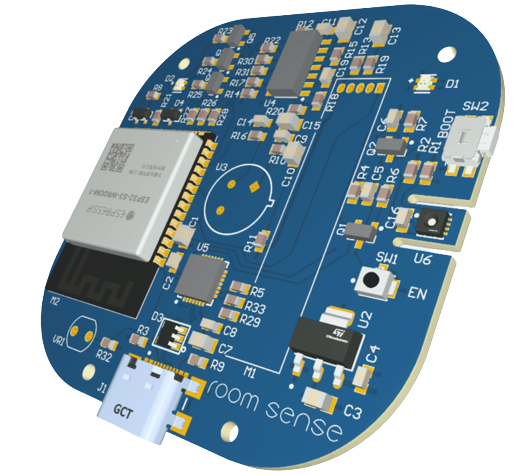 Inside the RoomSense IQ is the Espressif ESP32S3 microcontroller with Wi-Fi wireless connectivity. The board includes a USB Type C port for power and serial communication, allowing customers to connect the sensor to a computer for local controls.
RoomSense IQ also has a number of customizable settings. You can set it to alert you when certain conditions are met, such as when the temperature in a room gets too high or too low. You can also set it to turn on lights or other devices when motion is detected in a certain room.
The onboard PIR sensor is also used to reduce false alarms as it is designed to filter out non-human activities. This allows the hardware device to differentiate between human and non-human activity inside the room and only trigger when necessary.
RoomSense IQ is designed to be user-friendly and easy to set up. You simply use the Home Assistant platform through the MQTT protocol. The system provides an open-source dashboard to view real-time data in eight distance bins, including macro and micro energy levels. The app provides step-by-step instructions on its GitHub repository.
In conclusion, if you're looking for a smart sensor that can help you keep track of the activity and environment in your home, then RoomSense IQ is definitely worth considering. Its customizable settings make it a versatile and valuable addition to any smart home setup.
Join 97,426 other subscribers

Archives