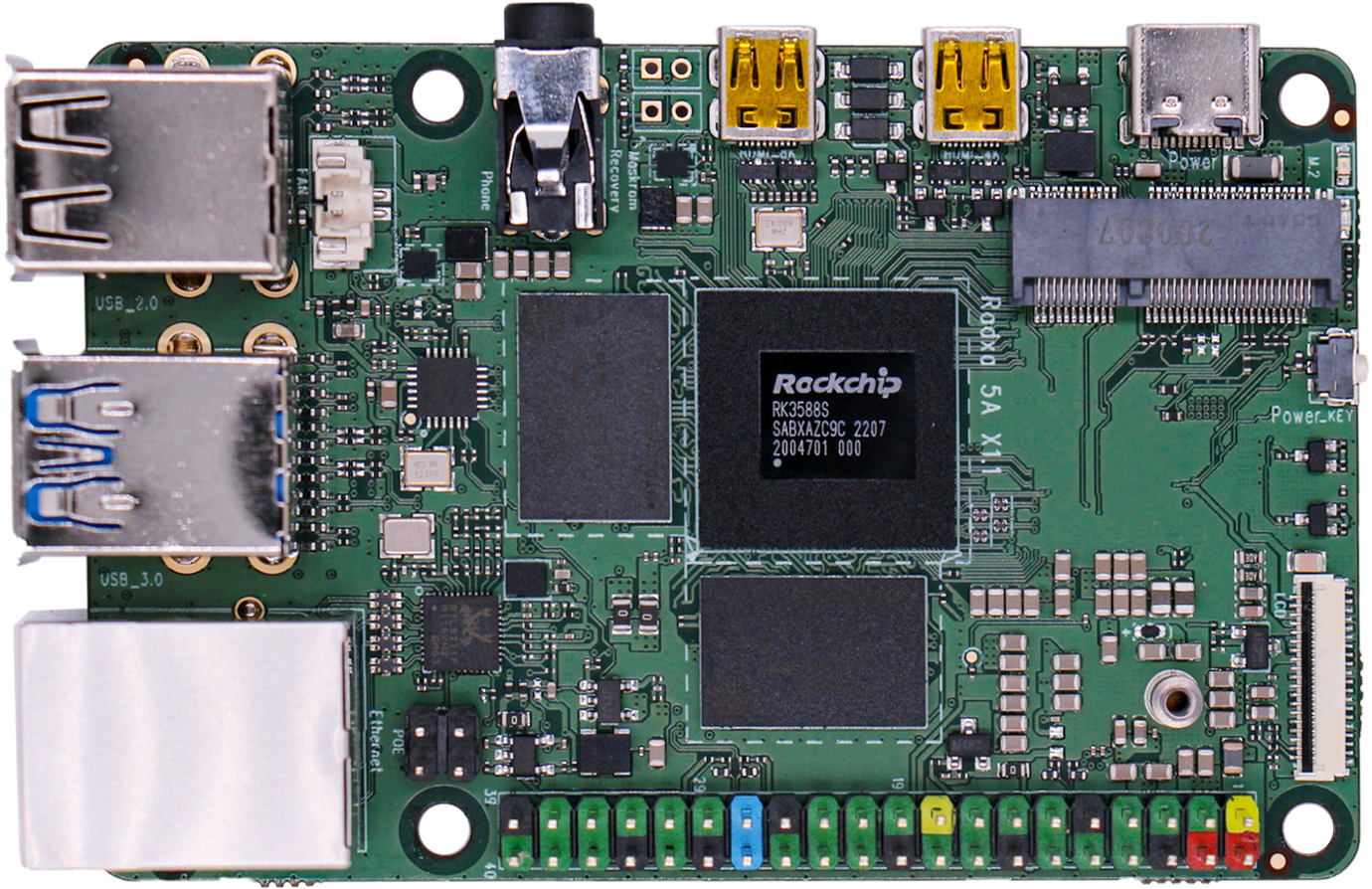 Radxa's Rock 5A, Rivals the Raspberry Pi 4
Radxa has unveiled the Rock 5A, a Raspberry Pi alternative that looks very similar to the Raspberry Pi 4, but with the added benefit of 8K video support and up to 16GB RAM. The new Rock 5A is not so different from the Raspberry Pi 4 Model B. It is roughly the same size as a Raspberry Pi 4 Model B, but with higher performance.
The Rock 5A is an attractive option compared to the Raspberry Pi due to its price and performance. For only $99, you can pre-order the 4GB model, which has enough RAM for most single-board computer users. Retro gamers will likely pick this model as it has enough RAM to emulate classic games, including some from the PlayStation 2 era, which is now considered retro.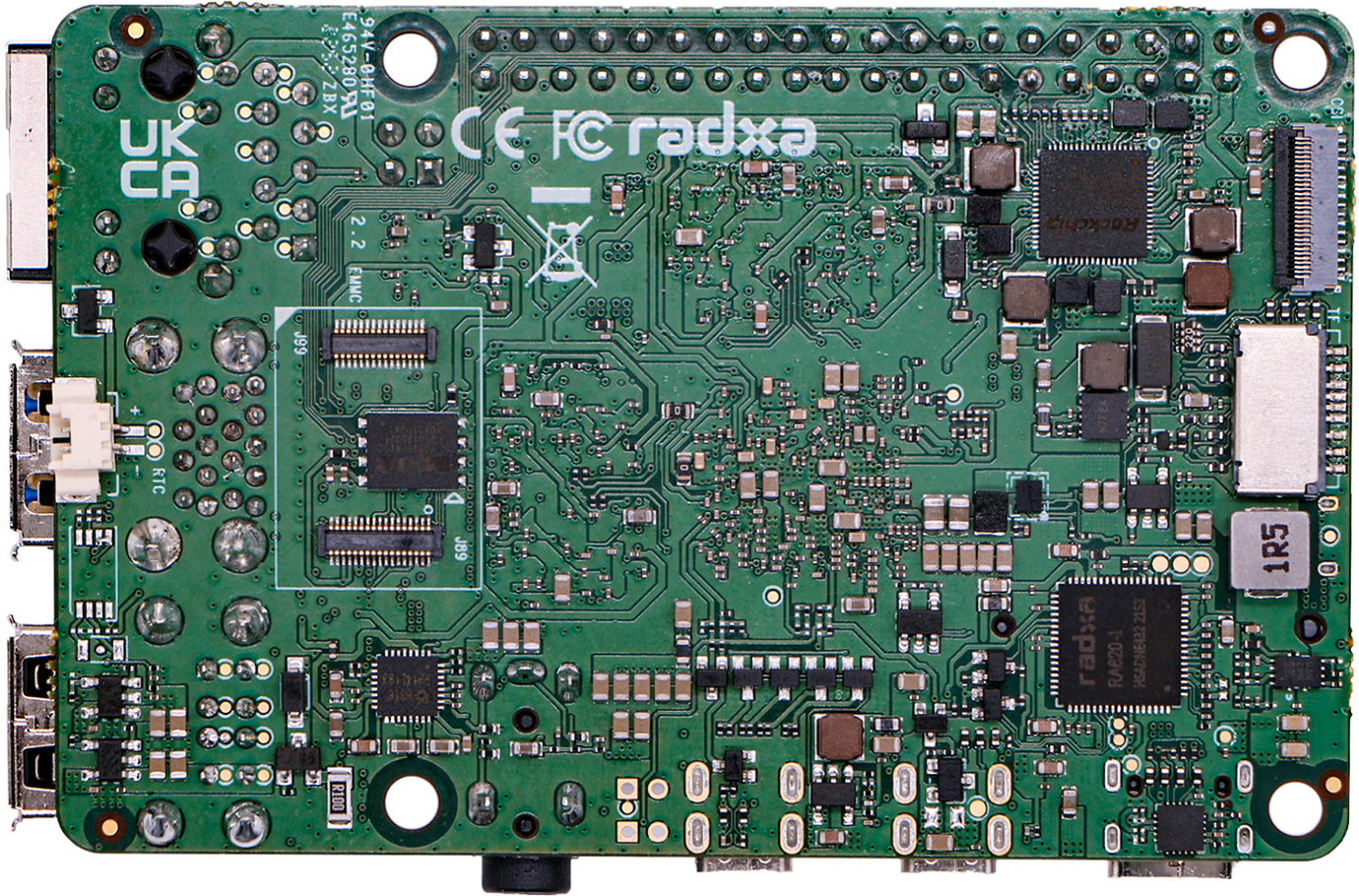 The Rockchip RK3588S system-on-chip (SoC) is the foundation of the new board, featuring four Arm Cortex-A76 cores running at 2.2-2.4GHz and four lower-power Cortex-A55 cores running at 1.8GHz. Additionally, it has an ARm Mali G610 MC4 graphics processor with OpenGL ES 3.2, OpenCL 2.2, and Vulkan 1.2 support, a neural processing unit (NPU) accelerator with a claimed to compute performance of 6 trillion operations per second (TOPS) at INT4 precision, and a selection of 4GB, 8GB, or 16GB of LPDDR4x memory modules.
The Rock 5A features two micro-HDMI video outputs. One of the outputs supports 8k60 and the other 4k60 output, as well as a four-lane MIPI Display Serial Interface (DSI) connector, all of which can be used simultaneously. It also enables hardware video decoding of H.265/H.264/AV1/AVS2 at up to 8k60, a single physical MIPI Camera Serial Interface (CSI) that can function as one four-lane or two two-lane ports, an eMMC connector, and an M.2 E-key slot for high-speed storage, a microSD slot, two USB 2.0 ports, two USB 3.0 ports (one of which can act as a USB On-The-Go (OTG) port), and a gigabit Ethernet port.
No wireless networking is available on the board however, it can be added with a USB dongle or an M.2 card. It does offer a real-time clock with optional battery backup, a user-controllable status LED, a fan connector with pulse-width modulated (PWM) speed control, and a 40-pin general-purpose input/output (GPIO) header with a range of signals including one CAN bus, up to three SPI and six I2C buses, two SPDIF and one PCM/I2S signals, up to five UARTs of which two have hardware flow control, seven PWM pins, one analog input, and two each of 5V and 3.3V power pins.
Radxa has announced that the board will be available for purchase at the end of Q1 2023, with the 4GB model priced at $99, the 8GB model at $119, and the 16GB model at $159. However, through a partnership with ALLNET China, pre-order codes can be purchased for $5, which will provide a $30 discount, reducing the prices to $74, $94, and $134 respectively. For more information, visit the Radxa forum page.
Join 97,426 other subscribers

Archives