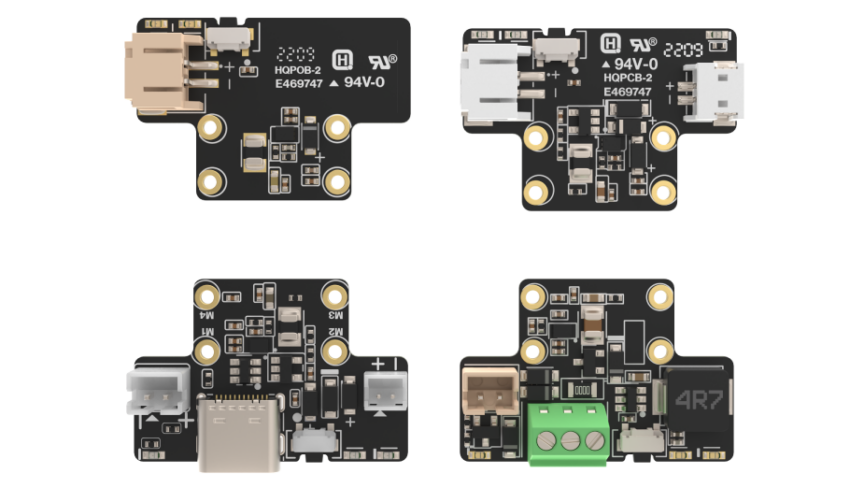 RAKWireless Introduces new Power and Sensor Modules
As part of its resolve to add new modules to its WisBlock IoT modular system twice or thrice every year, RAKWireless has again introduced some amazing new WisBlck modules and accessories, including three baseboards and four power modules that support various power sources from solar panels to PoE, two IP65-rated enclosures and new Wisblock sensor modules.
"As the whole WisBlock is based on the modular concept, we wanted to extend this to the power supply. Often, we get questions about different power supply options that are not available on our current WisBlock Base Boards. As space is tight, we cannot just add all options, so we separate the power supply from the Base Boards by creating the Power Modules. This gives you the flexibility to choose the power supply option that fits best for your requirements,"
says RAKWireless as it explains the reasons behind the new initiative.
Power Modules and BaseBoards
The Four new Power Modules all have some common features: flexible building block design that enables modular function realization and expansion, low battery power supply, and uniform modular size of 20 by 30 mm.
RAKWireless also released three new Baseboards to match these power modules. They are similar to their existing ones but with the new power slot
$7.50 RAK19009 – the smallest with only 2 sensor slots, measures 47 by 30 mm, and supports multiple types of low-power MCUs.
$8.90 RAK19010 measuring 30 by 60 mm is a standard baseboard with 4x sensor slots and 1x I/O slot
$10.00 RAK19011 measuring 60 by 67 mm is similar to the company's Dual IO baseboard but with  6x sensor slots and 2x I/O slots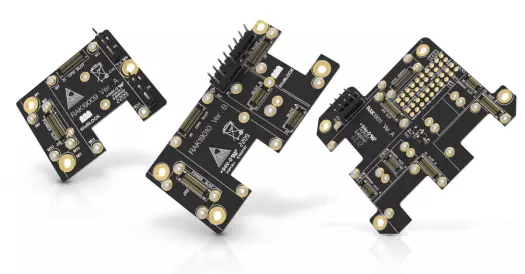 IP65-Rated Enclosures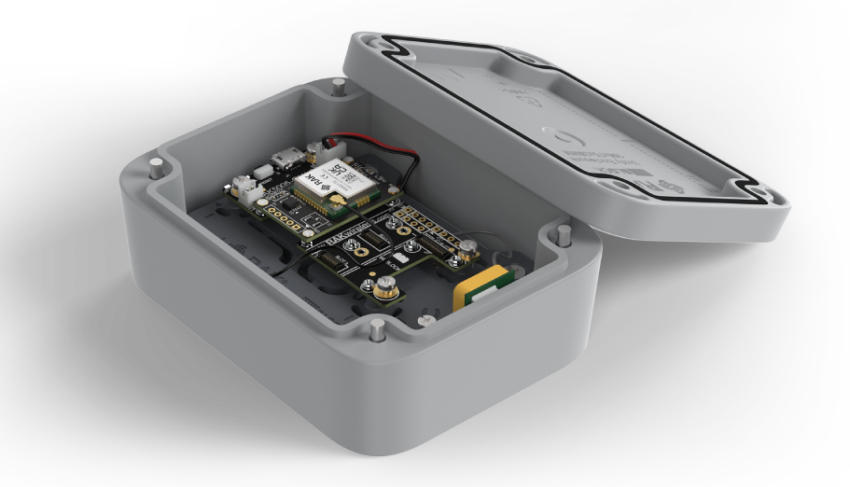 To provide proper protection against foreign bodies such as rain, dust, or fire, RAKWireless also launched two IP65-rated waterproof and fire-retardant enclosures that support WisBlock prototypes and are highly adaptable to any application with spacious internals and universal mounting options.
$29 RAKBox-UO100x75x38 "Unify" Plastic Enclosure suitable for the RAK5005-O and RAK19003 baseboards. It has matching mounting plates with wall and pole mount accessories.
$39 RAKBox-UO150x100x45 Enclosure with plenty of space for bigger boards like the RAK19001. It also has wall and pole mounting accessories. Sensor Boards
RAK12047 – an indoor air quality sensor based on the Sensirion SGP40 sensor.
A digital gas sensors designed for easy integration into air purifiers or demand-controlled ventilation systems.
Measurement Range: 0 to 1000 ppm
Supply current under operation: Below 3mA
Dimension: 10 mm x 10 mm
Sells for $10.50
RAK12033 – a 6-axis accelerometer module based on TDK InvenSense IIM-42652. Perfect for projects where movements or rotations need to be detected like location trackers or drones. It is also great for battery-powered applications because of its low power consumption.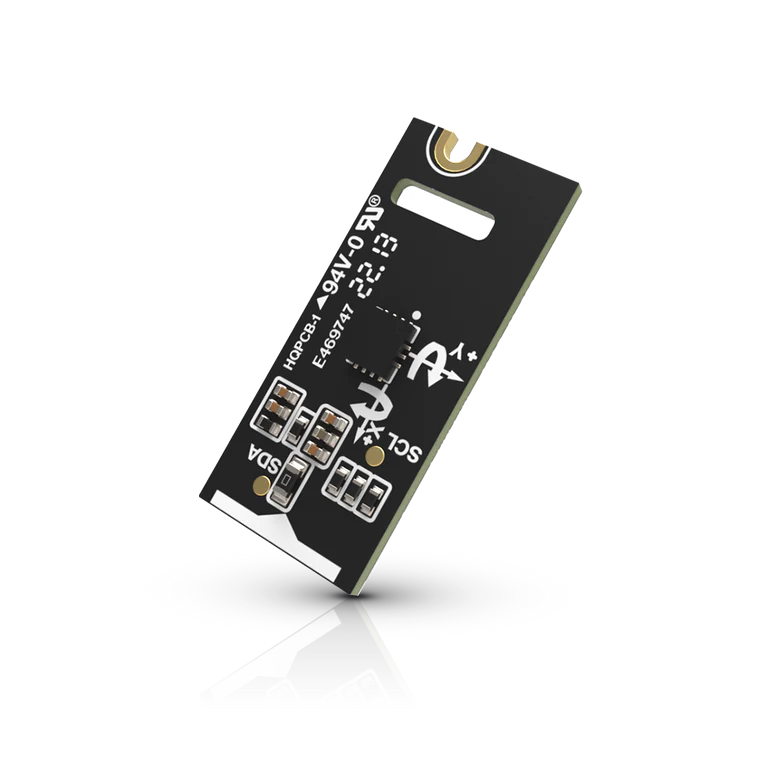 3-axis gyroscopes with a programmable full-scale range of ±15.625, ±31.25, ±62.5, ±125, ±250, ±500, ±1000, ±2000 degrees per second
3-axis accelerometer with a programmable full-scale range of ±2g, ±4g, ±8g, ±16g
20000 g shock tolerant
Power supply: 3.3V
Operating temperature: -40 to 105°C
Dimension: 10 mm x 23 mm
Sells for $9.90
RAK12034 – It is a 9-axis accelerometer module based on Bosch BMX160.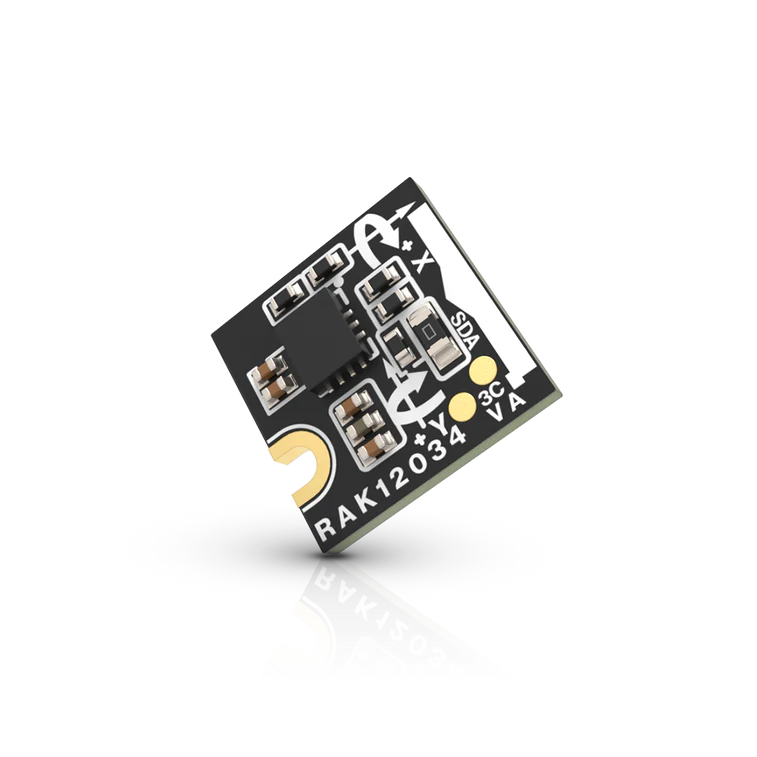 Very low power consumption
Selectable acceleration range ±2 to ±16g
Gyroscope range 125°/s to 2000°/s
Power supply: 3.3V
Operating temperature: -40 to 105°C
Dimension: 10 x 10 mm
Sells for $12.50
RAK16002 – Coulomb sensor based on Analog Devices LTC2941.
It is designed to measure the state of charge of batteries in battery-supplied handheld PCs and portable product applications via coulomb count which is more accurate than the battery voltage. Perfect for single-cell Li-Ion batteries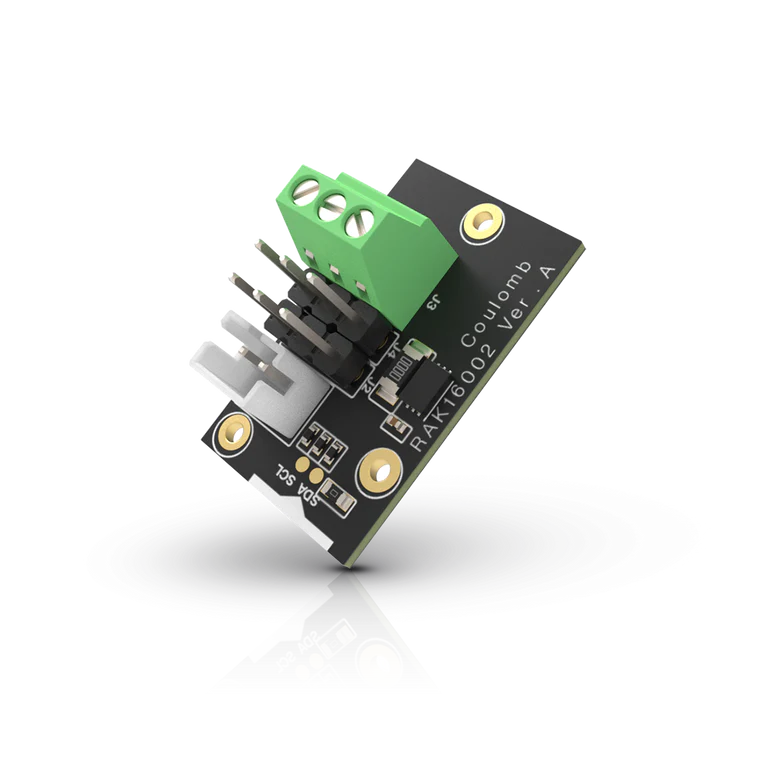 Indicates accumulated battery charge and discharge
1% charge accuracy
A sense current range
2.7V to 5.5V operating range
Less than 100μA quiescent current
Operating temperature: -40 to 85°C
Sells for $6.90
Further details are available in the company's store.
Join 97,426 other subscribers

Archives