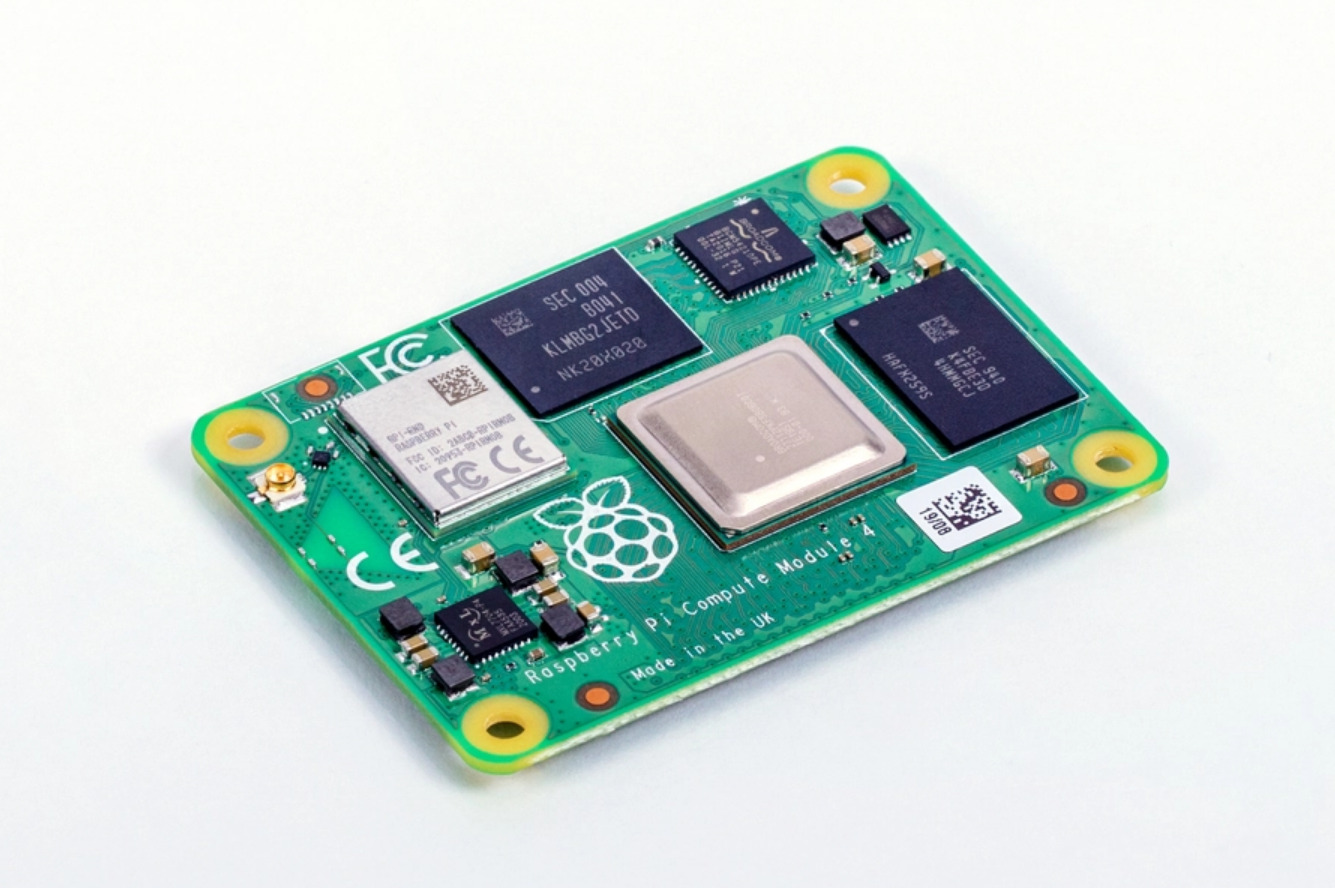 Raspberry Pi Compute Module 4 Goes up For Sale Starting From $25
The Raspberry Pi Foundation has launched the Raspberry Pi Compute Module 4 (CM4)  starting at $25 price and offers up to 8GB RAM, Broadcom BCM2711 SoC with 4x 1.5GHz Cortex-A72 cores found on the RPi 4. The Compute Module 4 is built on the same 64-bit quad-core BCM2711 application processor as Raspberry Pi 4. However, the Compute Module 4 "delivers a step-change in performance over its predecessors: faster CPU cores, better multimedia, more interfacing capabilities, and, for the first time, a choice of RAM densities and a wireless connectivity option." The Compute Module 4 also features LPDDR4-3200 RAM, but it's the first with a GbE controller and the first with optional wireless. You can get 802.11b/g/n/ac and Bluetooth 5.0 BLE plus an optional external antenna for $5.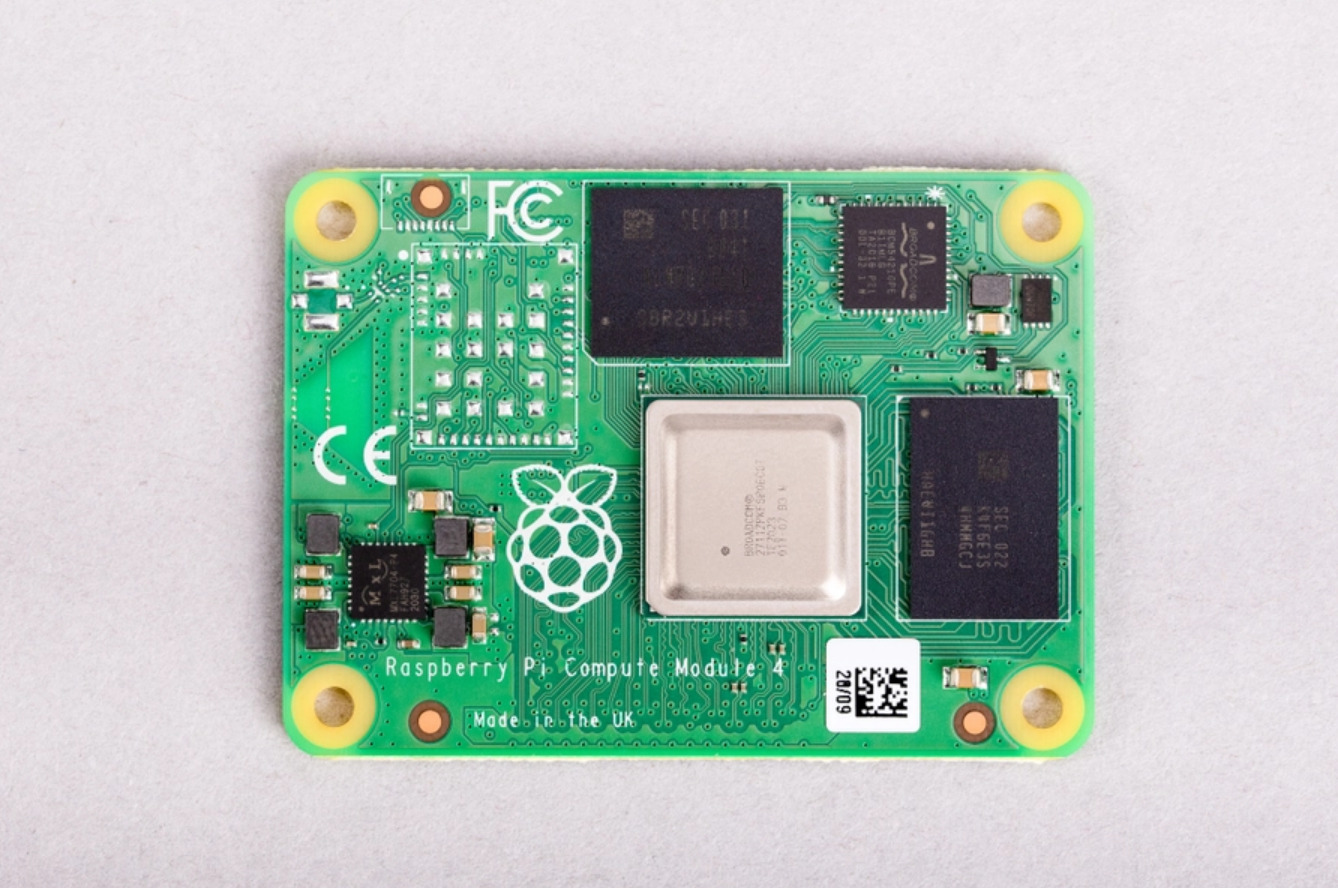 The Compute Module 4 features a brand new form factor and a compatibility break with earlier Compute Modules. It substitutes the SODIMM connector of the CM3+, CM3, and original Arm11-based CM1 to dual, high-density, 100-pin perpendicular connectors — one for power and low-speed interfaces found on the CM3/CM3+ and one for high-speed interfaces like PCIe. This significantly reduces the overall footprint of the module to a smaller 55 x 40 x 4.7mm footprint on its carrier board, enabling you to achieve smaller form factors for your products. Raspberry Pi Foundation is launching the CM4 in 32 variants, with four RAM options, four Flash options, and optional wireless connectivity. Prices range from $25 (for the 1GB RAM, Lite, no wireless variant) to $90 (for the 8GB RAM, 32GB Flash, wireless variant). Also, the four variants with 1GB RAM and no wireless keep the same price points ($25, $30, $35, and $40) as their Compute Module 3+ equivalents:
"once again, we've managed to pack a lot more performance into the platform without increasing the price."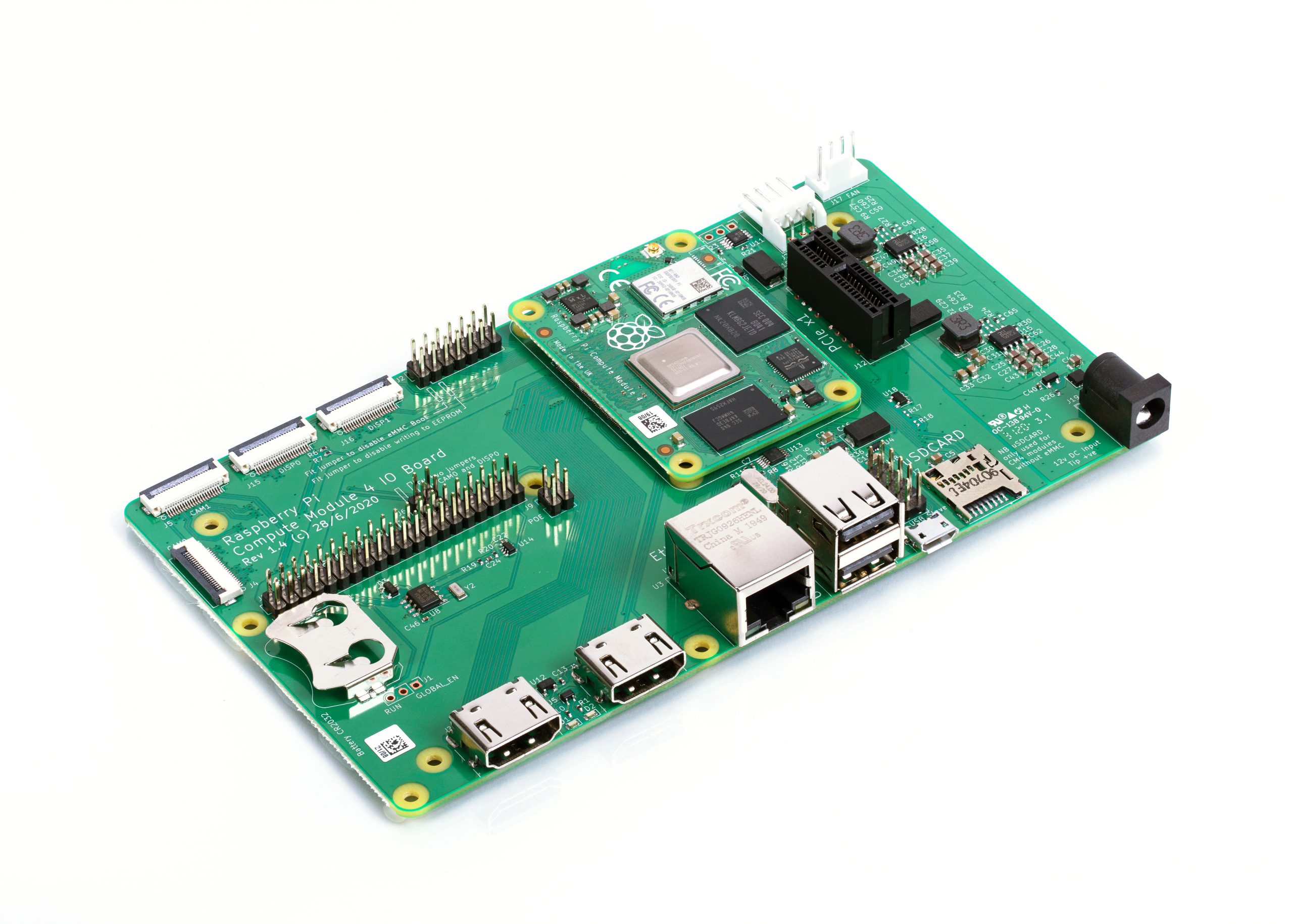 Raspberry Pi Foundation is also launching an updated IO Board to help you get started with the Compute Module 4. Like the IO boards for earlier Compute Module products, this breaks out all the interfaces from the Compute Module to standard connectors, providing a ready-made development platform and a starting point for your own designs. The IO board features two full-size HDMI port, Gigabit Ethernet jack, two USB 2.0 ports, and MicroSD card socket (only for use with Lite, no-eMMC Compute Module 4 variants). It also enables x1 socket PCI Express Gen 2, HAT footprint with 40-pin GPIO connector and PoE header, 12V input via barrel jack (supports up to 26V if PCIe unused), Camera and display FPC connectors, and Real-time clock with battery backup. CAD for the IO board is available in KiCad format.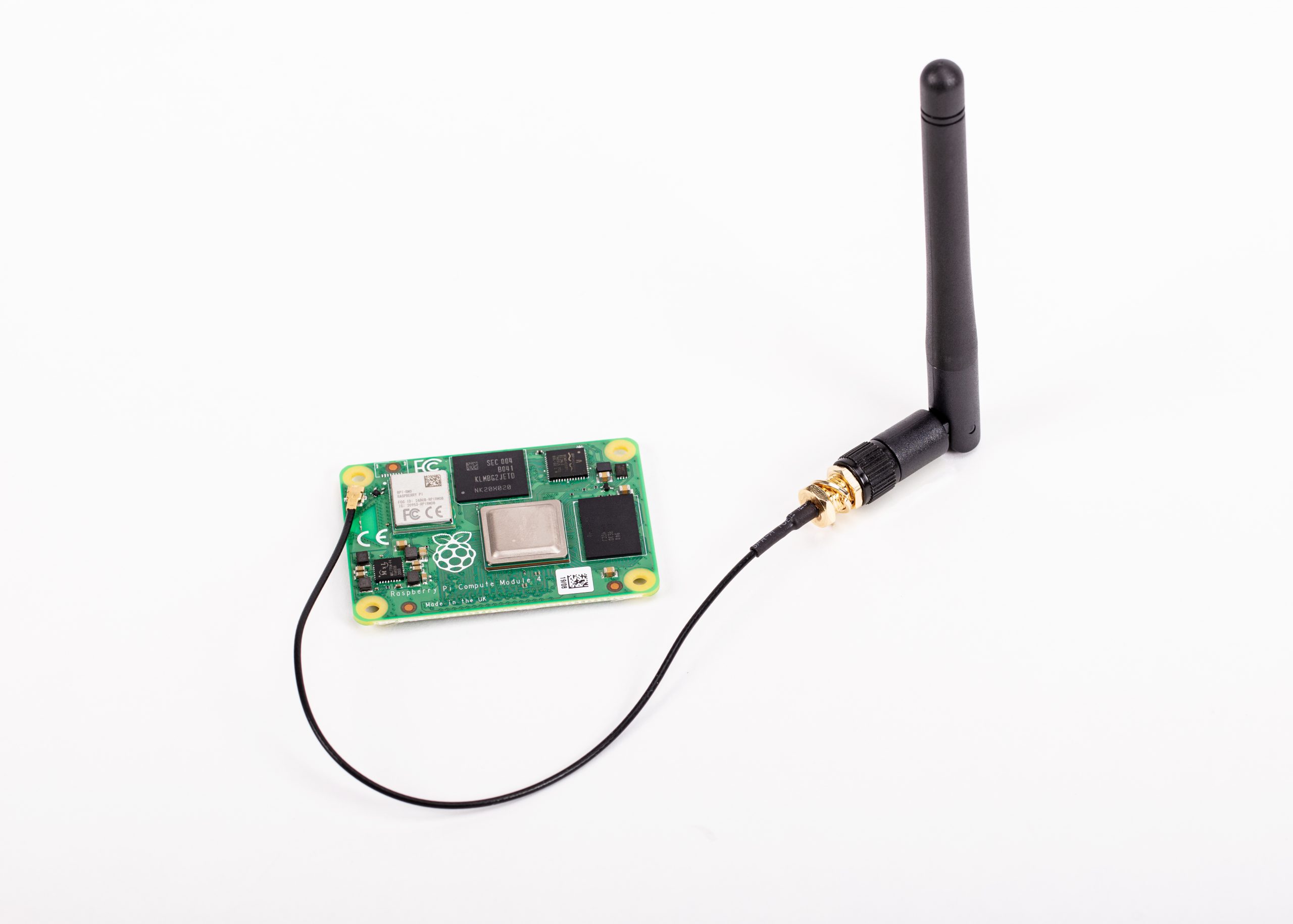 Available also is an optional, $5 Compute Module 4 Antenna Kit for situations where there's a metal case that might block the internal antenna, or where it is not possible to provide the necessary ground plane cut-out under the module. The kit comes with a whip antenna with a bulkhead screw fixture and a U.FL connector. The highlight of the spec list includes:
1.5GHz quad-core 64-bit ARM Cortex-A72 CPU
VideoCore VI graphics, supporting OpenGL ES 3.x
4Kp60 hardware decode of H.265 (HEVC) video
1080p60 hardware decode, and 1080p30 hardware encode of H.264 (AVC) video
Dual HDMI interfaces, at resolutions up to 4K
Single-lane PCI Express 2.0 interface
Dual MIPI DSI display, and dual MIPI CSI-2 camera interfaces
1GB, 2GB, 4GB or 8GB LPDDR4-3200 SDRAM
Optional 8GB, 16GB or 32GB eMMC Flash storage
Optional 2.4GHz and 5GHz IEEE 802.11b/g/n/ac wireless LAN and Bluetooth 5.0
Gigabit Ethernet PHY with IEEE 1588 support
28 GPIO pins, with up to 6 × UART, 6 × I2C and 5 × SPI
The Raspberry Pi Compute Module 4 is available now ranging from $25 to $90. You can also check CanaKit for the SKU. The IO Board costs $35 without a CM4 module. You can find more information on the Raspberry Pi Blog announcement and CM4 product page for shopping and additional documentation.
Join 97,426 other subscribers

Archives