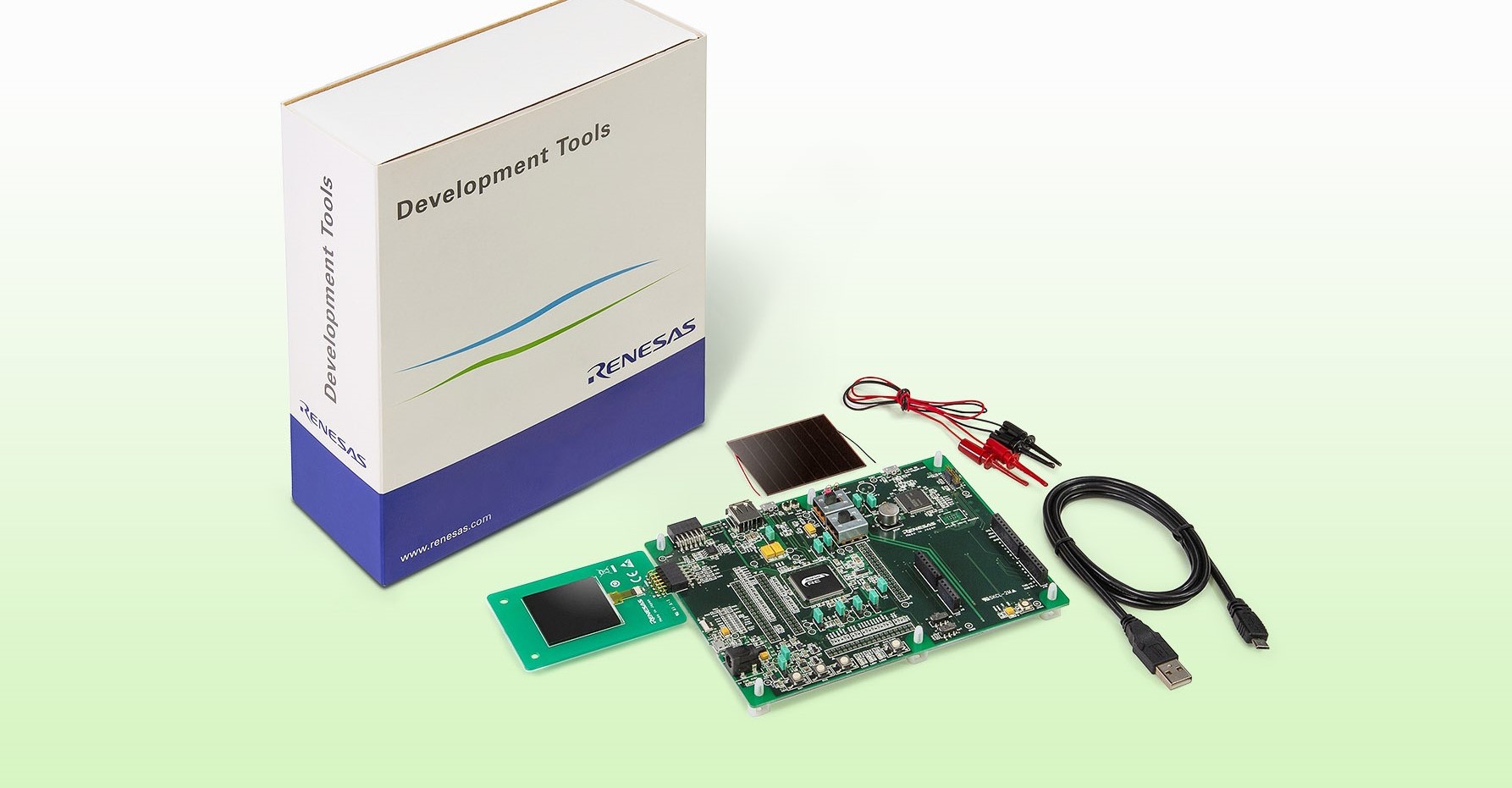 RE Family, The World's Most Energy Efficient MCUs with Arm® Cortex® M Core
When designing a low power system, you want to make the most out of your batteries, while keeping them small and cheap and desirably incorporate energy harvesting for full autonomy, but your desired microcontroller should also perform decently at the lowest energy cost. The new family of microcontrollers from Renesas is here to help you!
The new RE family are the world's most energy efficient MCUs, certified by EEMBC with an incredible score of 705! Based on the Silicon on Thin Buried Oxide (SOTB) process, guarantees both high performance at an extremely current consumption in both active and standby modes. In addition to that, it has a built-in energy harvesting control circuit, enabling you to harness energy from the ambient more easily.
Regarding their base specs:
ARM Cortex-M0+ core at 64MHz (25 to 35uA/MHz operating current, 400 to 500nA on standby, 1.62 to 3.6V operating voltage)
256/1536kB Flash (0.6mA rewriting) and 128/256kB RAM memories
Built-in energy harvesting control circuit
Ultra low power 14-bit ADC (4uA)
Security: trusted secure IP, random number generation, secure updating of flash memory, secure boot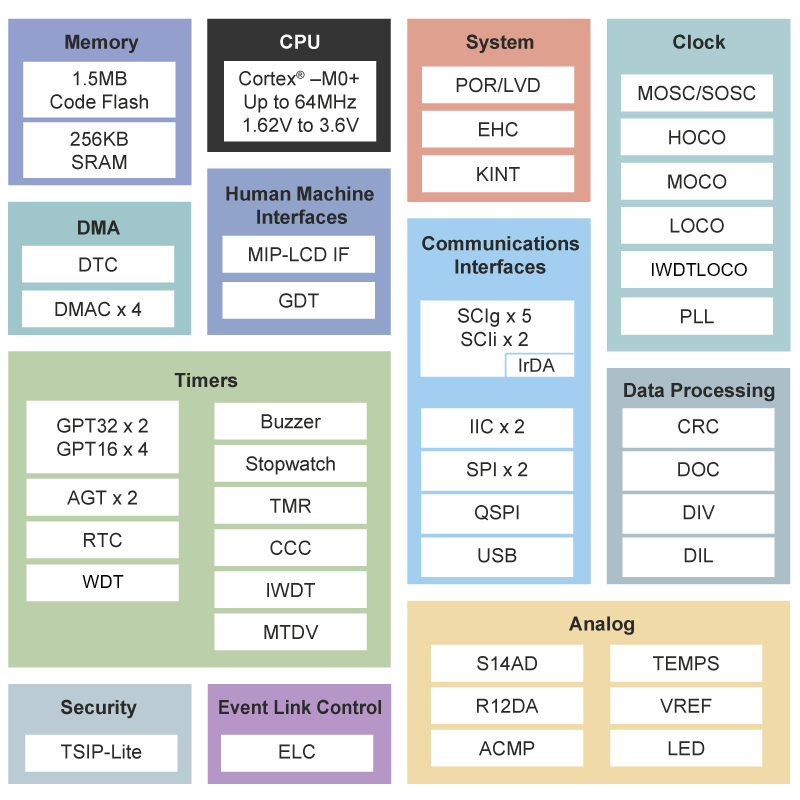 According to the version of microcontroller in the family, you can still get a MIP-LCD parallel interface (does not require power to display received images), 2D graphics engine, an RTC, a motor driver control for clock, or even a 32-bit wakeup timer. Besides these extra features, you also get almost everything you expect from a microcontroller, such as timers of all sorts, PWM, 2xSPI, 2xI2C, and USB interfaces, DMA with 3 channels, among other interesting peripherals.
Due to its set of features, the RE family is the ideal candidate in multiple IoT applications, including hybrid watches, smart homes, medical, smart agriculture, structure monitoring, tracking, among others.
If you are unsure if you should pick up a RE family board, maybe you should consider the vast amount of resources provided by the Renesas company, ranging from the habitual PDF resources to samples of code, everything to get you started developing is here. As of price, you have to pay around $344 for a RE01 evaluation kit to get your hand on an evaluation kit, coming with a MIP display, a solar panel and other accessories. If you decide to wait a little longer, there are new members going to be added beyond 2020 to the RE family.
What do you think of the new Renesas RE roster, is it worth your time? We think that with its set of specs and what it promises to deliver you, it certainly has the power to take the electronics world by storm and into your new low power projects!
Renesas RE family link: https://www.renesas.com/eu/en/products/microcontrollers-microprocessors/re.html
Join 97,426 other subscribers

Archives