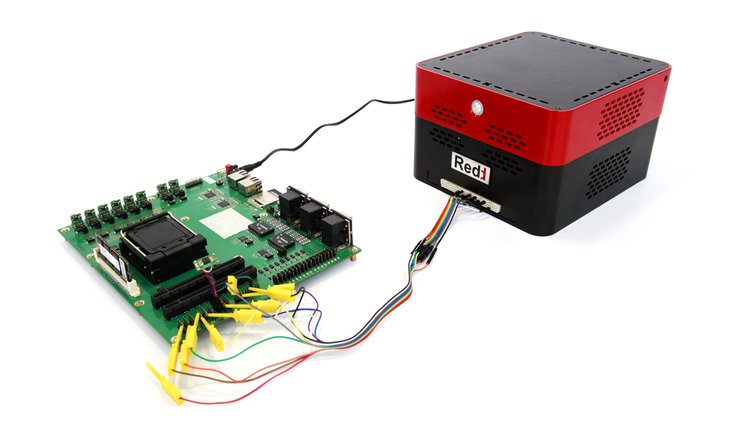 Redd – Remote Embedded Development Device
Redd is a remote development device targeted at embedded projects. Using Redd, you can easily program devices remotely, as if they were sitting right in front of you. Simply connect using OpenVPN tunnel, and start developing.
Redd is equipped with the most common interfaces for embedded device programming:
USB 2.0 x2
Low Current Relay x6
switched SD card
switched SPI flash
I/O controlled FPGA with Voltage Regulator Selection x8 (universal I / O port)
Differential output – LVDS controlled FPGA x4 (clk + 3 data)
USB OTG x2 (2 different technologies)
SPI x2
I2C x2
UART x4
The project is going to be launched soon on www.crowdsupply.com. If you want to get notified when the project launched, you can subscribe to the available form.