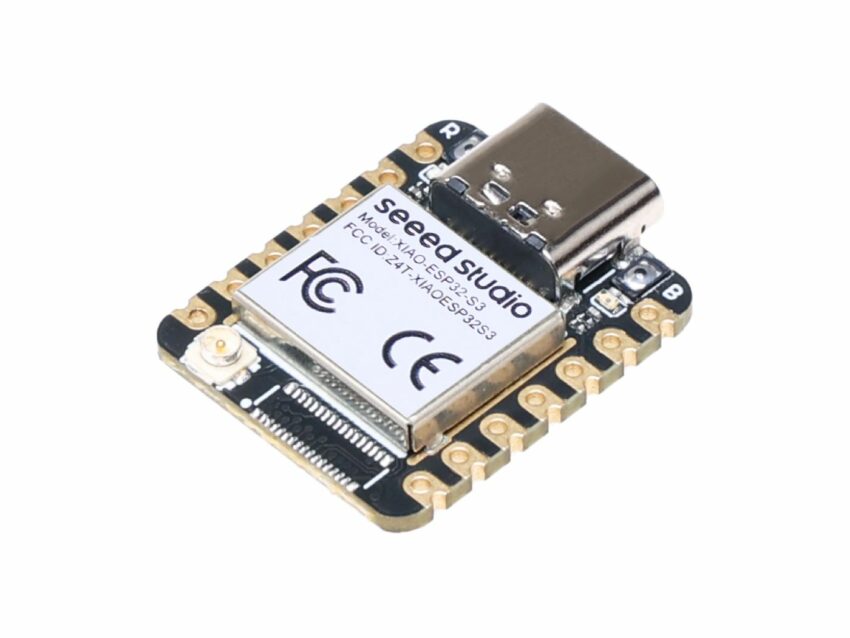 Seeed Studio unveils another XIAO board, but this time with the ESP32S3
We have previously covered many articles on the Seeed Studio XIAO, with the latest on the XIAO ESP32C3 low-power microcontroller board, designed to support Wi-Fi and Bluetooth wireless connectivity. This time, the company has decided to continue its XIAO series with the launch of its XIAO ESP32S3, which also comes with support for IEEE802.11 Wi-Fi leveraging the ESP32S3 32-bit dual-core processor.
As the name suggests, the XIAO ESP32S3 has the popular Espressif ESP32S3 32-bit LX7 dual-core processor clocked up to a frequency of 240MHz, allowing deep sleep mode and low power consumption of 14μA. The microcontroller board is perfectly designed for wearable wireless devices, smart homes, IoT applications, and simple robotic projects.
The ESP32-S3 is a highly advanced microcontroller unit (MCU) with a range of exciting features that help developers optimize their applications. One of the most noteworthy features of this MCU is its support for vector instructions, which enable the acceleration of neural network computing and signal processing workloads.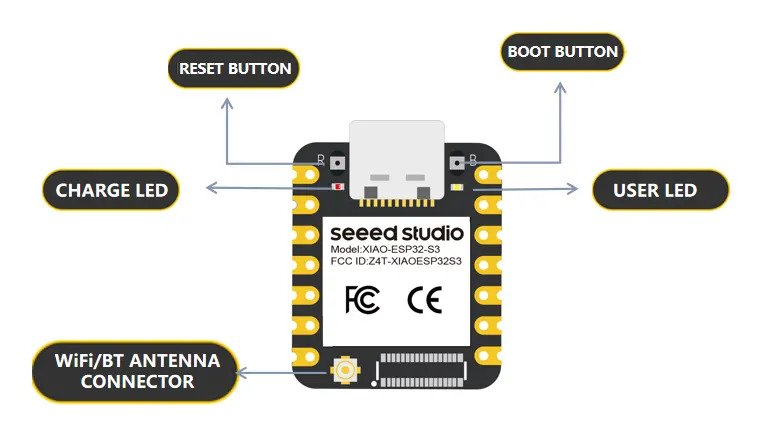 Vector instructions refer to a type of instruction that allows for the parallel execution of a single instruction across multiple data elements. This means that instead of processing one piece of data at a time, multiple pieces can be processed simultaneously, resulting in significant improvements in speed and efficiency.
The ESP32-S3's support for vector instructions is a significant step forward for developers working on complex applications that require high-speed computation. By using the ESP-DSP and ESP-NN libraries, developers can take full advantage of the vector instructions in the MCU, allowing for highly optimized applications that can easily perform complex calculations.
The XIAO ESP32S3 measures just 21 x 17.5mm, so it can easily fit into any project and is ideal for developing and testing IoT applications that require portability and mobility. The board is designed with a breadboard-friendly and surface-mount design, making it suitable for production. The board's compact design allows it to be used in a wide range of applications where space is limited, such as wearable devices, smart home automation systems, and other IoT applications.
Seeed Studio has listed the XIAO ESP32S3 microcontroller board for sale on its official website for $7.49, but it will be available on April 21, 2023.
Join 97,426 other subscribers

Archives