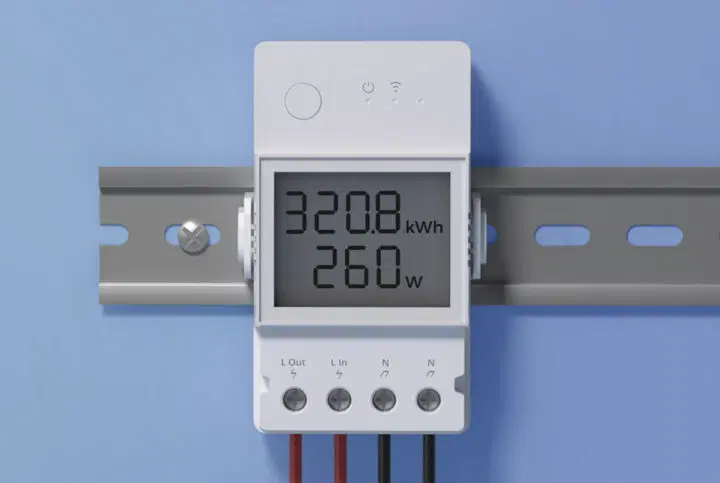 SONOFF POW Elite enables Smart Power Consumption
The SONOFF POW Elite is a smart meter switch that tracks the real-time power consumption of an appliance. This smart monitoring device aims to serve household appliances. It can withstand a maximum load of 20A to monitor the power consumption in an entire room. Driven with the new dual-core ESP32 chip offering 300 % more RAM and 200% higher clock frequency than the previous single-core ESP8622 chip. This smart power meter switch comes with reliable protection against overloading offering more safety.
Technical Specifications of SONOFF POW Elite
New dual-core ESP32 Xtensa Processor running at 240 MHz.
Supports 2.4GHz 802.11 b/g/n Wi-Fi 4 for fast connectivity.
The power input/output ratings are-
POWR316D model – 100-240V~ 50/60Hz 16A Max
POWR320D model – 100-240V~50/60Hz 20A Max
SONOFF POW Elite has 98 x 54 x 31mm with mountable DIN Rail.
The casing material used here is UL94v-0 standard tested PC VO
For more technical details see the user manual.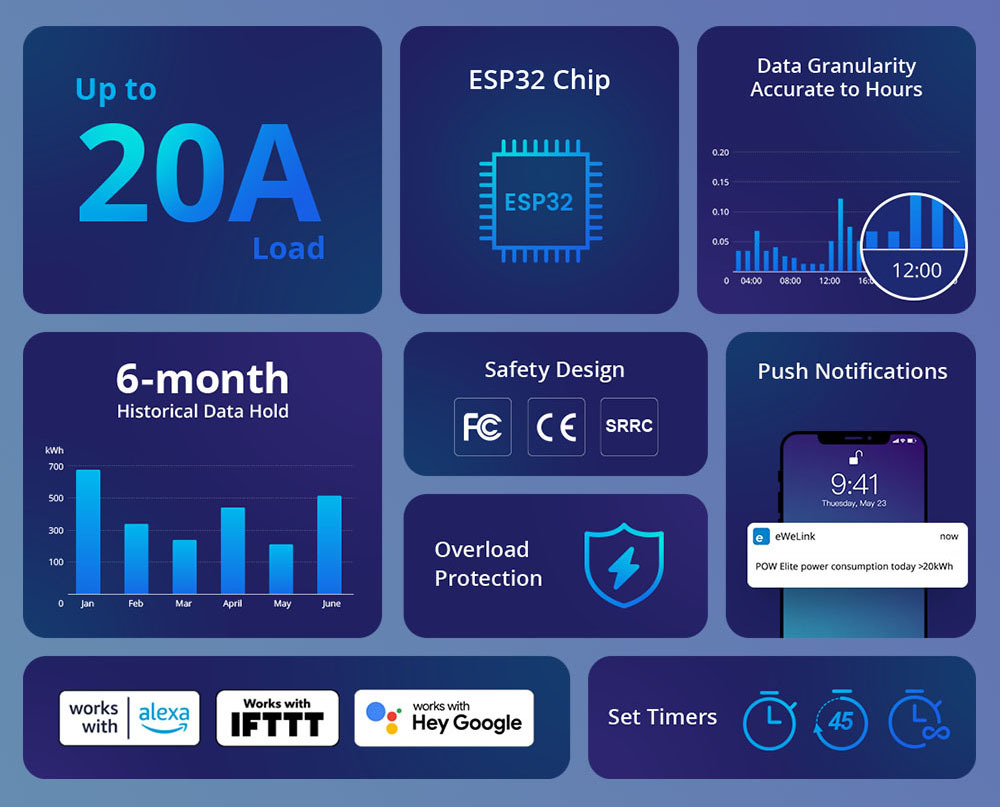 Safety Protections by SONOFF POW Elite
Along with high-power appliance measuring capability, SNOW POW Elite comes with CE, FCC and SRRC certifications. The ability to prevent fire outbreaks makes this smart switch the highest flame retardant with a great safety grade. This device has been rigorously tested to meet the UL94v-0 safety standards.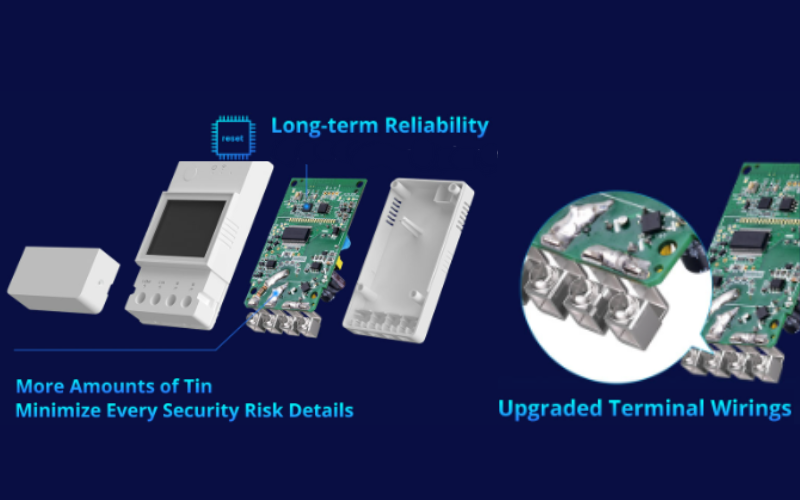 The built-in reset chip assures the device's long-term reliability along with 0.87mm thicker and 2.5g heavier terminal wirings. Made with the most stable and dependable cold-rolled steel, the terminal wirings offer safe operation while carrying high currents. The presence of Tin in this smart power meter reduces the chances of safety hazards. The terminals that allow enormous current to flow use Tin in order to reduce overheating and hence ensure long-term reliability.
Smart Power Consumption at Fingertips
A user can access this SONOFF POW Elite smart power meter switch via the eWelink app. This app provides real-time data visualizations with timers to turn appliances on/off, LAN Control, and many more functions. It can also save up to 6 months of power consumption data. A user can view this data in the excel sheet on the linked phone. In order to receive an efficient electricity bill, a user may also establish a goal threshold restricting power use. This app also sends push notifications alerting the user after reaching the set threshold.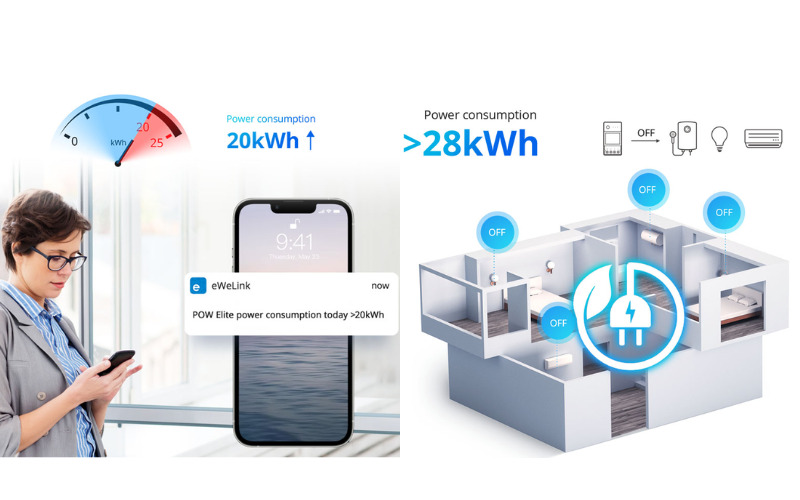 With such smart features, a user can easily save energy and money. The SONOFF POW Elite also gets access to third-party solutions such as Home Assistant, IFTTT, and Alexa Energy dashboard, making it a truly smart device. For more details on this smart power meter visit the official website.
A user can also check the accurate cumulative power consumption with the app. SONOFF POW Elite is a user-friendly gadget with smart features and excellent safety solutions. For pricing and more details about the device, visit the official website.
Join 97,426 other subscribers

Archives