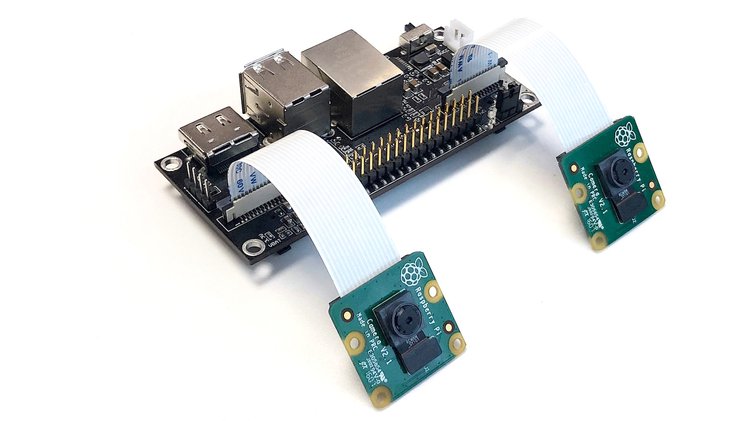 StereoPi – Clever stereoscopic camera with Raspberry Pi
StereoPi is a clever stereoscopic camera with Raspberry Pi inside for computer vision learners, drone and robot builders. It is an Open source hardware and will launch on CrowsSupply soon.
To say briefly
This is a stereoscopic camera based on Raspberry Pi. It can capture stereoscopic image or video, save or livestream it, and process on-the-go for Computer Vision.
Friendly – works with a stock Raspbian, no need to be a Linux guru, all your existing Pi software/hardware projects just work.
Easy to start – lot of ready-to-use tools in Python, C, OpenCV.
Compact and comfortable for all stages of experiments starting from "on the table" tests and up to integration to the drone or robot.
Specifications
Dimensions: 90×40 mm
Supported Pi: CM3, CM3 Lite, CM1
Camera: 2 x CSI 15 lanes cable
GPIO: 40 classic raspberry PI GPIO
USB: 2 x USB type A, 1 USB on a pins
Ethernet: RJ45
Storage: Micro SD (for CM3 Lite)
Monitor: HDMI out
Power: 5V DC
Join 97,426 other subscribers

Archives