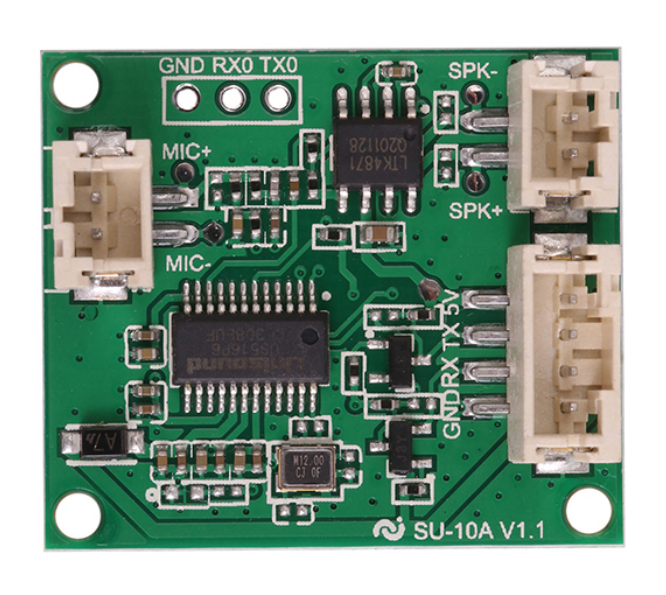 SU-10A is Offline Speech Recognition Module Dedicated to Smart Applications
Nowadays, almost all applications and devices provide speech recognition functionality, this makes the device look smart and user-friendly. Cloud plays an important role in integrating such features in hardware systems. But it increases the cost due to additional wireless components and complexity in the architecture of the device. Hence, an offline speech recognition feature can be the solution to reduce the cost significantly, thus making the system much more affordable for potential customers.
SU-10A module is one such solution for integrating offline speech recognition functionality. It has a very simple architecture with speakers connections for output audio and microphone connections for input audio. It also comes with a UART interface for the communication of audio signals with the host processor. One of the UART ports functions as a serial console and the other one is for connecting the module with an external device.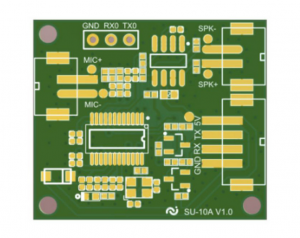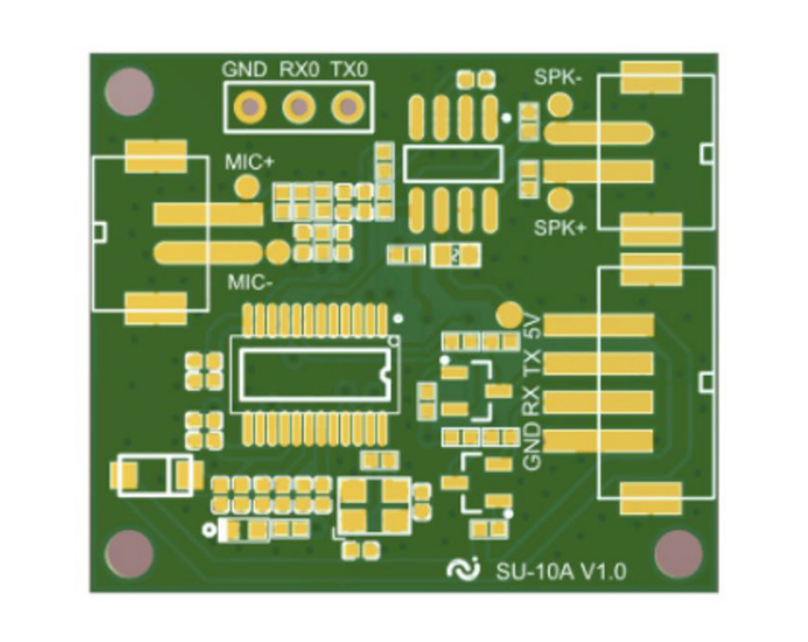 The module comes with the 32bit RISC core featuring the Unisound US516P6 microcontroller. It operates at a high frequency of 240MHz, thus supporting the extensive computation for speech recognition on the module itself. Discussing further, it contains 242kB of SRAM and 2MB of flash memory, which seems to be enough for accommodating the speech data. Additionally, it comes with a floating-point unit and accelerators for digital signal processing (DSP) and fast Fourier transform (FFT) computations.
Features of SU-10A Speech Recognition Module
Unisound US516P6 RISC microcontroller operating at 240 MHz.
It features FPU, DSP instruction, FFT accelerator, 242KB SRAM, and 2MB flash.
Built-in 3W mono Class AB power amplifier.
UART port for the serial console to program the module.
2mm pitch 4-pin connector for UART (Tx/Rx) to host MCU.
The dimensions  of the module are 33mm x 28mm x 9 mm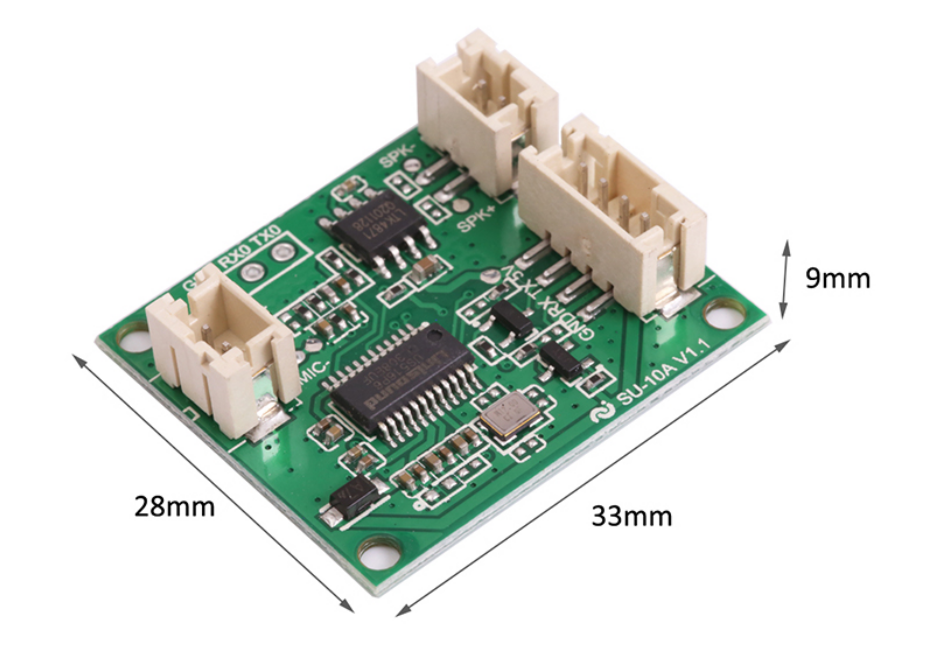 One of the major utilities of the module is its solderless pins for connecting speakers, thus making it perfect for DIY integration with the existing applications as well. Talking more about the speakers, it provides an output power of 2.9 W for 4 ohms load, and 1.8W for 8 ohms load. The average power consumption of the SU-10A speech recognition module is 60mA with a supply voltage of 5 V.
The working temperature range for the SU-10A speech recognition module is from 20°C – 85°C. The module is available at $4.24 USD in IC Station store.
Join 97,426 other subscribers

Archives