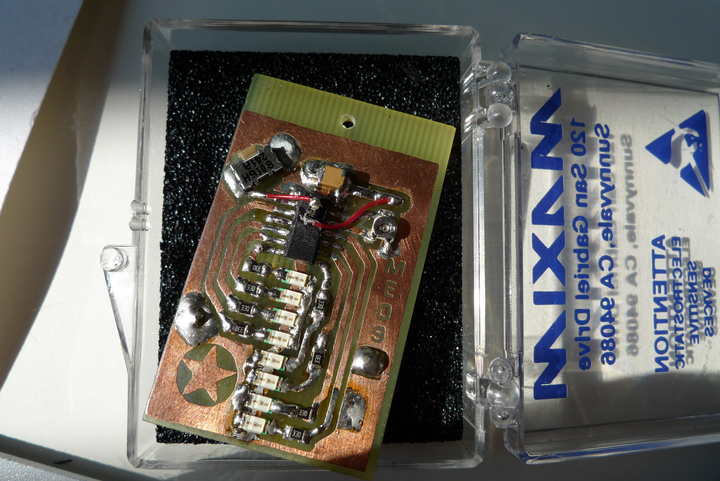 Led
A miniature persistence-of-vision board
axio.ms published an update of the board and firmware of their SMD POV display. This device is simply 8 bright SMD LEDs and an AVR uC and makes use of the Persistence of Vision effect. You wave it about, and it writes messages in the air, with no wires, liquids or unpleasant bending!...
Continue Reading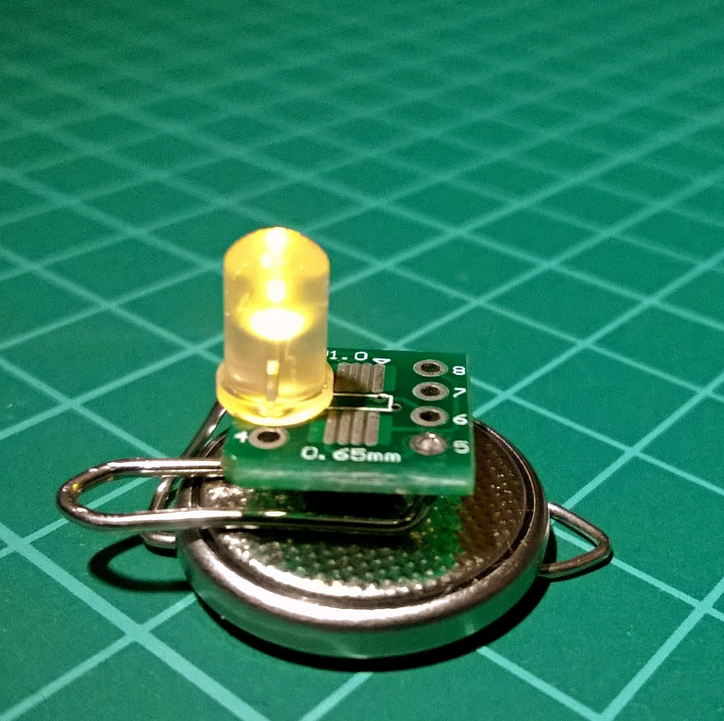 Mcu
AVR vs PIC: The case of the candle
A self-igniting candle implemented using AVR and PIC microcontrollers. This project has two variations, one using an ATTiny25, the other using a PIC12LF1822. In a series of minimalistic devices, this electronic candle periodically measures ambient light levels. Once it detects...
Continue Reading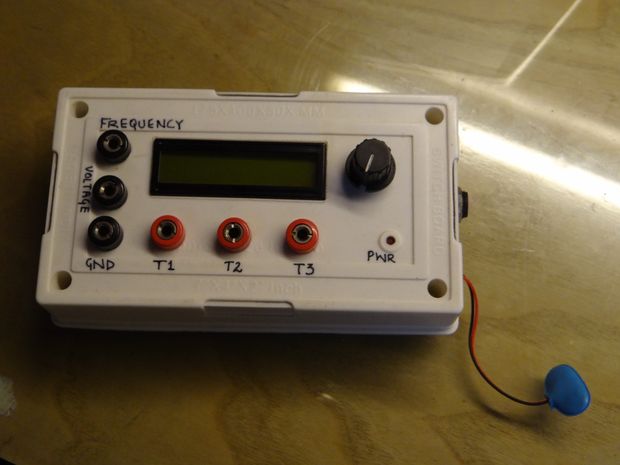 Mcu
ATMEGA328 Component Tester
baweja_akshay @ instructables.com has build a ATMEGA328 component tester that is able to test Resistors, Capacitors, Inductors, BJT, FET, Thyristors and more. Coming upon COMPONENT TESTER so it can test almost everything, obviously not the power components because they require more...
Continue Reading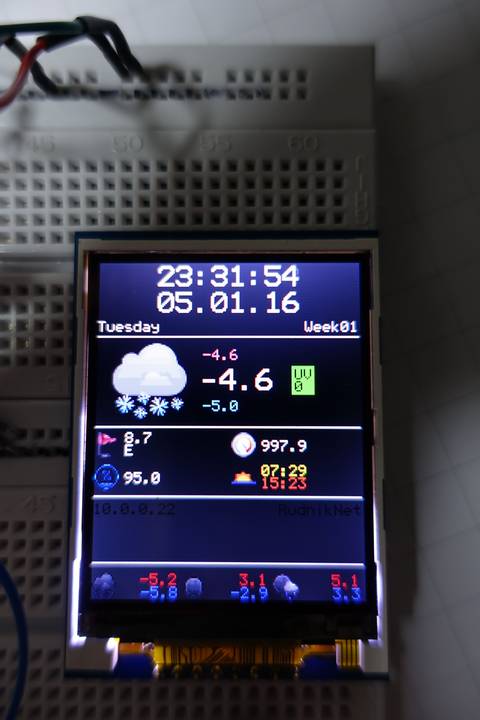 Mcu
ESP8266 weather display – work in progress
Markus Hirsch is working on a ESP8266 weather display using an AVR mcu and an OLED display: This is a little weather monitor. It has a 2.2" color display and is powered by an AVR and the ESP8266. The AVR controles the display. The ESP has a custom firmware written in the Arduino IDE...
Continue Reading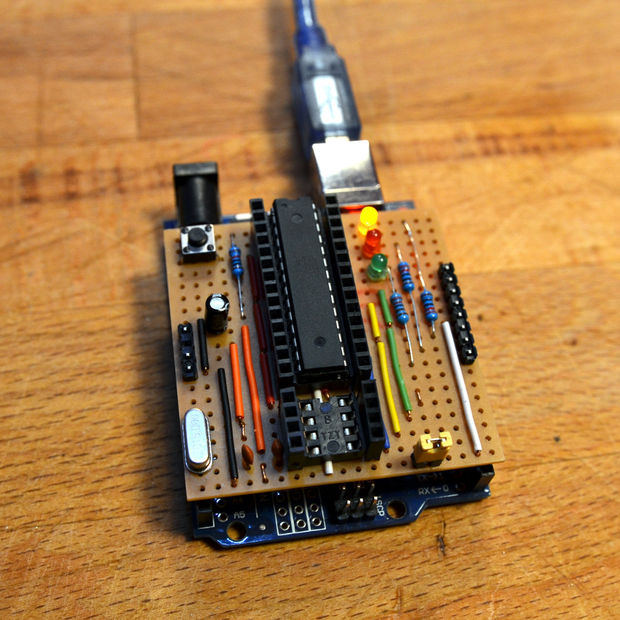 Arduino
AVR Programmer Shield
ohneschuh @ instructables.com has build a Arduino Shield that is able to program spare ATmega328 and ATtiny85 mcu using the ISP sketch. Beside my Arduino instructables I also use pure ATmega328 and ATtiny85 microcontrollers. To program them I normally used a breadboard and the...
Continue Reading