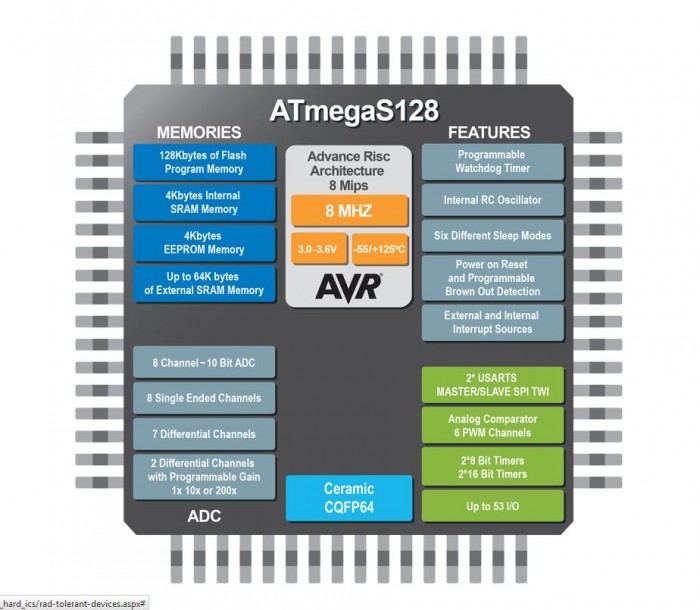 Rad tolerant megaAVR MCU for space & avionics applications
by Graham Prophet @ edn-europe.com:
Atmel ATmegaS128 AVR microcontrollers are now produced in space-grade quality, including latch-up immunity, ceramic packaging and extended temperature range for next-generation of space applications.

AtmegaS128 – the first µC Rad Tolerant device for Atmel – delivers full wafer lot traceability, 64-lead ceramic package (CQFP), space screening, space qualification according to QML and ESCC flow and total ionising dose up to 30 krad (300 Gy Si) for space applications. The ATMegaS128 is "latch up" immune thanks to a dedicated silicon process: SEL LET > 62.5Mev at 125°C, 8 MHz/3.3V. SEU to heavy ions is estimated to 10-3 error/device/day for Low Earth Orbit applications.
Rad tolerant megaAVR MCU for space & avionics applications – [Link]
Join 97,426 other subscribers

Archives