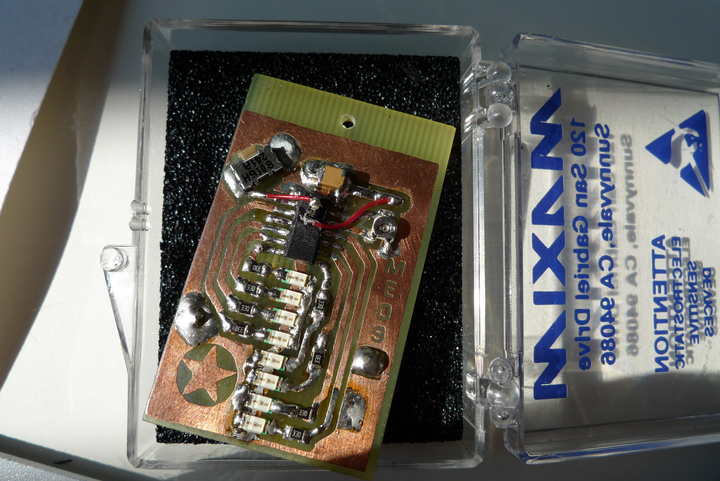 A miniature persistence-of-vision board
axio.ms published an update of the board and firmware of their SMD POV display.
This device is simply 8 bright SMD LEDs and an AVR uC and makes use of the Persistence of Vision effect. You wave it about, and it writes messages in the air, with no wires, liquids or unpleasant bending! Some would say that it's quite similar to magic. It's a double-sided kitchen PCB (toner transfer) with a flower on the back. It has a single button; held for a second, it switches it on/off. When on, a quick click switches between a set of predefined messages. It runs off a CR2032 until the end of time.
A miniature persistence-of-vision board – [Link]