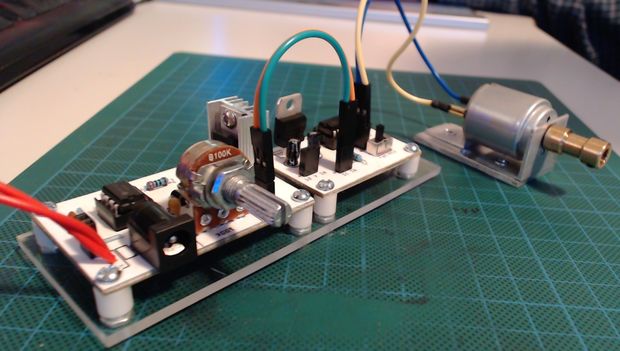 Motor
L293D Motor Direction Controller
baelza.bubba @ instructables.com show us how to build a DC motor direction controller using L293D. I designed this DC Motor Direction Controller so that I could give direction control to DC motors that I am building into mini tools (drill, lathe, table saw, solder smoke extractor,...
Continue Reading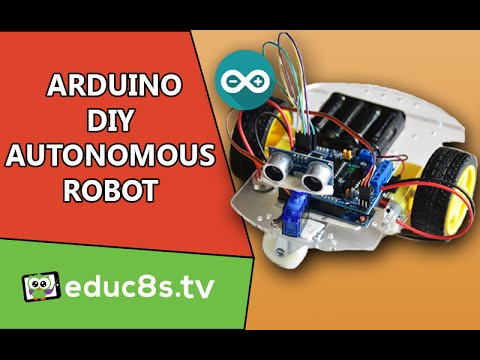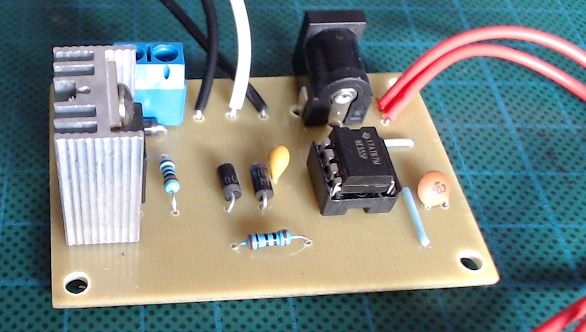 Control
Motor
12V NE555 PWM Controller
baelza.bubba @ instructables.com build his own PWM controller which is able to operate as a 12V Motor Speed Controller, LED Dimmer, Heat controller, voltage controller for an electrolytic etcher etc. I did some hunting around on the interweb and found a pretty good starting...
Continue Reading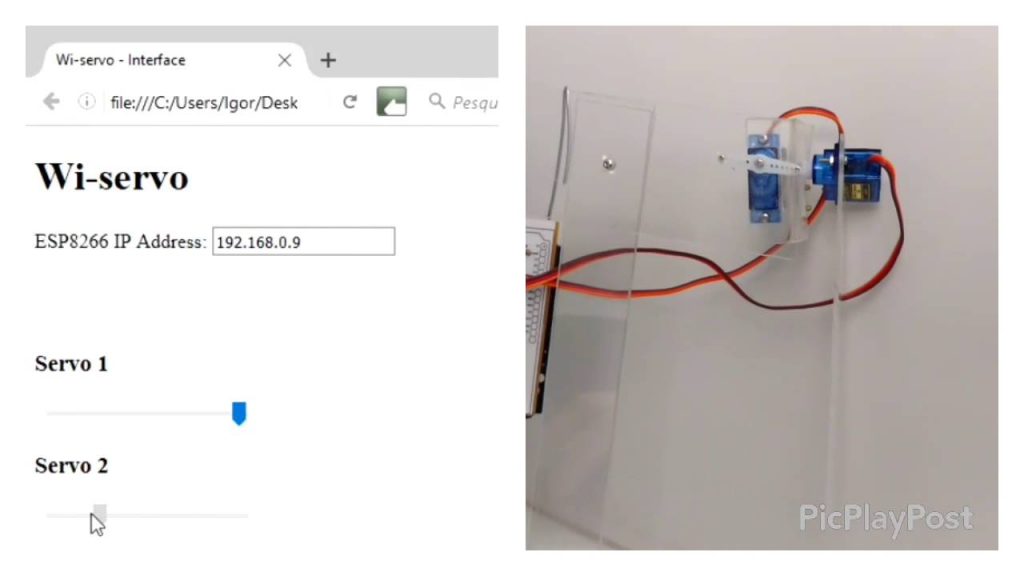 Motor
Wi-fi browser controlled servomotors
This instructable shows how to control some servomotors remotely in a wi-fi network, using an ordinary internet browser. This might be used in several applications: toys, robots, drones, camera pan/tilt, etc. The motors were attached to an Arduino Uno, which connects the wi-fi network...
Continue Reading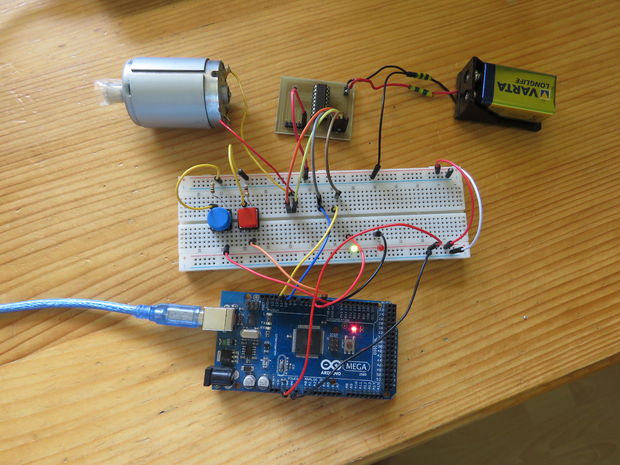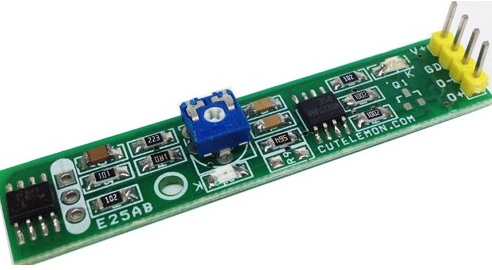 Sensor
Heat Activated Cooling Fan Controller
Heat activated cooling fan controller is a simple project which operates a brushless fan when the temperature in a particular area goes above a set point, when temperature return normal, fan automatically turns off. The project is built using LM358 Op-amp and LM35 temperature Sensor....
Continue Reading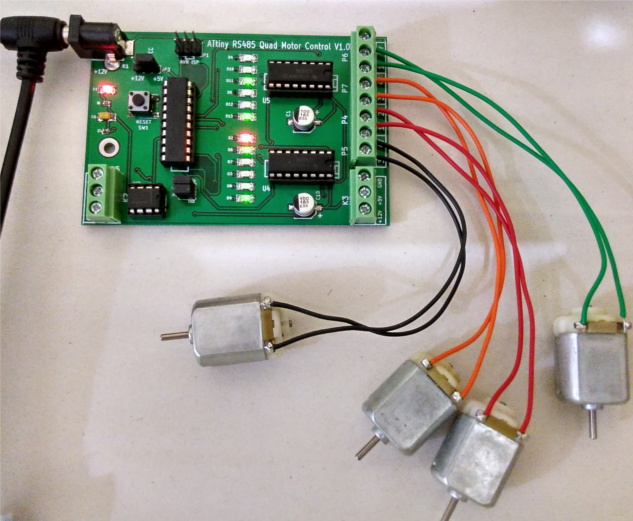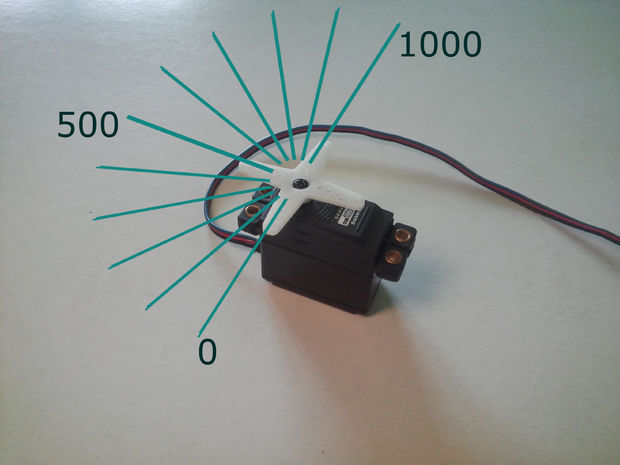 Motor
1000 steps Servo motor
TheSuperSewcio @ instructables.com shows us how to control a servo motor in high precision using Arduino: In many project like CNC machines people use stepper motors. They are probably always more expensive than servos. They can rotate 360°, 1 step = 1,8° (mostly). Servos can...
Continue Reading