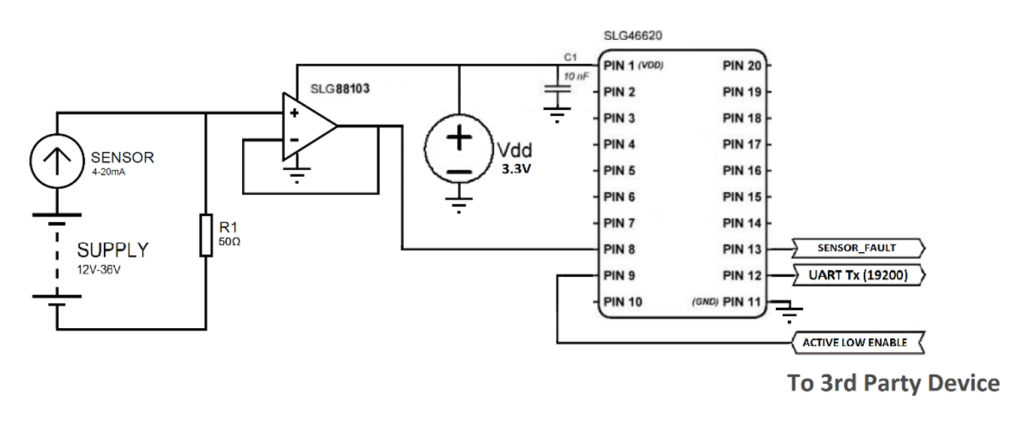 Miscellaneous
Current Loop Sensor Using GreenPAK™
Introduction Author: Aazim Hassan cover photo: depositphotos.com Current loop output sensors are used to transmit data over long distances without dropping the sensor output value. Signal conditioning is performed at the receiving end to analyze and measure the output value....
Continue Reading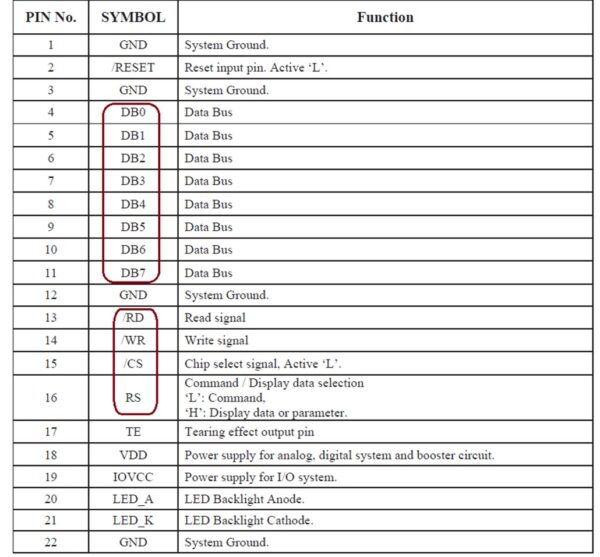 Interface
An Introduction: LCD Common Interfaces
There are  a lot of different LCD display interfaces depending on the requirements of resolutions, speed, cost, stability etc.  The following outlines the common ones on the market: Parallel vs Serial Interface Parallel interface could transmit many data bits at the same time...
Continue Reading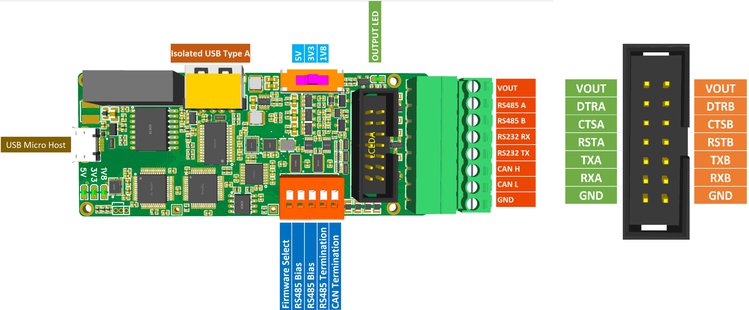 Interface
Meet Ollie – The Swiss Army Knife of Connectors
Two challenges field engineers face is the need to go around with multiple connectors and cables, and the ESD/over-voltage challenges faced when interfacing with high voltage devices. With the desire to help solve these challenges, Melbourne-based hardware designer Ali Slim, got to work...
Continue Reading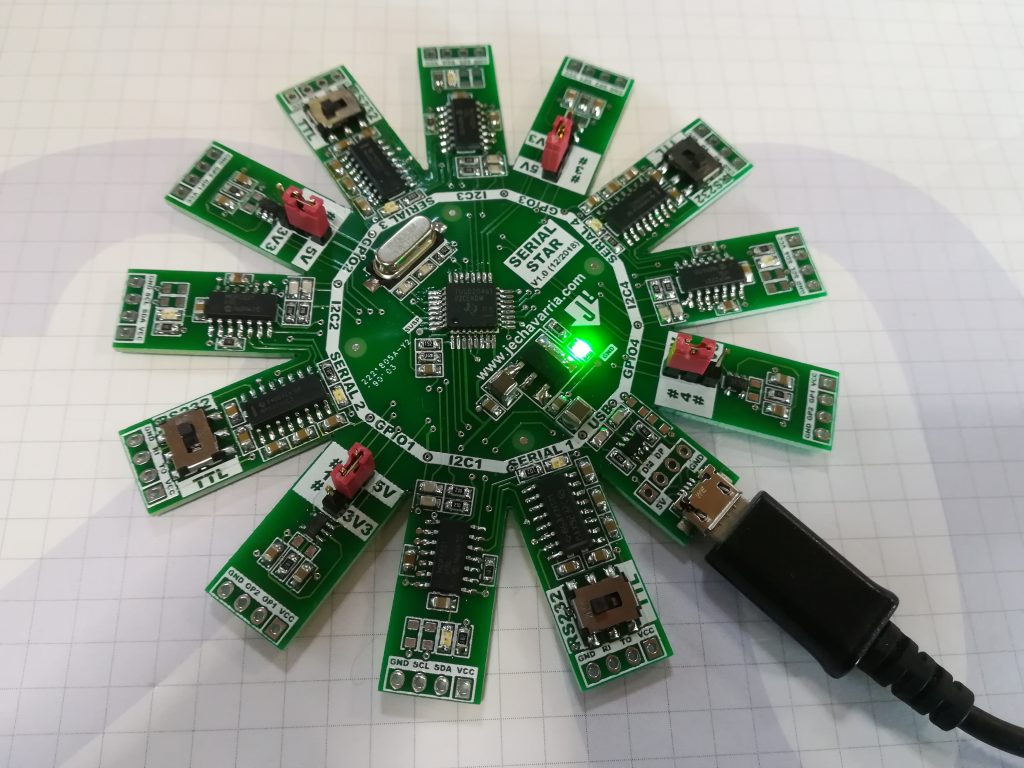 USB
Serial Star, a 4 in 1 USB Serial and I2C Converter
Jesus Echavarria @ jechavarria.com has build a 4 in 1 USB Serial converter based on MCP2221A. This board is mainly a USB hub with 4 USB to serial converters. Is like the typical USB to TTL adapter but with one USB port you get up to 4 serial ports. Levels of every converter are...
Continue Reading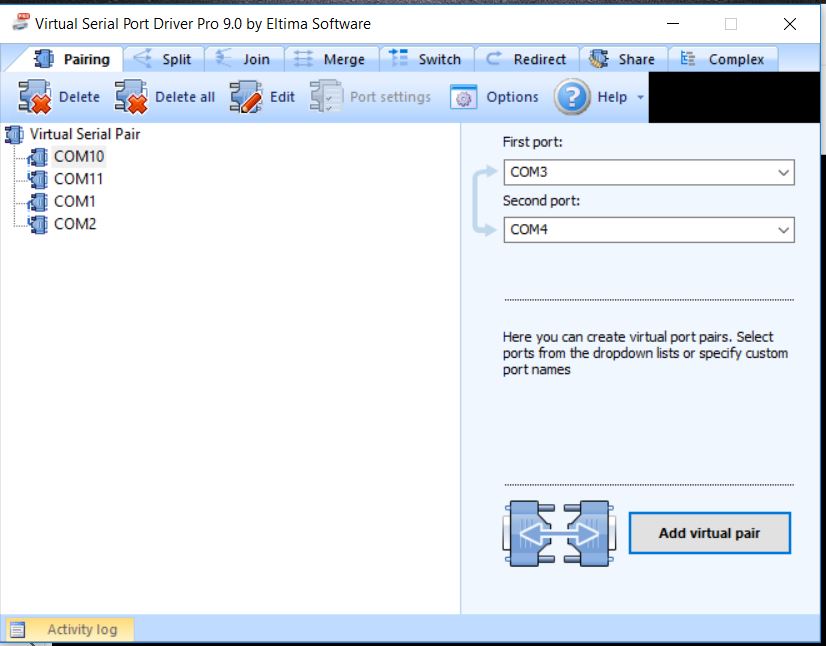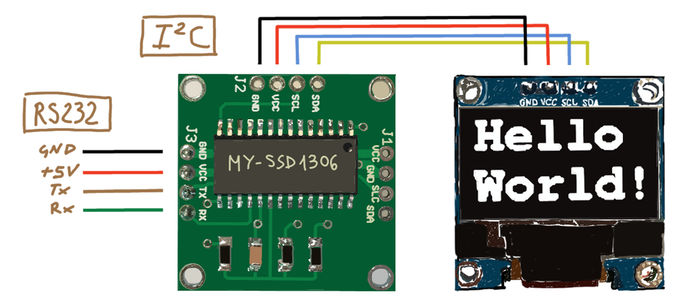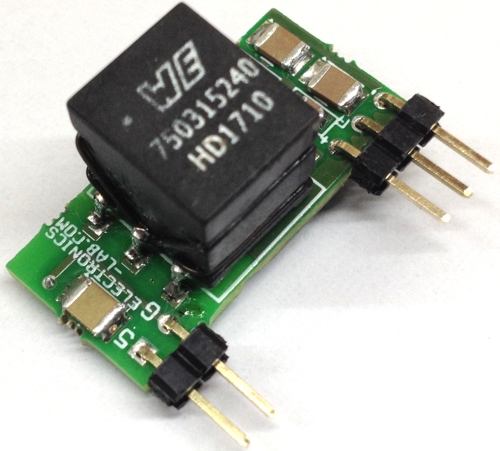 Power supply
Isolated Power Supply for RS485, RS422, RS232, SPI, I2C and Power LAN
Mini Isolated Power Supply is designed for CAN, RS-485, RS-422, RS-232, SPI, I2C, Low-Power LAN applications. The power supply provides +/- 5.50 V DC symmetrical outputs with load current 500mA from 5V DC input. The project is built using SN6505A IC from Texas instruments. The SN6505A...
Continue Reading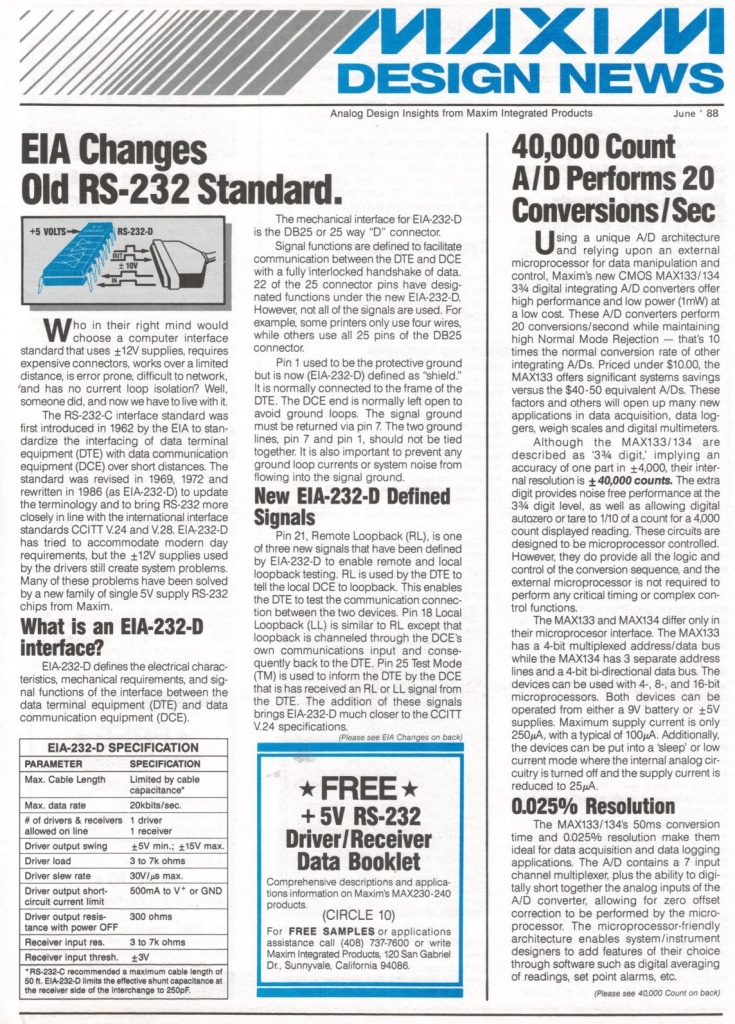 IC
MAX232: The classic IC lives on since 1988
by Len Sherman @ edn.com: The June 23, 1988 issue of EDN included a Maxim Design News insert where we asked "Who in their right mind would choose a computer interface standard that uses ±12V supplies, requires expensive connectors, works over a limited distance, is error prone,...
Continue Reading
Join 97,426 other subscribers

Archives